Why Weren't We Taught This at School?: The surprisingly simple secret to transforming life's challenges
Why Weren't We Taught This at School?: The surprisingly simple secret to transforming life's challenges
Author: Alice Sheldon
Review by: Michelle Parry-Slater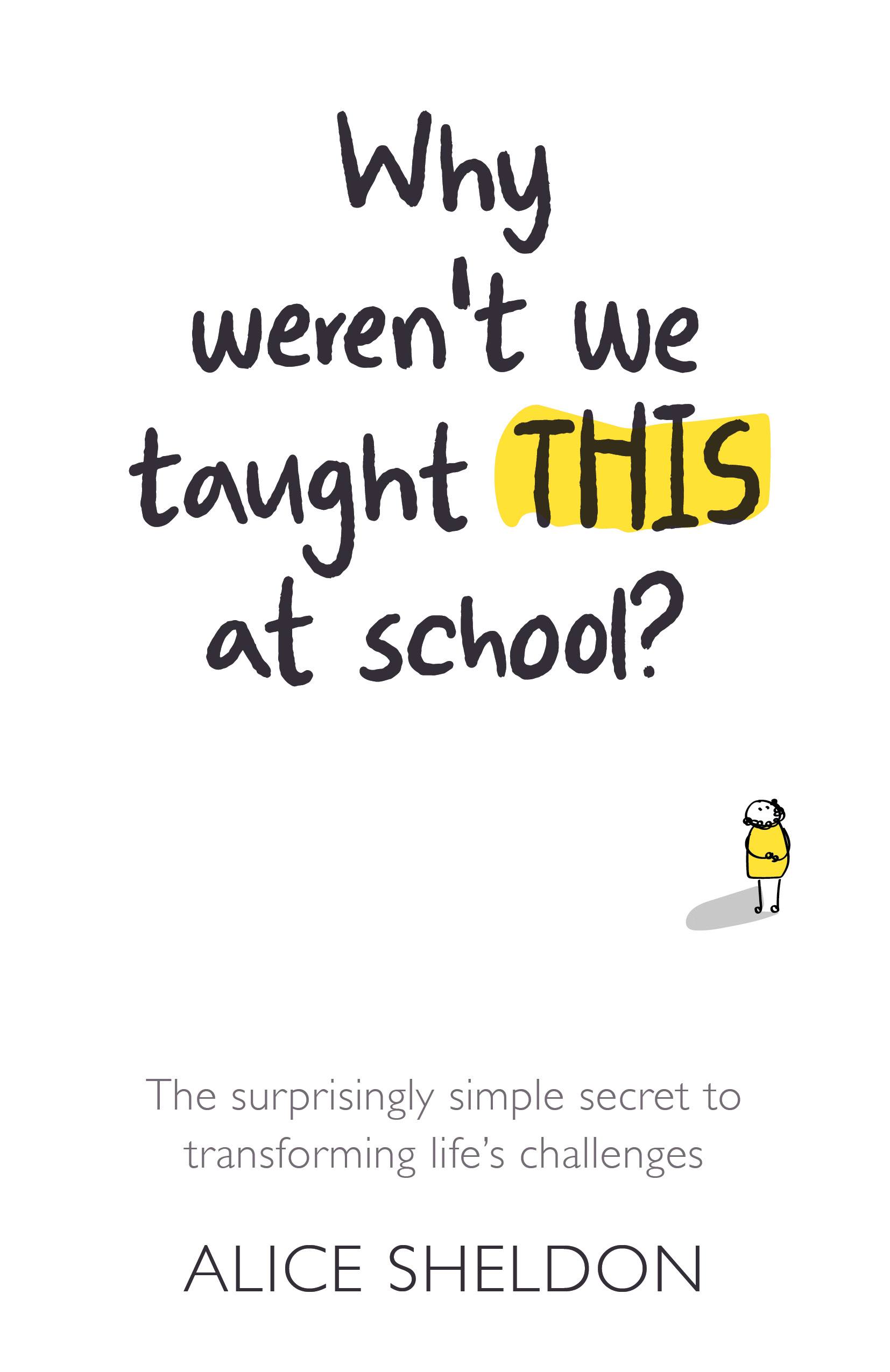 Don't judge a book by the cover.  Never a truer word has been said than for this great work by Alice Sheldon.
The author is really onto something with the contents of this book. Readers are walked through a simple model to support better life choices, a more calm and human approach to life through the model of Needs Understanding. I just didn't expect what I got from the title, cover and blurb. I wasn't disappointed; this is a well written, interesting and stimulating, easy read. My concern is that other readers will not find this book. I don't think people will search for the title or any of the title key words when looking for a self-help book such as this. Those that need it might not find it, and that would be a massive shame because everyone Needs Understanding.
I am married to a teacher, I have three teenage children and I work in Learning & Development; this book had an immediate appeal to me. I believe that the education system is broken and doesn't prepare young people for the world of work in a way which would be useful to organisations.  I also believe that the world of work is also broken, not enabling people to be their best selves for happy, productive fulfilment. Sheldon's book invites us to "a fresh approach for finding creative solutions and building relationships at home and at work." I was hooked before I started.
I really like the way this book is presented. It is very clear from the introduction why Sheldon wrote it, her experience to do so and how the book can be used. For the busy reader Sheldon shares her thoughts in a super useful way. The book is punctuated with 'Pause Boxes' to encourage thinking about the topics raised; for example "Discover the 'yes' behinds someone's 'no'" which is an invitation to reframe a refusal, thinking about the other person's needs, thus realising they are not rejecting you personally, they are prioritising their needs, and that is OK. The book is filled with these types of reframes, ideas, perspectives through both the texts and the 'Pause Boxes'.  I like that the 'Pause Boxes' can be skipped over (at the author's invitation too) so they don't get in the way of the text. I found I skipped them first time, but they encouraged me to revisit the chapter and the thinking content upon return. I like a book which can be offer something different on each re-read, as well as a book which can be accessed in different ways to different people; this is a self-help book, so everyone will take something slightly different from it.
The first chapter outlines the overall concept of Needs Understanding, which is the author's basic premise to fulfil her subtitle aim of "the surprisingly simple secret to transforming life's challenges." There are four parts – listen with empathy, understand yourself with compassion, speak to be heard, and act with care for everyone's needs. Each part is well laid out and gently walks the reader through the process towards each aim. Sprinkled with illustrations, tools and stories, this really is a very accessible model, made easy to follow and work through.
I like the personal stories in this book (although the author does state early on these could be fictional). They make me feel close to the author even though I don't know her or have never met her. It often feels like Sheldon is sitting alongside you, like chatting to a friend. I love that style in a self-help book. Occasionally the stories made me feel like I am prying, but mostly they help me build trust for the technique.
I am a bit of a self-help book cynic – I miss the dialogue part which helps embed new thinking for me – so I totally and utterly loved the piece on page 17-18 which faced into such disbelief;
"From my experience of working with people on this, I'm guessing that you may have some challenging questions, and even objections, by now. Rather than leave them hanging, I'll share what I usually find to be the main ones together with my answers."
I love that the author faces into the challenges, the cynism. And it came exactly at the right time in my reading of the book. I was literally reading with an eyebrow raised, then read the quote above and thought ok, fair enough and smiled. It was again like Sheldon was there with me. This book has the effect in several places of being like that, like Sheldon is listening, like a warm hug. It, at times, is an intensely personal experience in a book. I can't say I have even had that before with a business book like I have with a novel, however perhaps this isn't really just a business book. It can help with people managers, with working with colleagues, indeed with any professional relationships. However it can also help with raising children, with family relationships, with friends, everyone.
The book is very well indexed, including an index for the pauses, which is a nice touch helping with accessibility of the content. It really feels like the author has thought really carefully about our needs as a reader, thus demonstrating her own technique of Needs Understanding in the pages of her book.
As an author I don't like criticising books because I know how much has gone into getting this out of the door. As a reviewer though I need to speak honestly, and for this book whilst I like the model, the invitations to try it, the accessibility and the writing style immensely, I come back around to my concern that the title is not going to help people find this book. The content is brilliant. The model seems workable. The writing pulls you in. But the obscurity of the title in relation to all that seems whimsical and I am not sure it will reach the desired audience. For the sake of a better world which needs 'Needs Understanding', I hope to be proven very, very wrong.
Published by Practical Inspiration Publishing
Michelle Parry-Slater, L&D Director, Kairos Modern Learning