Your Second Phase – Reclaiming and relationships during and after the menopause
Your Second Phase – Reclaiming and relationships during and after the menopause
Author: Kate Usher
Review by: Helen Tracey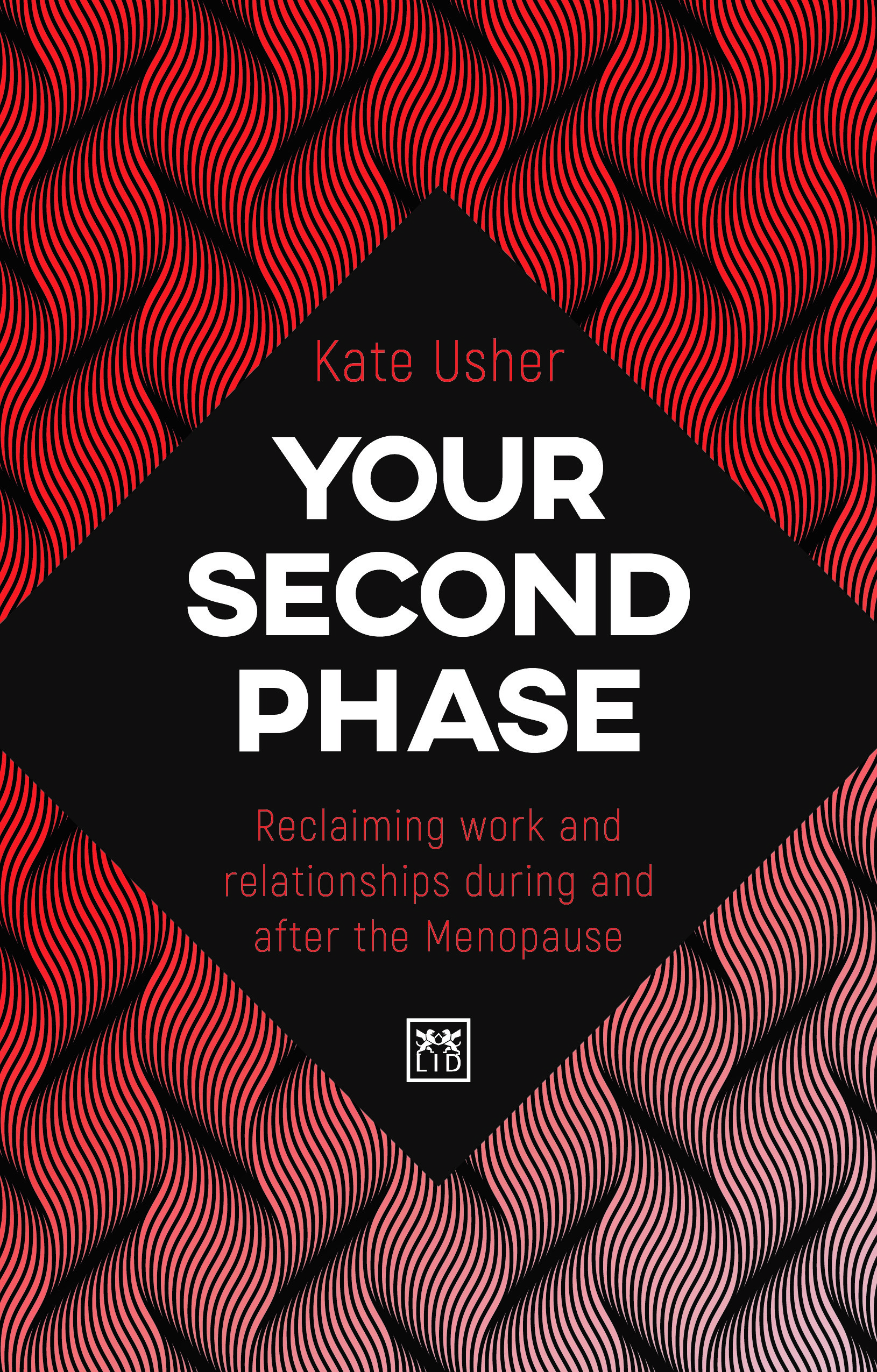 It's the last taboo, yet for women of a certain age it's there lurking in the background; not just a single elephant, but a room full of them. And if you're not prepared for the dreaded 'M-word', or menopause, those elephants can crush you in a full-blown stampede. If your successful corporate career has been thus trampled by menopause, then this book is for you. No doubt you will find in Kate Usher the feeling that someone finally understands what you are going through. Likewise, if you have been hiding at the back of the room until now hoping that your career would take off, Kate's book could just give you the motivation you need. However, if you're happy hiding at the back of the room so no one notices you removing your cardigan when the hot flush attacks, or you're thinking 'what menopause?', approach with caution.
For the majority of women, menopause is not a pleasant experience. This is highlighted by the various appropriately destructive metaphors employed by Kate Usher to describe it. Menopause isn't just a room full of elephants, but a wrecking ball, a monster, and a B-2 Bomber. The book's premise is that, if menopause has razed life as you know it to the ground, then that is an opportunity to build something better than before. By designing your own future, and taking control of how you get there, Kate Usher encourages women to get through this difficult time by having something to look forward to. Cue intense soul searching and action planning.
Everyone also needs a friend to help them get through this and communicating your needs and asking for support is emphasised throughout the book. However, these friendships will not be about drowning your sorrows over a bottle of wine (or two) but going on a ten-mile run as you take back control over your health. It's the kind of tough love that feels exactly the opposite of what you need and want but, in fact, is exactly that. Like all such journeys, it starts by swallowing some painful truths, but once they are digested, the feeling of discomfort passes and you can get on with your life. This journey of acceptance mirrors the structure of the book and is therefore why you need to start at the beginning and stick it out until the end. Thankfully the short, easy to read chapters make this process more bearable. There are sections in the latter part of the book that you can choose to dip in and out of based on your relationship and family status, but otherwise don't be tempted skip sections or you risk avoiding those areas you need to tackle most.
One thing I would have liked to see more of in the book is the author's own vulnerability, which is only really expressed towards the end. We know she suffered a terrible menopause, but there are few specific incidents cited from her own experience. In fact, Kate's suggestions for dealing with menopause positively are interspersed with examples of how other women she knows got it wrong. While she is right to focus on what can be controlled (symptoms can't be, reactions can), more recognition is required of those barriers that women face which just can't be broken down, no matter how hard you push back. Although not fully eradicated, traditional stereotypes about older women are thankfully disappearing. However, there are new ones there to take their place, including the pressure placed on women to demonstrate they 'have it all'; that they are successful, progressive career women, caring mothers of well-adjusted children, brilliant partners and looking stylish and fit for their age to boot. When society judges women in this way no wonder they sometimes feel invisible, anxious, or less confident or outgoing. The answer is not always to meet these expectations, but to be allowed the flexibility to take your own path. However, if you're ready to swap the stereotypical over-50s woman's cardigan for a cloak and exercise your 'superpowers', this book will ensure you get there, step by step.
Helen Tracey, Senior Lecturer in Leadership and Human Resource Management – Newcastle Business School