Reimagining Financial Inclusion: Tackling the flaws of our formal financial system
Reimagining Financial Inclusion: Tackling the flaws of our formal financial system
Author: Erlijn Sie
Review by: Su Askew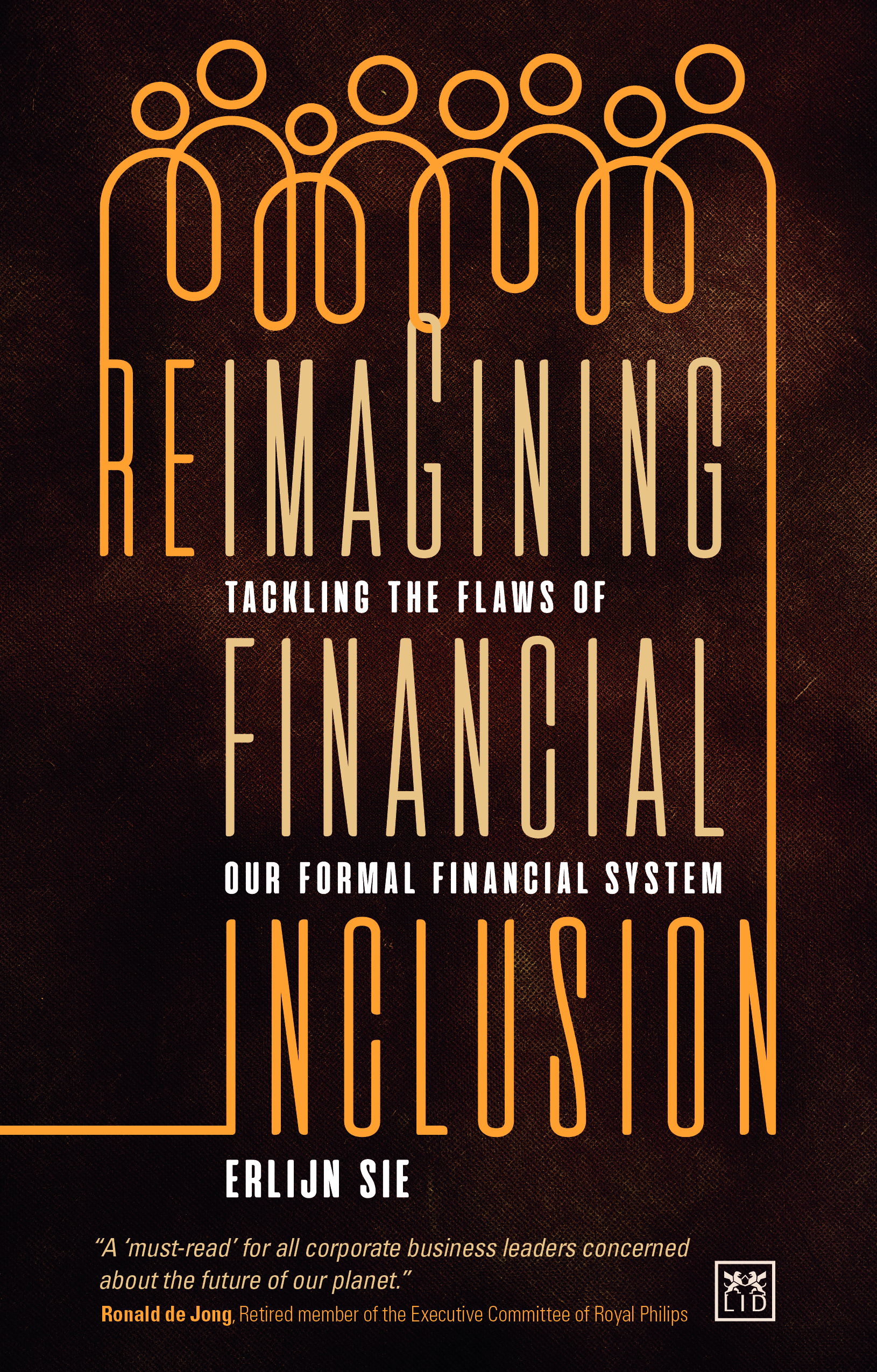 It's probably obvious to most of us that across the world there is chronic financial disparity. Many millions living in poverty – we might not see that every day, we might get exposed to it when we travel or see an advert for a charity. I sometimes feel helpless trapped in the financial system we are in, working for our salaries to pay for our homes and provide for family.
I wonder if that's why I picked this book to review. I'm not sure what I was expecting, but I feel like I stepped into a revolutionary movement that I had very little idea was there. Almost nothing in this book we see on a daily basis, therefore it totally uproots our thinking, knowledge and perception about our financial system. Am I making a big enough deal about this yet?
Most people around the world don't have a bank account, innumeracy is a huge problem, the digital world has made so many things more accessible to people but what if you can't even count. How can you possibly climb the financial ladder no matter, how hard you work!
Through this book Erlijn Sie gives us an invaluable platform to understand how so many communities and populations can be included in our financial system. Currently they are trapped with no records, no data, no way of borrowing money.
I've heard of microloans before and I understand (in principle) how they work, but Sie details how organisations are taking concepts like a microloans and are becoming disruptive gamechangers in this world. They are developing incredible, people-centred financial solutions that truly provide viable solutions to communities to take ownership of their financial journey and scalable growth.
It unravels what seems impossible with some easy to absorb structure that helps us understand a little about how to approach this hugely complex problem. Then through her game changing case studies you will see fascinating, innovative solutions for financial lending, entrepreneurship that will not fail to inspire and refresh you.
I read the reveals on the back and wondered who I would recommend this book to. Perhaps its everyone – to widen your perspective and get involved!
At the very least I would recommend this book to anyone with influence in an organisation. Perhaps you are able to influence charity or community projects, then you may feel inspired to have your organisation do something truly impactful for long term change. Perhaps you work in the financial world and you might find a route of your own to explore how your organisation or work could achieve real positive purposeful change! Either way, a fascinating read.
Published by Lid Publishing