Peter Drucker's Way to the top – Lessons for reaching your life's goals
Peter Drucker's Way to the top – Lessons for reaching your life's goals
Author: William A. Cohen
Review by: Ian Pettigrew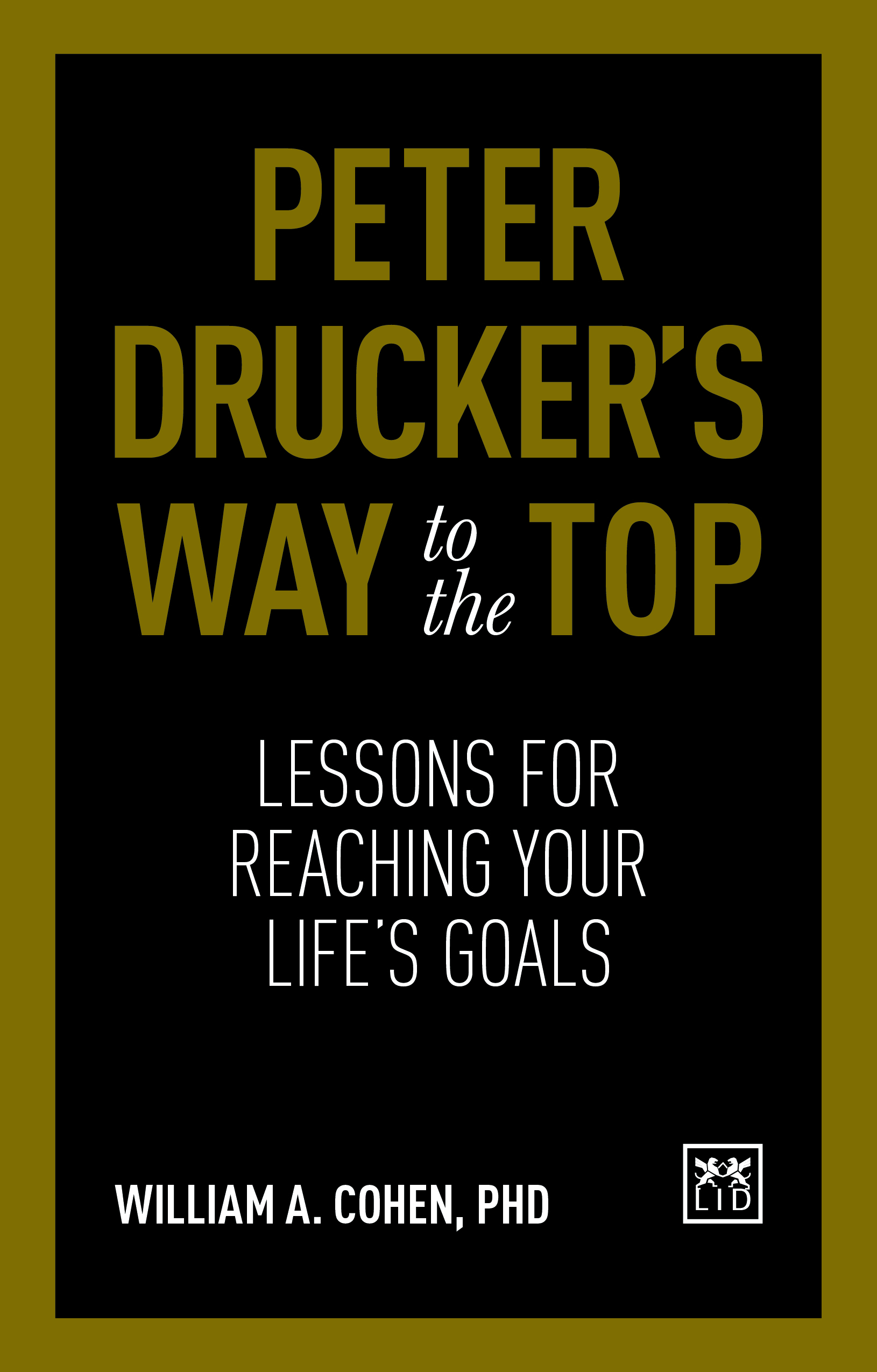 Some of my take-aways from the book:
Drucker spoke of the need for us to each take responsibility for our own career development, and he certainly practiced what he preached.
Two of the business strategies that have influenced my own business growth have been things that I've learned from Drucker; the strategy of finding and occupying a specialist niche (a strategy also popularised by Philip Kotler) and the importance of delivering what represents true value to the customer (rather than just your perception of what it might be).
Leaders make a huge impact and you can lead in paid roles or as a volunteer. In order to achieve significant impact, you need to set aside fear of failure or blame.
Success ought not be pursued, only contribution. Success then follows as a result of that contribution.
You need to be a real expert at what you do and you should learn from every experience, regardless of whether it was a 'success' or a 'failure'.
Really, care about other people. Put your duty before yourself and rejoice in the success of others.
Go to where the action is and set the example, and be willing to do anything you ask of those you follow
You gain self-confidence and overcome fear by performing from your strengths, and you cannot build performance on weaknesses.
People are different, and you need to remember that others will succeed at something in a different way to you.
Who would I recommend this book to?

I'm a big fan Peter Drucker's work and early in my career, I devoured a lot of his work (including The Effective Executive & The Practice of Management). I believe Drucker is one of those rare people who was truly ahead of his time and I'm always happy to read anything by Drucker or indeed, about him.
This book is quite a difficult one to pigeonhole as it doesn't fit into any one neat category but let me do my best to describe it; the book is written by Drucker's first PhD student, Dr. William A. Cohen, and focuses not so much on what Drucker did (and wrote), but on how Cohen believes Drucker became successful. Cohen uses a combination of both Drucker's work and Cohen's own 'Eight Universal Laws of Leadership' to explain how Drucker became so successful. Cohen suggests that the secret of Drucker's own personal development is his admiration for (and knowledge of) military practices and strategy and, as a retired US Air Force major general, Cohen shares a lot of military stories and illustrations throughout the book.
My expectation was that I'd be recommending this book to those who like Drucker's work and those new to Drucker's work who wanted to learn more about it. However, I don't think this is the book for that. Rather, this feels like a combination of military history, business biography, and Tony Robbins-style book that you'll like if you're a fan of any one of those genres and love if you're a fan of all three.
Ian Pettigrew, Kingfisher Coaching