lnclusive Culture: Leading change across organisations and industries
lnclusive Culture: Leading change across organisations and industries
Author: Steve Butler
Review by: Chris Preston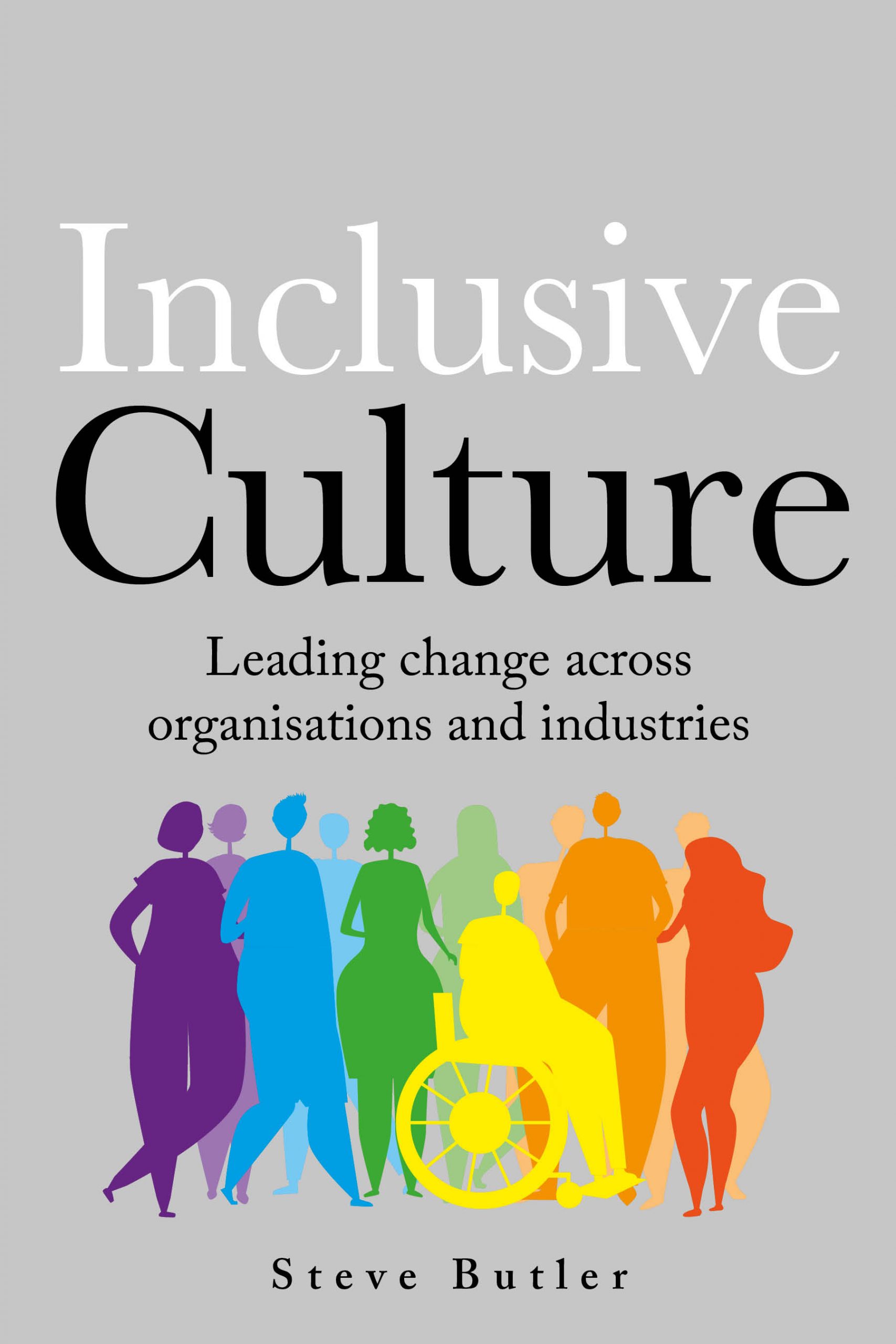 I'm a fan of 'the series' – TV, film, book – at my happiest when there's a long plot arc that spans numerous volumes and takes its time to bring to life a story and the characters. In my experience, three is the magic number when it comes to books. The scene is set and the story has built to an exciting climax. The question, then, is whether or not Steve Butler's third book falls into that unscientific maxim.
His first two books, on age equality and the career review, were practical, engaging and highly useful works that I had the pleasure of reviewing. Book three focuses on inclusion in the workplace and uses the financial world as the primary source of reference – but with wider application for all organisations. The major factors are covered – gender, ethnicity, age (one that's often missed), ability, LGBT+ and smart working. Each one is packaged up with examples, tips and also perspectives from the CIPD and The Diversity Project.
In this day and age, it's an uncommon thing for a middle aged white man to stand up and talk about diversity and equality. Steve calls this out on the very first page and is clear that he's not an expert – but he is a leader that's spent many years creating an equitable, inclusive organisation. His teaching comes from the experience of helping to create an inclusive culture, not from being a person that's experienced working in one that's the complete opposite.
To do this, the book's chapters take one key inclusion factor at a time, and open up the concept with stats, stories and first person perspectives. The latter are eye-openers and allow us to share in some small way the experiences and challenges that some people face in the working world. Many of the stats are just plain sad – such as the finding that only slightly more than half of disabled people are in employment, compared to 82% of non-disabled people. Numbers like that make you view your own workforce with a different lens.
Steve's a very humble chap – the book isn't his view of the world, it's not (I think I've said this before about his written work) trying to re-shape our thinking and throw down new and complex theories. It's a 'grab and go' reference point for people who want to build a better approach in their organisations to equality. To bolster the strength of the content, he brings in the CIPD summary for each chapter, and talks in depth about The Diversity Project – an organisation championing greater diversity and inclusion in the investment and savings world. The need for this organisation is stark, and he is honest about the state of DE&I in the sector – for example, highlighting the fact that only 10% of UK fund managers are female.
If I were to guess at the reader, I'd say SME leaders and owners who, like Steve, have a workforce in their hundreds, not thousands (but don't be put off if you are in a 10K+ headcount company – it's still absolutely worth the time). From this book you can build a very comprehensive policy and approach for your organisation, and you can draw from it all the evidence and compelling material to make a case for your company to look long and hard at this area. And, if you are in the investment and savings sector, I'd go so far as to say it's compulsory reading.
The book's biggest challenge is the sheer volume of content on each of the areas of focus. To put this in perspective, I recently reviewed Gayme Changer – a book on how the LGBT+ community is changing the global economy (for the better). It's more than 300 pages long. In the Inclusive Culture book, this topic gets just 15 pages. It's the same for each chapter – they are bite-sized, rather than deep dives. And that's OK if you want a starting point.
In conclusion, it's not the 'third book in the trilogy' – it's more like a series of short stories based on the same concept… work. And I thoroughly enjoyed them. And, as ever hidden, the fact that 100% of the book's profits go to fund The Diversity Project, makes it a great way to support an important cause.
Published by Rethink
Chris Preston is a culture expert and one of the founding partners of The Culture Builders