Humanizing Rules: Bringing Behavioural Science to Ethics and Compliance
Humanizing Rules: Bringing Behavioural Science to Ethics and Compliance
Author: Christian Hunt
Review by: Chris Preston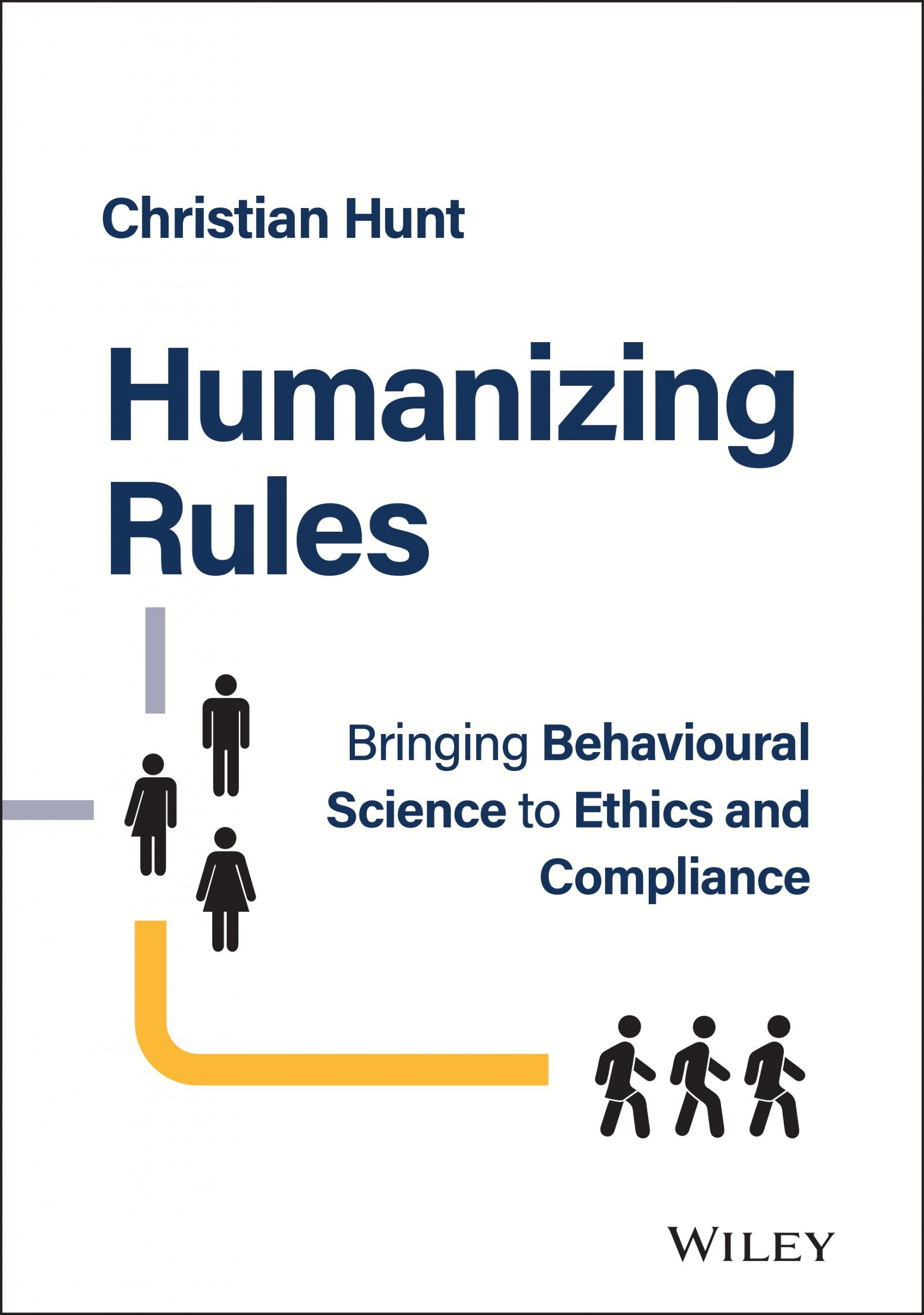 I honestly thought I'd scored a dud on this one – in my haste to grab a book, I saw the word 'human' and plumbed for that. But then I read the inner jacket and it sounded far too health & safety for my liking. But it's not. It's a gripping read that delves into the murk of the banking crisis, airport security, a global shipping crisis, speeding motorists and, I kid you not, dragons. Real live dragons. What book can claim all that?
The book, from Author Christian Hunt, is a beautifully crafted look at human nature, applied to the real world issues of ethics, safety and compliance. It's science, but in a real-world, let's talk about Barbra Streisand kinda way… I kid you not. This is a subject that could be oh so dry and tedious, but Hunt has really pulled out all the stops to bring the content to life and make it a book that you absolutely want to keep picking up.
He uses rules to set out his structure and thinking, although, in his own words they are not rules, but guides that shape action. What is clear is the author's recognition that behavioural science is far from an exact one. It involves people, which is hugely messy. This is brought to life with the comprehensive section on HUMANS – a neat acronym that describes a tool that will help unpick the tangled knot of life that anyone looking to bring structure and order to risk, ethics and safety will invariably face.
There are lots of references to other works in this field, and this book does feel like a compendium of some of the best thinking on the subjects covered. That's not a criticism, far from it, if anything, it's a bonus for the busy-on-the-go types that really appreciate someone doing the long-form reading for them. Hunt draws on the business 'classics' such as Nudge and Invisible Women (books I love). The result is a very packed tome that seems to have a different story on each page. It's both a cover-to-cover read and a flip book if you are in the mood for inspiration.
He concludes with a third structure – RADAR – that maps out how to practically deploy your plans, guides, rules, structures and approaches across your organisation. Again, it's action-focused rather than encyclopaedic, with a focus on speed and 'low hanging fruit'. It neatly draws together the stories, examples and thinking shared in the book. He also highlights some of the things we just get wrong: the 'voluntold' concept, and the near misses that we don't use to our advantage.
Buy it, read it, enjoy it. This is not my specialist area, but I will be quoting his stories – such as how they kept the opening ceremony for the 2012 Olympics a secret, or how a sexologist inspired people to wear face masks (that story may have a more limited telling). And if, like me, you do a great deal of work in creating and embedding values, behaviours and competencies then you will find this book a 'lift and shift' of ideas and actions.
Oh and, in case you are wondering, according to Hunt, 'compliance is neither achievable or desirable.' Words of comfort.
Chris Preston is a culture expert and one of the founding partners of The Culture Builders