Subscribe to theHRDIRECTOR
The only independent strategic hr publication with a 'no paid for editorial' strict policy bringing you interviews with your senior HR peers, in-depth articles and viewpoints on the key issues in HR at a strategic level.
Sale!
Special Offer
Digital Subscription only £30 with new Phoneview
£40.00
Available on your desktop, laptop and phone.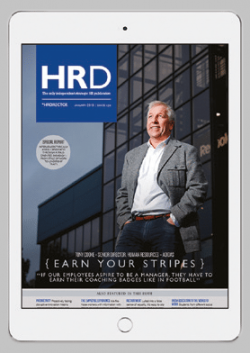 If you only want to read our issues on the device of your choice, our digital subscription provides you with every issue each month direct to you or via our free App.
12 Issues for £40 £30
Renewals charged at £40
What is Phoneview?  Phoneview allows a more responsive and easy way to read your issue on your app.
Features include:
Highlighting of words, phrases or words.
Adding notes.
Word search.
Altering font size.
Toggling between pages.
If you are always on the run and can only read our issues on the move then this is an ideal solution that allows you to dip in and out with you in control.
In addition the digital version has the ability to share any article with a friend or colleague via Twitter, Facebook and Email and if you are viewing offline, you can bookmark the page to read and share later when connected.
Available on up to six devises!