ORGANISATIONAL TRANSFORMATION – Roundtable Report
11 September 2018 London
Hosted by theHRDIRECTOR.
Chaired by Peter Banks.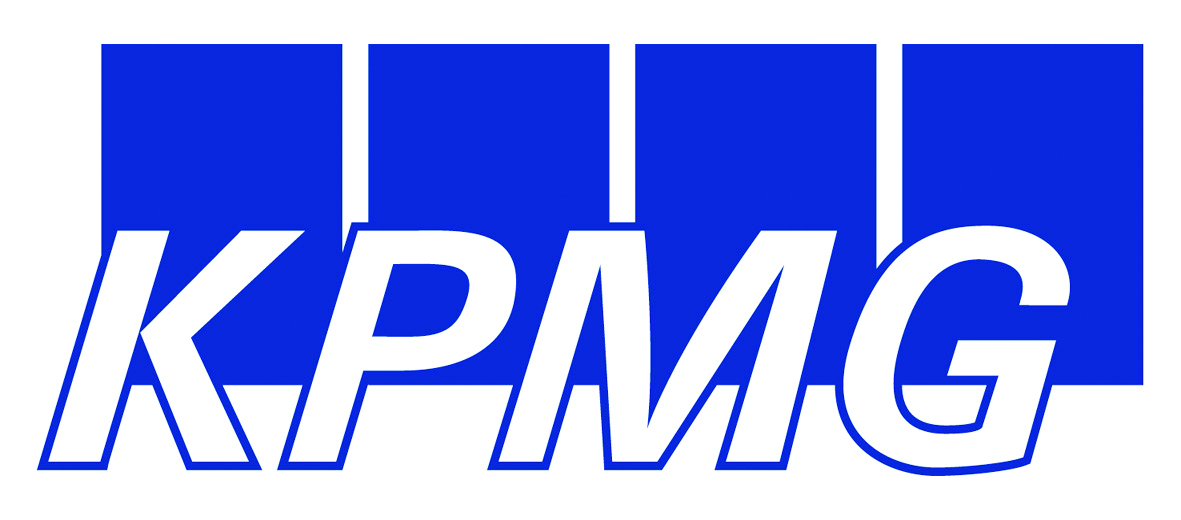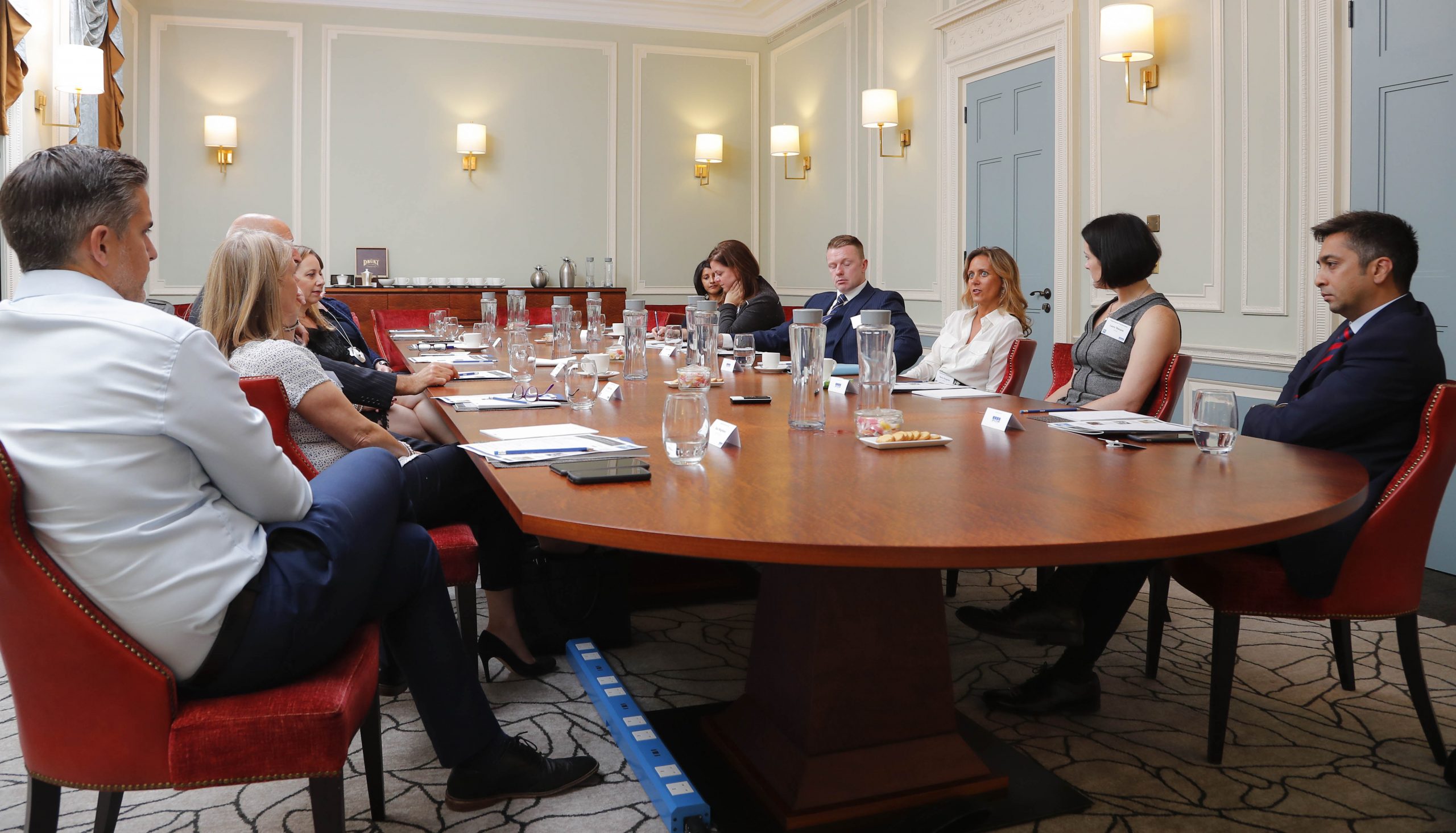 This debate was kindly sponsored by KPMG and its focus is on Organisational Transformation as we explore how HR can unlock business transformation through people. How businesses can put their people first when riding the wave of transformation and how doing so enhances their chances of commercial success and creates better resilience to change.
DELEGATES
Judith Evans, Head of Change – Biffa Waste Services Limited
Saul Neighbour, Head of HR – Murphy Group
Laura Toscano, Strategic HRBP – Global – Moog Industrial Group
Ilaria Gregotti, Partner Lead, People Consulting Practice for Corporates – KPMG
Howard Sloane, Chief People Officer – Essar Oil
Mandy Ferries, Director of HR – Firstport
Surbjit Laroya-Annan, Director, People Consulting – KPMG
Laura Perretta, Global HR Director- Kantar
Vishal Gandhi, Head, Staffing Uk&I – TCS UK & Ireland
Juliette Murray, Director For People & Change – KPMG
HOW IS YOUR ORGANISATION REACTING TO THE VUCA WORLD; ADAPTING AND TRANSFORMING?
Howard Sloane: We were far too introverted and needed a fresh dynamic to how we operated in order to meet our ambitions. As such, I've just delivered a change programme which will address the major impacts required to deliver our business plan over the next two to five years. As a management team, we have now capitalised on the opportunities to address the right issues, then it's really down to how we focus on change, mobilising financial targets and agreeing that business as usual continues, but performing better involves doing more with less.
Mandy Ferries: We're very customer-led as a business. We know our customer needs are changing, and I think that helps us be more flexible to change – in terms of how we react to digitalisation in our industry or the changing needs of customers, constantly looking at what's going on in the environment and regulation as well.
Laura Toscano: My organisation is going through a transition, which is needed. The product that we make, the Servo Valve, was created by the original owner and founder of the company in the 1950s. It is a hydraulic product that we still sell a lot of, and we're the market leader. So, our customer base will be shifting over time from the hydraulic, which is messy, and oil-based, to the electrical mechanical, and that means that we've got to consider coming down the value chain slightly. We employ mostly engineers, and in many of our locations for instance, in Germany, our site near Stuttgart is surrounded by the big motor manufacturers, Mercedes Benz and Porsche. Over the next five-to-ten years we will also need to adapt and that means that the existing people we've got, who are very long serving, will need to understand what that means for them. And also our recruiting of new hires will need to adapt as well. So, it's a big shift. I'm quite new to the organisation.We've got a big journey to make.
Saul Neighbour: Some of the sectors we operate in are impacted by investment in large infrastructure projects, with utilities for example there are low margins so there is no real room for error when planning and mobilising these activities. There is work to do around making that organisational structure more agile and responsive and working more in cross functional teams, rather than in silos looking at individual parts of the business. It's not an easy mindset change for some people and we must make sure we support them to make change happen, be respectful of the past and look towards the future.
Judith Evans: Earlier this year, with China placing restrictions on imported waste, the UK waste industry has had to look at other waste solutions. How we rise to that challenge and how we attract talent into our organisation and create an environment to capture innovative thinking is key.
Saul Neighbour: Change in modern business is constant and people do suffer change fatigue. The main point here is about communication and making sure that people  know why the change is happening and the impact it will have. Change can be seen as negative, but often the changes are positive and make overall improvements for people, processes or systems. And we have to ensure we communicate the right thing at the right time and not let things drift allowing people to be frustrated, to make up their own version of the truth and to potentially leave.
Laura Perretta: We're very open to trying new things, looking at different ways of using technology, using social media to explore new opportunities. It is about anticipating, even creating needs, and innovation is at the core of our way of working.
Ilaria Gregotti: Business transformation is the norm these days – it is Transformation as Usual – BAU is dead. This is true of all industries. KMPG, as a business, is going through its own transformation as well – driven by public opinion and changing client demands. I'm sure you will have seen the Big4 in the news for the wrong reasons recently, and the call for a review of the role of auditors to meet changing social demands. Our transformation agenda is profound and all-encompassing.
Surbjit Laroya-Annan: The key theme is customers – financial services, for example has gone through massive transformation, and they're still going on that journey and under scrutiny. Of course, there has been massive change in the customer experience – online and automation – and thought leadership has been key to the many changes.
IF TRANSFORMATION IS A CONSTANT, HOW IS THE NECESSITY TO STAY IN A CONTINUOUS STATE OF CHANGE IMPACTING ON MANAGERS AND LEADERS?
Laura Toscano: Our managers are very much focused on product, engineering and technology, rather than thinking about how they operate and how they impact change. We've a long journey ahead, to engage our people and our leaders in how to better work through and lead change. Many of our managers are very long serving and they're not particularly open to change, so we need to help and invest in our leaders to cope with the disruption.
Howard Sloane: I concur, in many ways we need to go right back to the basics in order to move forward together, about shared values and collaborative effort.
Laura Toscano: Agreed, supporting leaders is key to them understanding the pressures of constant change.
Ilaria Gregotti: We've just spent a good part of this year working with a global utilities organisation on their UK business transformation, which has been the biggest they've ever undertaken, with many people implications. The CEO for the organisation set the ambition that this would be the bestmanaged change that the business ever  undertook. This required time and effort at the top, to build a leading coalition, but also at middle management level, which is where the real change is driven from. It is often a forgotten layer in transformation programmes – the forgotten middle.
Laura Toscano: What I'm hearing from our senior teams is that we need to think about who's going to own change management. The approach is key, and there's a bit of unpicking, and a propensity to go back to basics and think about leadership and the psychology, to understand how people feel about change.
AS WITH ALL CHANGE, IT'S GOT TO COME FROM THE TOP AND WE HAVE TO ALSO CONSIDER THE IMPACT THAT CHANGE HAS ON RESOURCES IN GENERAL.
Mandy Ferries: It's not how big the resource, it's more the type, and that's about creating the right culture for change. We refocused our values in terms of how we recruit, and we now have people who are thinking and inventing – which is one of our values – and in this mindset, people expect change, and it becomes the new normal.
Laura Perretta: Good point, similarly, we're focusing on creating a learning culture – not just attending a course – but promoting and supporting curiosity, the wanting to learn something new, experimenting and, yes, failing fast. In order to drive change, you need to give space to the team, not just drive from the top.
Howard Sloane: What is invaluable experience is for people to move outside their comfort zone, and this is particularly pertinent to leaders, because your team can be a buffer between you and reality – similarly HR – which often occupies a bubble. It's really important that we engage and work with leaders from across our business so that we have diverse viewpoints and perspectives. All round trust is key here.
Judith Evans: Agreed, our growth strategy is through both organic and acquisition and it is really important that we are honest with existing and new colleagues that change will happen and clear communication is key to managing change, to integration and building trust.
Laura Toscano: Yes, and this is particularly key working internationally, in terms of operations and cultures, there are both profound and subtle differences that need to be respected and taken into consideration.
WHY DO TRANSFORMATION PROGRAMMES SO OFTEN FAIL?
Ilaria Gregotti: Twenty years on from the Kotter change management concept, 70 percent of programmes still fail, for exactly the same reasons, and it is the people aspects of these changes that are not adequately managed. So what's the real issue? Driving the mechanics of change is essential, but not enough. The essence of driving transformation goes beyond the ability to apply a change management toolkit. The role of leaders in driving this change and moving away from just being sponsors, to being actively driving the change, is absolutely essential to success – down to the point of building new capabilities in themselves, like storytelling and being authentic. Change management often isn't embedded enough in the transformation agenda and there needs to be stronger capabilities in change practitioners, and HR's focus is to understand the business and the essence of the transformation agenda.
Saul Neighbour: Implementing a new performance management approach always starts with the big picture strategy and being clear on the aims and goals and on an individual level, "what's in it for me"? Otherwise, people think it's change for change sake.
Laura Toscano: Agreed, and you also have to be aware on an individual level that some people are adept at change and others not so. You have to set the scene in a straightforward way, to make it clear to everybody and bring everyone along on the journey.
Saul Neighbour: Yes, the buy-in at the start is key, and also for managers to avoid silo thinking.
Surbjit Laroya-Annan: I echo that, the challenge is having the leadership team first to understand their capability gaps and manage teams to think collaboratively – a huge challenge when it's across large organisations with a diverse range of departments.
Howard Sloane: I think the struggle in my world in many ways is ensuring that we have one version of the truth, one baseline number… one method? We have big targets to meet during the next two years and I've put together a big change programme – gaining collective agreement and establishing the route forward has been one of the toughest things but, in the process, minds are focused on building and owning the modus operandi.
Juliette Murray: I've worked with organisations where agendas for change have floundered due to a lack of focus and where to prioritise. Often, failure occurs when you're trying to do too much. It's about being strategic and working out what's on your shopping list and the order it needs to happen, in order to deliver your strategy.
Judith Evans: Agreed, and ownership and responsibility are key. We have a change board at Executive level so that change can be evaluated, prioritised and agreed.
Mandy Ferries: Communication is key, utilising every platform available to you, as people really do use it. During one major change programme, we had every possible HR question covered on intranet – we had 1,500 calls a month, which is clear indication that people definitely want to be kept informed.
IN THE CUT-AND-THRUST OF BUSINESS TRANSFORMATION, HOW SHOULD ORGANISATIONS MAINTAIN A PEOPLECENTRIC APPROACH TO ENSURE THAT LEADERS BRING EVERYBODY ALONG WITH CHANGE?
Laura Toscano: Last week we had our global HR team here in London. We were talking about change amongst other things. All routes were explored but it all came back to keeping people in the core focus and how we can build pride in our organisation. Great Place to Work has helped us to build momentum and has raised awareness of what our people want from their employer. Yet, we still need to do more to think about what it means to pull people along and to retain them in our organisation.
Mandy Ferries: We identified that one of the biggest barriers to change is that middle management struggles to bring initiatives though. You can win hearts and minds, but cutting through the middle layer is where we need to focus efforts during the digital transformation crossover period.
Judith Evans: We also need to be mindful not to give people a false sense of security – we need to be honest and genuine with people every step of the way, placing them in the picture of change.
Laura Toscano: Yes being authentic is critical and not placating people that "it's all going to be easy and straightforward", when you know it won't. Saul Neighbour: That is very true, when change is always seen as a positive, we forget that, for some, it is not.
THE STARK FACT IS, PEOPLE LOSE JOBS IN CHANGE – AND THERE IS A RESPONSIBILITY FOR ORGANISATIONS TO DO THE RIGHT THING, WHERE POSSIBLE
Howard Sloane: Agreed, On the change journey not everyone's going to come with you, so, we have to be realistic. If 80 percent is on board with you, you've done really well – and the adage "an organisation gets the trade union it deserves" is apt here.
Laura Perretta: We are looking at redesigning the way some of our businesses operate, and rather than designing it from headquarters, we have spent time with the various teams, asked them to take a hard look at their own processes and how they operate and build constructive dialogue towards change. Initially, there were challenges, but eventually we gained momentum and progress.
Saul Neighbour: Working with senior leadership at the start of the journey helps them to understand themselves and the impact they have on others. We've adopted a programme of "self-discovery" which enabled members of the senior leadership team to identify areas where they need to improve – some struggled to land some messages. Their skills around communication were lacking. Having individuals discover this about themselves proved much more effective than them being told – so accountability has developed a real culture for learning and development which has led to a different mindset around learning and development and the people they manage. So, it really did permeate down the organisation.
ON THE SUBJECT OF LEADERSHIP, WITH THE FOCUS ON CRITICAL COMMERCIAL ELEMENTS, HOW CAN HR KEEP THE PEOPLE AGENDA FRONT AND CENTRE OF LEADERSHIP'S AGENDA?
Mandy Ferries: Leaders must know that the people are just as important as the technology they're creating. In our business, we don't appear to have any barriers to having people on the agenda, but that's been something that's built up over a number of years, where our leaders have realised that they can't deliver the business without people, regardless of how sophisticated AI becomes.
IT SEEMS FROM THE CONVERSATION THAT MIDDLE MANAGEMENT IS PIVOTAL IN TRANSFORMATION? ALSO MAKING SURE THAT YOU'RE MESSAGING VIA THE PLATFORMS THAT PEOPLE WILL WANT TO USE.
Mandy Ferries: We've identified that middle management is really key in our transformation, able to deliver consistent messaging, via a variety of different channels of communication. Central to this is, as has been discussed today, values, and the behaviours which drive those values, and when we do our PDRs we value the behaviours as much as we do performance. If we can consistently judge our teams on their behaviours and they realise how important they are, I think that just helps them change how they operate.
Ilaria Gregotti: When you're communicating a transformation or change, it's about the big case for change, the narrative, down to a level where you can make it real for the different stakeholder groups in the organisation and help them understand what will be different for them, because that's the question that they will want answered.
Laura Toscano: Agreed, in terms of communication, we shouldn't assume that something really well-written and in the right style is sufficient.
Ilaria Gregotti: Yes, the first goal is buy-in but, you can't just stand back and admire your handy work. It's the next day and then the day after that. If people are still going to the same office every morning with the same colleagues and carrying out the same tasks in the same way, then the transformation will have failed.
Saul Neighbour: Back to the point on platforms, in our organisation, we try to think about comms as being horizontal and not so vertical. So, it's what channels can we use? This isn't specifically for middle managers – a third of our workforce, don't have email addresses – people who work on remote sites mostly use smartphones.
Laura Perretta: We are implementing a new HR system across 33,000 employees across the globe, over 70 countries, so it's a fairly complex matrix and communication plan. We're using a whole series of different approaches from; workplace chatters, fun videos, traditional training, focus groups and there is an approach for each different learning style.
Judith Evans: With the introduction of the ERP solution that we will be implementing, there will be some element of gamification to try and engage with that group.
Surbjit Laroya-Annan: There's a lot of drive to add social platforms to help open up the collaboration and peer-to-peer discussion, but uptake doesn't necessarily happen until you start being more targeted to each group. Just providing a platform is not enough to achieve consistent, long-term engagement.
Laura Toscano: Agreed and being genuine, and really authentic is fundamental.
Saul Neighbour: Yes, it's back to basics about values and managers, and leaders understanding that it's their role to consistently communicate, and HR needs to keep this on the agenda, to explicitly say; "now go and brief everyone". Again, it's around not making assumptions and being really clear on expectations.
Surbjit Laroya-Annan: And it's about keeping things simple and on subject as well as consistency – don't be afraid of the repetitive, constant reminders of the crucial communications, as eventually this becomes part of the organisation's DNA.
Ilaria Gregotti: Agreed, and it's understanding why people behave in a certain way and working to provide them with a new vision and a new narrative. In some cases, you have to add new capabilities – they may not be able to change because they don't know how to.
Judith Evans: Yes, an example in our organisation is, safety is our No1 priority and we try to understand why somebody has behaved in an unsafe manner, and once identified, some of those people become real champions of safe working and help to support messages, such as not cutting corners.
Howard Sloane: Indeed, it boils down to a simple formula; what is it we're trying to achieve? What are we trying to change? When do we need to do this by? How are we going to do it? The psychology of changing behaviour is about simple story-telling.
Juliette Murray: And we assume that people behave in certain ways for certain reasons and we shy away from asking those questions. So, in all of those scenarios, it's about understanding what's going on with them. As soon as you start to break that down, and break down the assumptions and how they work together, you start to change the dynamics.
IT'S CLICHÉ BUT IT'S PERTINENT HERE, IT'S ABOUT HOW BUSINESSES AVOID THE ONESIZE-FITS-ALL APPROACH TO CHANGE.
Howard Sloane: Keeping an open mind is very much part of the role of HR. It's very easy to plugand-play things that have worked in the past, and try to apply it to a new set up. But there's no tried and tested and there's no one best way of doing things. Human beings are complex and we all operate and react in different ways.
Ilaria Gregotti: You need to look at the type of transformation you are driving and change your approach to it. Indeed one-size most definitely does not fit all. Ask, "where do I put my emphasis on this piece of business transformation"? rather than assuming that co-creation with everybody is always a good thing, it's not always required.
Laura Perretta: We are also going through a leadership transformation within the organisation and we're looking at how we can apply a Framework to each individual person – given the different stages and cultures.
Ilaria Gregotti: One tool that I have found useful in the past is the concept of Leadership Action Plans. It's different to a development plan – less about big leadership development – more about trying to help leaders embed the required new behaviours in their day-to-day work with their teams. Trying to make it more explicit, helping them come up with a plan until it becomes ingrained. It's a relatively nonthreatening way actually of doing it. I find it's tailored to each individual leader and it can work quite well.
HOW CAN ORGANISATIONS BUILD CHANGE CAPABILITIES IN THE BUSINESS AND DEVELOP A CULTURE AND MINDSET FOR LONG-TERM PLANNING AND SUSTAINABILITY?
Juliette Murray: No one thing is going to create sustainability around change. It's about changing the mindset of every employee and thinking about it at the different levels. How do we change a mindset in leadership? How do we support middle management to deliver that change, and how do we enable employees to engage?
Mandy Ferries: I agree, and one of the ways we're approaching our big digital transformation is a much more agile approach. Our exec team might like to know what they're going to see in six months' time as a result of a project, but we're asking them to take a bit of a leap of faith, making small iterations on a very regular basis, every week or two, in a small part of the business and then extend that to other parts of the organisation, so they're not going to see a big end result, which is what they're used to. What that does is create this programme of change, so it becomes the new norm. People grow accustomed to seeing change on a regular basis.
Laura Toscano: I've found that bringing groups of senior and middle managers from different areas of the business together in a workshop, sharing experiences about change in a safe environment works well. Conversations are then informed and this makes people much more comfortable and confident about the change agenda.
SO, CONSISTENCY, WORK-IN-PROGRESS FOR CHANGE AND LONG TERM PLANNING?
Howard Sloane: One of the biggest challenges is, how do we socialise change, so that it becomes business-as-usual, and also making sure that you are using the language of your audience – and I'm not talking about foreign language – technical people, for example – who are really good at managing machines, chemistry and technology, but the question is, how effective are they at leadership?
HOW EFFECTIVELY ARE DIGITAL TOOLS AND ANALYTICS BEING USED IN TRANSFORMATION PROGRAMMES, AND ARE THEY UP TASK?
Howard Sloane: They're absolutely vital to creating a compelling case for change. Everything I've attempted that's been successful and has got off the ground easily has been fact based, which is critical to bringing the different stakeholders and the C-Suite in on the process. Throughout, you have to agree the number, the one thing that becomes the truth. Different people have different agendas and motivations and if you're basing it on fact, then those different agendas become more useful. The key thing about data is asking the right questions. It's not just data for data's sake.
Laura Perretta: Agreed, along the lines of evidence based practice, you really need to have good data.
Ilaria Gregotti: I think it's also important in the course of business transformations that you measure and then course correct. So, there's absolutely the point around having an evidence-based case for change right up front and having that data richness, because it adds to the story. But then also once you set a course of action, you need to be agile and flexible as you deliver the change agenda.
Mandy Ferries: I was just going to pick up on that last point actually – we have an engagement survey tool that we've invested in and we can send surveys out to the whole population, or individual employees and groups, and we use that to measure pre and post change adoption, or how people feel they were consulted and how involved they feel. We don't have an annual survey anymore, we carry out poll surveys every month. For example, we've built a health and wellbeing offering this year on the basis of what people have requested in that survey. So, it supports our digital aims as well.
AND IN TERMS OF THE FUTURE AND FORWARD PLANNING, HOW IS PREDICTIVE ANALYTICS PLAYING ITS PART?
Surbjit Laroya-Annan: For the future, the importance of data to help identify what the workforce will need in terms of capability will be critical. For example, if you're going on a digital route, an automation route, then obviously you need to start investing in digital across your organisation by putting some data behind to ask; where are you now? What are you strategically trying to do? And what do you need to invest in now, to either retrain or bring in new resources? It's just another lens to the whole digital conversation, the workforce perspective and planning for the workforce, as you continue through a transformation.
Laura Toscano: We are really lacking in the tools to be able to do that at present, but it's something that the organisation has recognised. We have some basic capabilities around tenure and grading, but it's hard work and that's because I think we've just not invested in those digital tools up to now. I'm hoping that with the right investment in the right place, we can take steps forward. One area that has developed well is building a performance dialogue App, for iPhone, to enable conversations – as we're removing performance ratings like many other companies – at the back end of this year and into next. So, that will make it easy for people to connect and give each other feedback and insights, which will be a major boon to communications.
Saul Neighbour: Agreed, and gamification is clearly the important next piece in the digital jigsaw.
Laura Toscano: Yes, we've got quite a journey on digital ahead, certainly when it comes to analytics, and the basics around leadership and storytelling. The cultural piece, has to be tackled, and it's also important to take people with you, not to overstretch too quickly and tempering our desire to go too fast.
Howard Sloane: And technology aside, it's worth spending a bit of time on human psychology as we prepare to find symbiotic relationship between human resources and AI.
Mandy Ferries: The adoption of change is always slower than the pace of change and I think we've really got to bear that in mind when we're thinking about how fast we want to move and enable and support everybody to catch up.
Surbjit Laroya-Annan: You know, the basic nuts and bolts of the issue, the problems that we're facing from a people perspective are very consistent, regardless of what industry we're from. So, for me, somebody who has been in financial services for the last four years, it's quite refreshing to see that there are shared experiences with peers across sectors.
Ilaria Gregotti: I'm even more convinced that the real hot topic, in the midst of all things digital, is around bringing a more people-centric approach to business transformation and I don't think that's fully understood and appreciated. There's never been a better time to be in HR, however hard it may be at times, it's here to stay as a pivotal strategic role.
To read more Roundtable Reports please click HERE
If you are a Senior HR Practitioner and would to take part in one of our complimentary debates, please register your interest HERE
If you would like to sponsor a debate, please click here for more details.