VP HR UK & Global People Development
VP HR UK & Global People Development

£100,000 pa + benefits
Permanent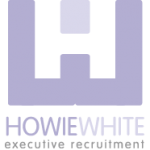 LOCATION: Home Counties based with international travel.
SALARY: £100,000 per annum + benefits
Type: Permanent
Our client is a €500 million international manufacturing group with operations in the UK, Germany, France and the USA. The business is successful and continues to grow in all of its global markets. It employs around 500 people.
They now seek to appoint a VP of HR UK & Global People Development who will direct and lead the HR function in the UK to support the achievement of business goals and will also lead the group strategy for change, culture and development on a global basis. The role reports to the Senior VP of HR who is based in Germany.
Working with the Group Board you will review the business culture with the aim of making the company's mission, vision and values a reality by developing and implementing a coherent and comprehensive change and development strategy. This will encompass effective succession and retention plans for key posts, identifying key change activities and developing plans to implement these changes efficiently and with maximum employee engagement.
In addition to full HR responsibilities for the UK through an experienced team the post also acts as Country Manager for the UK and will chair the monthly operations meetings and ensure that any UK issues relating to performance are highlighted and actions taken to resolve these.
This is a broadly based and business focused role. Candidates must have a track record in managing OD and cultural change initiatives as well as a comprehensive range of HR experience ideally gained within international manufacturing. Experience of working within a private equity environment and the ability to converse in German will be advantageous.
You'll be well organised, highly motivated, someone who manages change effectively and able to influence across the business at all levels. First class communication skills, a natural empathy with people and high levels of drive are prerequisite.
There is a requirement to travel internationally.
Salary and benefits will be tailored to attract the very best.
Interested applicants should apply below via email and enclose an up to date CV.