Staffing Manager
Staffing Manager

Permanent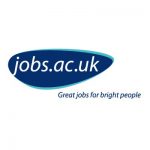 Interview Date: 5th Oct 2022
Part Time: 21.9 hours per week (60% FTE). The salary range will be £37,873 – £45,720 per annum, inclusive of London Allowance. The appointment will be on UCL Grade 7.
This part-time post in the Department of Anthropology would be ideal for someone who is looking to develop their skills within HR administration and who has a particular interest in equality, diversity and inclusion (EDI) and increasing diversity within the Higher Education sector through fair recruitment practices. The post-holder will lead on all matters relating to staff recruitment from drafting job descriptions, advertising jobs, advising on recruitment panel composition and interview formats, conducting right-to-work checks and supporting visa application processes where required. This will be done in close collaboration with individual recruiting managers to ensure that they are supported to recruit the best candidate in line with fair recruitment policies and best practice.
The post-holder will support all staff with HR-related queries such as sickness absence, annual leave, maternity, paternity and shared parental leave as well as signpost to central services such as payroll and pensions. Our staff travel the world extensively conducting fieldwork and they need a friendly and proactive colleague who can support them with HR-administrative tasks even when they are not in UK.
We are looking for someone who has a keen interest in HR and working in the public sector and providing administrative support to a wide group of stakeholders. The post-holder must have demonstrable experience of and interest in supporting EDI initiatives and taken a proactive role in promoting fair and inclusive recruitment practices. Training on the UCL-specific systems and policies will be provided, but it is essential that the post holder is proactive, likes to problem solve and is customer-service focused. Being approachable and positive and keen to develop professional skills within HR administration in a university is essential. In return we will provide a friendly and supportive work environment in which initiative and good ideas are encouraged, and the opportunity to work with some incredibly interesting colleagues and students whose work around the world makes a real difference. Our staff does everything from working with indigenous communities in the Amazon, astronauts in NASA, to making ethnographic and documentary films and immersive VR content. We are looking for someone who is interested in the world and the people in it, and who wants to work collaboratively with staff and students of all backgrounds to achieve our goals.
Applicants should apply online. To access further details about the position and how to apply please click on the 'Apply' button above.
If this role sounds interesting to you, please contact our Departmental Manager Rikke Osterlund on r.osterlund@ucl.ac.uk, she would love to tell you more about the role.
For queries on the application process, please contact anthro.hr@ucl.ac.uk
Latest time for the submission of applications: 23:59.
We particularly welcome applications from black and minority ethnic candidates as they are under-represented within UCL at this level.
Our department is working towards an Athena SWAN award. We are committed to advancing gender equality within our department.
To apply click here  https://atsv7.wcn.co.uk/saf/login.cgi?owner=5041178&ownertype=fair&jcode=1887152&external=267401