Payroll & Benefits Manager
Payroll & Benefits Manager

£50,000 - £60,000 pa
Permanent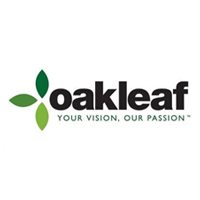 LOCATION: London
SALARY: £50,000 – £60,000 per annum
Type: Permanent
A leading international Professional Services firm seek a highly experienced Payroll & Benefits Manager to head and lead their current UK offering.
Reporting into the HR Director you will be the subject matter expert for all UK Payroll & Benefits and own this function outright.
There is also the opportunity to head up all of the EMEA Payrolls and Benefits once established in the role.
The position:
Reporting directly into the Head of HR you will be the main point of contact and subject matter expert for the UK Payroll & Benefits offering
This is a sole role so the individual must be used to running, leading and driving a function by themselves with complete ownership
Full ownership of the Benefits through administration, negotiations, renewals and benchmarking
Pension ownership: Auto-enrolment and Pensions recs
Payroll Accounting: Reconciliations, Journals
Look to improve the current Payroll & Benefits offering through systems implementation and streamlining processes
Vendor Management with ADP: Making sure that the service you are receiving is in line with the terms of business that have been signed
Have an audit mentality, constantly looking at areas for improvement with high levels of attention to detail and accuracy
Strong Business Partnering with: HR, Accounts and IT
Relationship builder with external Third Party Providers
Look to improve the Payroll Reputation through high levels of customer service and be willing to think outside of the box
P60's, P11D's and P45 ownership
Projects: Be heavily involved with new Payroll, Benefits and HRIS platforms
Skills required:
Must have an extensive Payroll & Benefits background
Must pride themselves on their Payroll Reputation and maintain high standards
Must be able to show process improvements and be confident in taking the lead on projects
Strong Vendor Management is a MUST
Must be a confident communicator with junior members of staff through to senior stakeholders
Must have the ability to stand their ground and push back
Must have HRIS experience and exposure