Operations Assistant
Operations Assistant

Permanent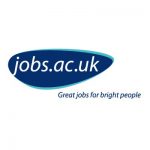 Location: St. Thomas' Campus
An experienced and dedicated Operations Assistant is required to provide high quality general administrative support to the School of Biomedical Engineering & Imaging Sciences based at St Thomas' hospital, and specific support to the Department of Surgical & Interventional Engineering.
The post is the principal point of contact for staff, students and visitors within the department, providing efficient day-to-day operational support. This includes administrative support to the department as well as PA duties (diary management etc) for the Head of School and other academics within the department when required.
The post holder will prepare and support meetings including minute taking, and organising events. Supporting the Department with day-to-day financial matters, such as purchase orders, expenses, invoices and providing budget/grant reports will also be required along with general Human Resources support and basic research support for the Department and the School.
The post holder will interact with a wide range of people, including senior level personnel from a variety of clinical, academic and government organisations. As such the post requires someone with a confidential and methodical approach and a flexible and adaptable manner. After initial direction, the post holder should be able to work with minimum supervision. The post holder must be able to manage their own time and workload efficiently and effectively, be enthusiastic with a high standard of education, previous office experience and excellent interpersonal, organisational, communication and IT skills. They will be able to use their own initiative, as well as to work as a part of a team, enjoy a challenge and undertake a wide variety of tasks.
This post will be offered on an indefinite contract
This is a full-time post
Skills, Knowledge, & Experience 
Essential criteria
Educated to GCE A level or equivalent  
Experience of providing personal administration (PA) support including diary management  
Good knowledge of MS Office including Word Processing, Excel, PowerPoint and use of email/internet  
Committee servicing – experience in organising meetings and taking minutes 
Outstanding people skills – able to build a rapport with colleagues, students and external stakeholders 
Excellent verbal and written communication skills and telephone manner 
Attention to detail and a high standard of accuracy 
Proven ability to work as a member of a multi-disciplinary team 
Numeracy, with proven financial management and basic analytical skills  
Finance experience in processing purchase orders, expenses, invoices, credit card reconciliation 
Desirable criteria 
Educated to degree level or relevant experience 
Experience of working in an academic environment 
Experience of working in a medical/clinical environment 
Enqiries should be directed to Laura Zappulla, laura.zappulla@kcl.ac.uk