Lean & Process Improvement Lead
Lean & Process Improvement Lead

£70,000 - £80,000 pa
Full Time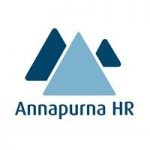 LOCATION:

Bedfordshire

SALARY:

£70000.00 – £80000.00 per annum

POSTED:

TYPE:

Permanent, Full Time

Closing date: 
This is an international organisation who are extremely customer centric. They are going through a major transformation programme and looking to improve a number of processes while driving sustainable efficiency and saving on costs. You will play a senior role within the programme, taking responsibility for rolling out the improvement culture across the business. You will also perform a core coaching and development of a group of around 25 people who you will lead to become continuous improvement practitioners.
Your role
The role will also play a key communication and change role in the organisation, ensuring that efficiency is sustainable in the business. You will lead cross functional working groups to optimize the key processes throughout the business. You will have a significant input in the cost strategy of the organisation as well as having to report risks, issues and the progress that has been made with the project with many important senior stakeholders.
Key Responsibilities
Develop and manage communications plan
Communicate with key stakeholders across the business
Responsible for leading and managing a team of innovative individuals
Identify and manage risks and issues and provide resolution
Key Skills
At least a Six Sigma Black belt
Strong management skills with a proven track record of success of leading teams
Excellent interpersonal and persuasion skills up to board level
Impeccable standard of written, spoken and presentation English