Information Compliance Officer
Information Compliance Officer

Permanent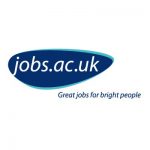 Do you have experience of managing and responding to   information requests e.g. Freedom of Information and/or Subject Access Requests? Do you have the ability and motivation to acquire legal and technical expertise using excellent research and analytical skills?
If you do, this full time, fixed term role (until Feb 2022) as Information Compliance Officer role could be ideal for you!
As Information Compliance Officer, you will:
manage all requests for data under DPA/FOIA/EIR, and ensure systems are in place to enable prompt and timely responses in line with legal requirements
research and monitor policy statements, information sources and external groups, to ensure the University has the most up to date information regarding records management, and DPA/FOIA/EIR
provide advice and guidance to University staff at all levels in respect of their responsibilities under DPA/FOIA/EIR and related areas to enable them to comply with information legislation
compile appropriate data on compliance and authoring relevant management information reports, both for senior managers and external agencies
To succeed in this role you will have:
a BA Honours degree or professional equivalent
an understanding of the GDPR & Freedom of Information legal framework including records management
the ability to work independently and act on own initiative on policy and operational matters
the ability to write reports and other documents in a clear and concise manner with good attention to detail and accuracy
The University of Kent has to collect and process large quantities of information about its students, employees, processes, finances and more. Much of this information is personal and some of it is sensitive. The University also shares and releases information for a range of reasons including students requiring information about courses, government agencies requesting details on core activities and journalists reporting on research activity. Compliance with each piece of legislation places specific obligations on the University on how requests for information should be handled and processed.
Please see the links below to view the full job description and to apply for this post. If you require further information regarding the application process, please contact The Resourcing Team on jobs@kent.ac.uk quoting ref number: CSF-179-21
Further details:   
Please note that we prioritise applications from current University of Kent redeployees. We will let you know if this post is to be filled by a redeployee as, in this instance, your application will unfortunately not be taken forward
Applications must be made via the University's online application system; CVs or details sent directly to the department or via email cannot be considered.
The University of Kent values diversity and promotes equality at all levels
Due to the current COVID-19 outbreak, all interviews will take place remotely. 
From 1 January 2021, non-British and non-Irish nationals who do not already hold a UK immigration status will be required to obtain a visa in order to be able to work in the UK.  A new points-based system will be implemented which will treat EEA and non-EEA citizens equally.  For further information please visit the UK Visas & Immigration website.