HR Operations Lead
HR Operations Lead

£80,000 - £100,000 pa
Permanent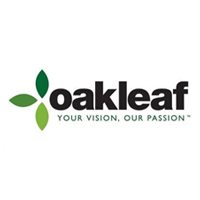 LOCATION: London
SALARY: £80,000 – £100,000 per annum
Type: Permanent
A newly created role is now available for a HR operations Lead (EU/Asia) working within a dynamic, globally matrixed Financial Services business.
The role will be responsible for the oversight, implementation, ongoing maintenance and development of HR operational processes to ensure accurate, compliant and consistent operations and procedures.
The ideal candidate will have an excellent operational understanding of all HR cyclical processes including recruiting, payroll and benefits, compensation, employment law and their collective impact on employee experience and employee data.
This is a global role and will also require candidates that have experience in multiple areas, particularly Asia and additionally has understanding and experience of setting up new offices.
ROLE:
Own the development, maintenance and the oversight of HR operations in the region(s)
Plan, organise and manage team's workflow to ensure delivery of a consistent positive customer experience and on time delivery / production of work that meets client group's expectations
Optimise operational excellence by managing process improvement within the team; this would include identifying problems/inefficiencies, researching, reviewing, vetting and implementing best practices for cyclical process improvements
Establish strong relationships with HR Business Partners around the world and other HR functional teams to develop an understanding of business culture and provide timely and well-planned process support
Collaborate with the other HR Operations Team members throughout the business and Corporate HR partners to assist in the delivery of an excellent customer experience for client groups
Supervise three operations staff members directly and work as part of a larger collaborative team of about twenty world-wide to ensure excellent HR operations service delivery and complete accurate employee data
Act as a key point of escalation for operational concerns or changes that need addressing
Identify, manage and mitigate risks to the business in relation to HR Operations
Manage several vendor relationships and the vendor governance process in accordance with standards
Stay up to date with regulatory developments and best practises with regards to HR Operations
REQUIREMENTS:
Experience working in HR ideally in a regulated Financial Services company
At least 3-5 years in a managerial role leading people and process
Expertise in overseeing the employee life-cycle administration including payroll
Experience with global/multi-national HR operations (e.g. international payroll, international employee mobility) with knowledge of Europe and Asia, including new country set up
Excellent interpersonal skills, dependability and the ability to communicate with all levels in the organization required
Excellent planning and organisational skills required
Excellent judgment and discretion required in handling highly sensitive information in an appropriate manner
Prior experience leading and/or working on multiple projects while managing competing priorities
Strong analytical skills, as evidenced by the proven ability to interpret business needs and design and implement process improvement plans leveraging innovative solutions
Strong working knowledge of HR cyclical processes, e.g. Succession Planning, Year End Compensation
Proven ability to develop and sustain positive working relationships and influence others within and outside of direct reporting lines
Proven record of selecting, developing and coaching staff, and effectively leading his/her staff (or associated work groups) through periods of change
Experience of working in a matrix organisation, across multiple countries and cultures
Strong attention to detail
Strong IT Skills, including good proficiency in Excel. Able to manipulate data, generate reports and provide analysis
Ability to self-manage and meet deadlines