HR Director
HR Director

£80,000 - £100,000 pa
Permanent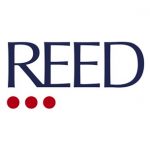 LOCATION: London
SALARY: £80,000 – £100,000 per annum
Type : Permanent
HR Director required by a Series B stage Fintech client, based in the City of London.
The successful HR Director will assume the Head of People role within this organisation, which is scaling successfully at a rapid rate. A multi-award winning organisation, our client's software is consumed by many of the worlds leading investment banks. Further the technology has broader applicability across a number of additional industry verticals.
The successful applicant will demonstrate the following:
A track record of leadership, responsibility and accountability in people focused roles
Prior experience in high growth companies attractive
Strong at identifying issues and problem solving
Self-started, motivated to take the initiative to improve the status quo
Empathetic leader, engendering trust with employees
Strong communicator with a succinct style, comfortable working with C-suite executives and external third parties, to include institutional investors
Experience of working in international roles
Ideally a grasp of both UK and US employment law
Strong academics – the firm is built on a resource pool that demonstrate high intellectual firepower
Role responsibilities will include:
Owning the people function globally
Recruiting
On-boarding
Performance Management
Benefits and Compensation
Organisational structure
Employee engagement
Compliance
Learning & Development
This role will see you report directly into the CEO.
Interested candidates are encouraged to apply. Promising candidates can be assured of a response within 24 hours.