HR Director for Europe
HR Director for Europe

£90,000 - £120,000 per annum (subject to experience)
Full Time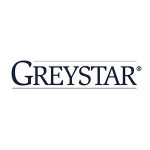 LOCATION: 

London

SALARY: 

£90000 – £120000 per annum

POSTED: 13

TYPE: 

Permanent, Full Time

REFERENCE: #136930
Greystar is a US headquartered property company specialising in rental housing and student accommodation. With offices throughout the United States, Europe and Latin America, Greystar manages approximately 400,000 rental units around the world.
Since coming to Europe in 2013, Greystar has built up a rental portfolio worth over £3 billion in the UK and The Netherlands by investing in new rental apartments and student accommodation.
Greystar aspires to be one of Europe's largest operators of rental housing and we hope to form part of the solution to solving the country's housing crisis.  The company aims to further expand across the UK, the Netherlands and continental Europe by hiring local talent and staying true to Greystar's core values of integrity, respect, professionalism.
With this in mind, they are seeking a HR Director for Europe to support the business in attaining its goals through effective Human Resources strategy and planning. Greystar is an exciting and fluid organisation and will be well suited to someone who is able to deal with change effectively, and who thrives in this type of environment.  The role will report to the MD and be a member of the European senior management team.
The role will also interface with the Group HR function within the US, ensuring all strategies are aligned to broader Group objectives whilst meeting the core priorities of the region. There is further planned expansion into continental Europe in the next 12 months and this role will be involved in all M&A activity to support this, advising around people strategy, and therefore previous exposure and knowledge of European employment legislation and practices will be key to success.
The role manages a team of 9 direct and indirect reports to support the c200 strong team members that will expand and change rapidly as the business adapts and changes.
If you are a commercial HR Director with the experience outlined above and would be keen to learn more about this opportunity please send your CV through in response to this advert.  Greystar are looking to move quickly with the process so please send through your CV quickly to avoid disappointment.
Please note McGregor Boyall is acting as the sole search provider for this role on behalf of Greystar. Any applications sent via any other form to the organisation will be forwarded on to McGregor Boyall. Any unsolicited applications via other third parties will also be forwarded to McGregor Boyall and no fee shall be payable.