HR Director – Care Sector
HR Director – Care Sector

£75,000 - £85,000
Permanent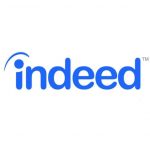 LOCATION: London
SALARY: £75,000 – £85,000 per annum
Type : Permanent
Exciting opportunity for an experienced and dynamic HR Director to join a thriving and expanding care organisation based in Palmers Green, North London.
Award winning and sector leading business
Our client is a privately owned care sector business and has enjoyed strong growth over the past several years.
Headcount has increased by over 30% in the last year. Quality care is delivered via our teams and attracting and retaining the right people with our shared values is one of our most critical success factors.
The business has ambitious plans to expand and build on their success significantly over the next 4 years. The business is now looking for a Director of HR to be part of, and help deliver, their future plans.
The Role
The Director of Human Resources has 4 direct reports within a HR team of 15 and will be responsible for all Human Resource matters and staff development across the organisation.
You will have ownership of the organisations people strategy including – well-being, engagement, policy and process development, HR operations, diversity & inclusion, staff training, and learning & development.
This role will allow you the opportunity to devise, develop and implement the people strategy for HR and the learning and development team. This will include creating an employee relations framework, HR succession planning and large scale project management to enhance employee engagement and productivity. The role requires highly developed leadership, negotiation and advocacy skills to support the team and wider organisation.
You will be providing leadership advice and guidance to the Senior leadership team across the organisation including your HR and Staff Development team.
This role will have responsibility of an operational budget of over £1 million and you will be responsible for producing the annual report in line with the strategic framework for HR.
Responsibilities
To develop and deliver people management strategies which support the overall strategic aims and objectives of the organisation To deliver human resources practices and objectives that provide a people-oriented, high performance culture to achieve empowerment, quality, productivity, goal attainment and superior standards
To contribute at a strategic and operational level in order to identify HR priorities and recommend appropriate people management solutions
To provide a customer focused HR service, delivering expert professional advice and support to stakeholders including management and employee
To manage and guide the HR department to ensure fairness and consistency, reflect employment legislation and best practice and the desire to be an employer of choice
To lead and develop the HR Team
To enforce best practice across the organisation
Develop HR policies and procedures to reflect business aims and focus
To advice on compliance and risk management issues
Management of high performance generalist HR services
To take overall responsibility for the recruitment process
To evaluate and make recommendations on effective training and development programmes
Act as the externally facing representative for HR for the organisation
The postholder will have the following background and experience:
MCIPD status and degree educated with a proven senior HR professional working at Director level across a multiple site organisation
Be working, or has recently worked, as a HR Director in the care sector
You will have built and delivered a people strategy for a similar sized organisation and with experience of managing HR teams of 10
You will have expert knowledge of UK employment law.
It is key that the post holder can demonstrate their inter-personal and communication skills as you will be working across multiple client groups
Proven broad experience of employee relations , recruitment and on-boarding, retention, learning & development
Exposure to working within a private ownership or private equity environment ideally
Management experience of a headcount in excess of 2000
Track record in reducing turnover, reliance on temp agency spend and new business launches
Experience of fast headcount growth and managing the change in a business around this, ensuring processes/structures in place for scaling up
Able to establish credibility and build department accountability
Managing all aspects of policies and procedures as related to HR areas and also systems/solutions in place for this