HR Compliance, Risk and Policy Lead Manager. EMEA / APAC
HR Compliance, Risk and Policy Lead Manager. EMEA / APAC

£90,000 - £110,000 pa
Permanent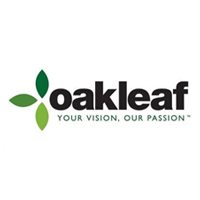 LOCATION: London
SALARY: £90,000 – £110,000 per annum
Type: Permanent
A brilliant newly created role is available within a City of London based Asset Manager. They are looking to hire a Lead Manager for HR Compliance, Risk and Policy.
The primary objective of this role is to ensure that HR operations, policies and practises across both EMEA and APAC regions remain compliant with the regulatory and legal requirements in each of the countries that the company has a presence internationally.
This will require the successful candidate to have strong technical expertise in the relevant regulations and employment law developments in each region, a strong HR operations background and proven experience of project managing HR regulatory and legal change projects, such as Brexit/ SMCR/Japan and EMEA Working Time.
This is a great opportunity to join the existing International HR team at a time of business growth and diversification. A proactive, pragmatic response to the evolving regulatory and legal environment will be critical to the company's growth ambition.
Responsibilities (brief list)
Compliance and Risk Mitigation program management.
Direct oversight of the program for EMEA and APAC.
Work with Risk, Compliance, Legal, Business Management, Internal Audit and Global Privacy office to support their needs
Help to anticipate the changing legal and regulatory requirements that will impact the people, compliance and risk processes within the regions
Participate as the HR Compliance representative on all the cross functional project teams within this program of work.
HR Specific Compliance, Policy and Risk Mitigation Projects
Help to ensure that projects are focused on implementing business enhancements to strengthen HR compliance, governance and risk
Manage the communication of status updates to key stakeholders and where necessary help think through the change and communication plan.
Use a strong process improvement mindset to identify opportunities to automate and improve existing processes and policies and develop new ones.
Ensure HR policy keeps up to date
Privacy Program Management. (these responsibilities may transition out of this role over time)
This position will lead and oversee the HR privacy program for EMEA and APAC which will include:
Acting as the initial point of contact regarding privacy and date protection for each region
Provide feedback to the Global Privacy Office in the development of policy and standards.
Lead the regions response to data subject access requests
Lead the regions response to privacy breaches and incidents
Support privacy by design program which includes conducting Privacy Impact Assessments for EMEA and APAC and overseeing the remediation of any gaps identified.
People Management responsibility
For one HR Compliance Analyst – setting clear priorities and objectives and operating as a strong player coach.
Previous Experience and Skill requirements
Broad HR lifecycle and operational experience, ideally in an asset management /wealth management business or alternatively Financial Services
Developed understanding of HR legal and regulatory requirements of an asset management business based in EMEA and APAC.
Proven experience project managing HR regulatory and legal change projects and participating as the HR representative on cross business project teams.
Experience of managing the change and communication aspects of a project
Strong data skills
Process improvement mindset.
Ability to prioritise and focus on the right issues. Strong attention to detail
Ability to manage many competing priorities and stakeholders
Strong HR consulting skills
Able to build relationships and collaborate effectively with other HR and Legal, Risk and compliance SME's to deliver pragmatic solutions to problems presented.
Needs to be able to demonstrate strong judgement and a pragmatic approach
Have experience supervising people.
Excellent stakeholder management skills
Needs to have worked effectively in a global matrix environment.
Team player
Needs to be proactive, show initiative and be results driven
Degree educated – 2:1 – ideally in a HR related degree – be a quick study