HR Business Partner
HR Business Partner

£80,000 pa
Permanent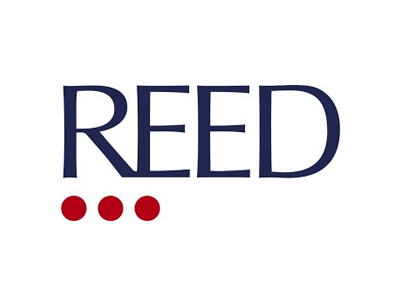 LOCATION: London
SALARY: £80,000  per annum
Type : Permanent
The Business:
Leaders and innovators in commodity derivatives trading. Our business excels in using in-house data on a proprietary technology base to rigorously execute our strategies. Mandara is a fast-moving independent trading company with a track record of generating significant returns. Founded in 2009 we trade worldwide markets across global time-zones and have teams in London, Jersey City and Singapore.
Culture:
Our culture embraces the principles of transparency and meritocracy and places great emphasis on the highest standards of behaviour and personal integrity. The unrelenting pursuit of excellence is central to everything we do. We are constantly striving to improve, both individually and collectively, and we are committed to the identification, sourcing and development of elite performers.
The Role:
We are seeking an HR Business Partner who will contribute to and implement our people strategy. The successful candidate will drive innovation, change and improvement in both the business and HR practice, including performance management, talent identification, resourcing and development.
Note that this is a hands-on role responsible for all 'business as usual' HR across the firm including all employee relations matters. The HR Business Partner will have one direct report who will provide general HR support in addition to performing an Office Coordinator role.
This is a unique opportunity to fast-track your career and work in an expanding company with a start-up culture.
The keys to success in this role are:
Passion for HR, people and culture
A relentlessly self-improving and ambitious attitude
Desire to achieve excellence
Performance Objectives:
Reporting to the Head of London, and working closely with the People and Culture Director, the HRBP will be required to:
Take ownership of the full employee lifecycle, including: performance management, learning & development, recruitment, compensation & benefits, employee relations, and other HR-related initiatives
Continuously improve all aspects of employee services, analysing needs and developing effective solutions to support employees and management to achieve their people and performance objectives
Lead HR operations across the Mandara group (a workforce of 45 in three jurisdictions), coordinate day-to-day HR activities, and provide an engaging and customer-focused service
Provide subject matter expertise for HR policy, legal requirements and global mobility
Develop company-wide communications strategies to complement people related changes and ensure effective and consistent messaging
Manage the Office Coordinator and take ownership of the London office environment
Apply your experience and exercise creativity in translating the organisation's vision into reality
Skills and Experience:
Required: A minimum of 10 years of relevant industry experience including at least 5 years in HR roles of which 3 years must have been in the UK.
Essential:
Educated to degree level or CIPD qualified
Experience working as a generalist HR Manager preferably within an SME
Up to date knowledge of the legal aspects of HR in the UK
Demonstrable experience of leading culture and change management initiatives
Clear ability to engage, challenge and influence individuals at all levels
Strong bias for action driven teams and goal orientation
Professional, persistent, and determined attitude
Passionate disposition and a real belief in the values we hold
Important Note – Candidate selection will performed in three stages:
From the CV's submitted together with any covering letters
Candidates selected from stage 1 will be required to complete a one-way video interview
Candidates selected from stage 2 will be asked to complete psychometrics evaluations prior to a face-to-face interview