Head of HR
Head of HR

£74,000 - £82,000 pa
Permanent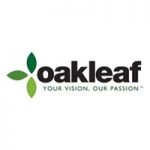 LOCATION: London
SALARY: £74,000 – £82,000 per annum
Type : Permanent
A well known not-for-profit organisation who are looking for an interim Head of HR to join their team. You will provide strategic HR leadership to to achieve its aim to attract, develop and retain a highly talented, diverse and engaged workforce; create a positive culture; and be a great place to work.
You will lead the HR function across all areas of HR-related activity, including HR strategy, resourcing, recruitment and talent planning, staff engagement, employee relations, reward and recognition, performance management, learning and development, payroll and organisational development.
This is an exciting opportunity for an experienced and dedicated senior HR professional to lead a dedicated HR team in engaging, influencing and driving people-related activities and initiatives and creating a positive working culture.
You will have significant generalist HR leadership experience, managing a team and making HR a credible business partner in an organisation through designing, delivering and evaluating people strategies aligned to organisational aims. You'll be comfortable working in a fast-paced organisation, able to adapt best practice to meet specific organisational needs in a pragmatic and commercially-minded way and will have the gravitas, credibility and ability to inspire confidence in others at all levels.