Global Reward Manager
Global Reward Manager

£53,000 pa
Full Time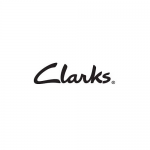 LOCATION: 

Somerset 

SALARY: £53,000 

per annum 

TYPE: 

Permanent, Full Time

EXPIRES: 21/12/2017
Around the world, our business is changing; we are defining comfort in movement through our innovation. We seek to innovate in everything we do, and new thinking is a critical strength. What employees expect from their employers is changing; and challenging traditional approaches to reward and recognition, requiring new creative thought-leadership in reward. This is why we're looking for a talented Global Reward Manager. A strategic thinker, you'll be as keen as we are to explore exciting new solutions. Every step begins with rewarding success. Every step begins with Clarks.
The role
A dynamic, modern specialist, you'll make sure our people and shareholders get maximum value from our reward practices, through implementation of well-designed, competitive rewards. You'll play a key role in developing and delivering the Global Reward Strategy through global projects, such incentive design targeting key business outcomes and behaviours, working alongside our global reward community of expertise. What's more, you'll have an opportunity to design and develop new initiatives based on the latest trends and thinking. We're constantly looking for new ideas – and we would love to hear yours.
Reporting to the Head of Global Reward, you'll have a varied set of accountabilities; from managing the governance of reward approaches and handling our relationships with global reward providers,  to supporting the Remuneration Committee through the management of executive director and senior management compensation, and making recommendations for new or enhanced reward programmes.
A bit about you
A critical, agile thinker, you'll be able to apply your experiences of global reward programmes alongside the latest practices and techniques, emerging trends and models to reward design. Meanwhile, strong analytical skills mean you know exactly how to make the most of insight to inform optimum reward design and demonstrate the impact of our choices. Your knowledge also covers relevant methodologies – for job design and grading, and benchmarking and evaluation.
While these talents are essential, they're only half the story. You also need the ability to deliver complex projects and create mitigation strategies to keep your plans on track. A degree (or equivalent) is essential along with a good understanding of general HR processes. However, it's great communication skills that will make all the difference in this role. If you're adept at working with multiple stakeholder including third party providers, you could have what it takes to join Clarks' fantastic worldwide family.
Life with us
Every minute, 105 pairs of Clarks shoes are sold globally. That makes us a £1.6 billion business and a truly worldwide brand. We now have some 15,000 employees across 75 different countries. In the UK, we've been named one of the nation's Top 25 Employers by Indeed. Despite being the world's biggest everyday footwear brand (by sale volume), we're still owned by the Clarks family and based in Street, Somerset – where the Clarks business began.
The benefits
As well as development opportunities, pension and a competitive salary, you'll also enjoy a variety of benefits. These range from 25 days' holiday (plus bank holidays) to private healthcare. And, as everyone loves new shoes, you'll also get a very healthy discount on our products.