European Diversity, Equity & Inclusion Manager
European Diversity, Equity & Inclusion Manager

£80,000 - £90,000 pa
Permanent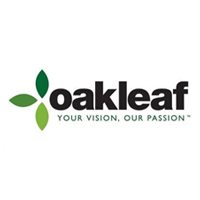 LOCATION: London
SALARY: £80,000 – £90,000 per annum
Type: Permanent
In this newly created role, the Europe Diversity, Equity & Inclusion Manager will develop, implement and measure the impact of European initiatives aligned with the global DEI strategy of this international law firm. The Manager will be an integral part of the global DEI team and will work alongside the senior leadership team in the UK, including the Managing Partner, Co-Chairs of the DEI committee and colleagues in HR & Marketing
Responsibilities:
Provide thought leadership and execute on the full range of our DEI initiatives with a focus on the European offices
Initial focus on associate development and attorney training, internal community and connectivity and client development
Convert knowledge of existing and developing DEI trends and innovations into workable ideas that enhance the firm's approach and progress
Liaise with regional DEI Committees and affinity network leaders on programming linked to their annual plans
Participate in the interviewing, selection and training process, working closely with the Attorney Recruiting and Graduate Recruitment teams to ensure recruitment from a wide talent pool
Works with the Marketing team on diversity requests from clients.
Responsible for the bi-monthly European DEI Newsletter
Work with the HR team on bi-annual SRA diversity data collection
Develop and sustain relationships with key external diversity organizations and coordinates the firm's participation in value-added industry programs and initiatives.
Develop and contribute to DEI departmental goals, supporting objectives across Europe
Provides advice and guidance to the HR team in relation to the application of diversity related policies.
Requirements:
Bachelor's Degree or equivalent
Minimum of five years of related experience in a diversity and inclusion or talent development role in a professional services, corporate or academic institution environment
Current in knowledge about diversity and inclusion best practices
Ability to handle complex issues/duties requiring independent exercise of discretion and judgment
Strong project management skills, including to organize and prioritize work and delegate effectively
Demonstrated strong work ethic, ability to be a quick study in a fast-paced environment