Employee Experience Manager
Employee Experience Manager

Permanent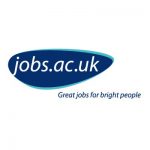 This new role within HR Services, has been created as part of an exciting change to a business partner operating model. This permanent role will be part of a new Organisational Development centre of expertise, and will lead the work to improve employee experience.
Reporting to the Head of Organisational Development, you will focus on the development of appropriate frameworks and toolkits to support the HR Business Partners and champion and lead change across both tactical and strategic HR projects and initiatives.
You will:
Partner with key stakeholders to diagnose strengths and opportunities across the employee lifecycle impacting employee experience.
Assist colleagues with shaping and adapting to cultural and engagement issues.
Partner with the Head of Organisational Development to develop an employee experience strategy, action plan and roadmap, with measurements, that support the desired culture.
Develop initiatives, processes, tools, learning and frameworks, to enhance employee experience.
Enable the HRBPs to deliver the employee agenda.
Research and identifyemployee experience best practice and improve engagement offerings.
Maintain a record of all engagement plans and benchmark their effectiveness.
Support with the implementation of cultural and environmental change management programmes.
Coordinate the assessment of engagement.
Design and deliver the annual people survey.
Create content to enable a positive employee experience.
We are looking for:
A degree or postgraduate qualification in the human sciences or business.
Management experience working in the areas of employee engagement, employee experience or well-being.
Demonstration of successes, outputs and results with projects and initiatives.
Along with hands on experience of:
Running employee surveys and action planning workshops.
Interpreting complex qualitative and quantitative data, identifying trends and producing recommendations and feedback.
Managing customer relationships and influencing senior stakeholders and negotiating with suppliers.
Planning, developing and delivering L&D and culture programmes and initiatives.
In return for your commitment and in addition to salary, we offer 32 days annual leave/closure days and a range of benefits including pension scheme and discounted membership of Surrey Sports Park.
Further details:
For more information and to apply online, please download the further details and click on the 'apply online' button above.
We acknowledge, understand and embrace diversity.