Director of People
Director of People

£90,000 pa
Permanent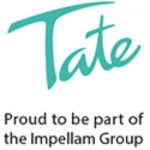 LOCATION: London
SALARY:  £90,000 per annum
Type : Permanent
Tate is a leading global institution and influences critical thinking about art practice worldwide. We have an ambitious vision to increase our impact across society, with art that will resonate around the world and to be adventurous and culturally inclusive, redefining museum experiences for the twenty-first century.
We will deliver this vision through activities in our four galleries across the U.K. (Tate Liverpool, Tate St Ives, Tate Britain and Tate Modern), our digital platforms and collaborations with our national and international partners. At the heart of Tate is our national collection of British art spanning 500 years, and of modern and contemporary international art that reaches across all continents.
Reporting to the Chief Operating Officer, the Director of People will develop and implement a new People Vision and Strategy which will help us to deliver our ambitious five-year plan ensuring we have a talented, engaged and diverse workforce which better reflects the UK population.
An inspirational, energetic and talented HR professional you will bring a combination of strategic thinking and operational excellence which will transform our approach to managing our workforce. You will have senior leadership and senior generalist HR experience gained in a large, complex organisation that has undergone significant change in a unionised environment. You will bring a proven track record of successful delivery in senior leadership roles, alongside entrepreneurial flair, innovation, sound planning skills and experience of utilising new technology and modern best practice to great effect. You will have a commitment to and empathy for the art in Tate's collection. This is a unique opportunity to make a difference and help shape the future of one of the world's great cultural institutions.
Our jobs, like our galleries, are open to all.