Director of People
Director of People

£90,000 - £90,000 pa
Permanent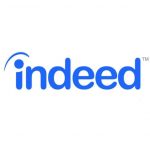 LOCATION: London
SALARY: £90,000 per annum
Type : Permanent
Are you an Operations Director and frustrated about the lack of genuine 'people strategy'?
Well here is your chance to make a difference.
Would you like to work for a Company with a great family friendly culture and ambition get things done? I have a fabulous opportunity for you.
My client is seeking a Director of People to steer and encourage their already great people to be even better.
This role is to shape the 'people' future for the group, including HR, Wellbeing, Recruitment, Talent, Succession, Development and Training.
This role has the benefit of sitting as part of the Executive Board reporting to the CEO and will need to drive ahead with confidence and gravitas.
We are open to background, however it would be beneficial if you are from a recruitment business and have had a strong operational presence and involvement in developing the L&D or People side.