Director of Human Resources
Director of Human Resources

£89,440 - £121,318
Permanent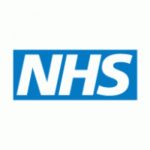 LOCATION:

Bothwell

SALARY: £89,440 – £121,318 per annum
Type: Permanent
NHS Lanarkshire is one of the largest and most complex health economies in Scotland, providing health services across Lanarkshire to a population of 650,000 with an annual budget of £1.27 billion. We work closely in partnership with 2 local Councils and Integration Boards to deliver improved health and social care for our local communities.
We are a values-driven organisation, currently embarking on a transformational change programme with clinical quality, person centred, safe and effective care firmly at the centre of our strategic plan.
As Director of Human Resources, you will lead on the Board's organisational culture and values and continue to drive improved employee engagement and experience through Workforce Planning and Development. You will facilitate the delivery of safe staffing levels and workforce models to support sustainable health services and shape, champion and drive an innovative approach to leadership and management development. You will also be the lead for Occupational Health and Safety services within the organisation. Given the direction of travel in NHS Scotland, you will be expected to influence and shape national, and in particular, regional workforce strategy and policy.
We are looking for an inspiring individual and strategic thinker with the ability to earn the confidence and respect necessary to bring about real change. You will be an exceptional individual with vision and drive, passion and intellect, as well as a broad range of strategic and professional skills.
You will be able to communicate effectively with a range of audiences and have a track record of building high performing teams bringing about change, preferably in a complex healthcare system. Experienced in corporate work and as a key member of the Corporate Management Team you will be expected to contribute beyond your defined portfolio.
For a confidential discussion or to arrange to visit NHS Lanarkshire, please contact Calum Campbell, Chief Executive, Telephone 01698 858176 or email [email protected]
For any queries regarding the online application form, please contact Gemma Cringles, HR Advisor, on 01698 377739.