Career Coach & Employer Engagement Manager
Career Coach & Employer Engagement Manager

Permanent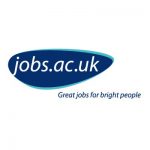 FTC – 1 year
Saïd Business School is recruiting for a Career Coach and Employer Engagement Manager reporting to the Head of Careers, Global Industries.
Your objective is to provide high-quality career-related services to all our constituents. We support and help students and alumni to find and prepare for a role that suits their skill set and meets their career development aspirations. We offer customised assistance to corporations, organisations, and head-hunters to enable them to access and recruit from the Saïd talent pool. We utilise group learning and professional development to address the needs of students and provide specific customised advice through 1:1 coaching and counselling sessions.
This position primarily supports the careers provision for MBA students but across all our degree programmes and all Saïd Business School alumni. It is also responsible for client relationship management with selected employers across a number of industry sectors.
To be considered for this role you will need to have substantial relevant employment experience in recruitment, careers advice or similar discipline (eg, training, learning and development, corporate education) including client relationship management. Experience working with students, senior executives and alumni is highly desirable.  You will need to demonstrate that you have ability to establish rapport and empathise with a broad range of people from diverse backgrounds. You will have an ability to understand and analyse individual motivations, interests and skills and enable clients to identify how these might be strengthened, what options might be suitable and how to turn those options into choices and effective career transitions.
Further information on this role and how to apply can be found in the job description.
All applications must include a CV and supporting statement. For further guidance and support, please visit https://www.jobs.ox.ac.uk/how-to-apply.
The closing date for applications is Thursday 2 December at 12.00 noon.