CAFM Co-Ordinator
CAFM Co-Ordinator

Permanent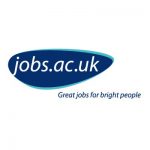 Position Details
University of Birmingham, Edgbaston, Birmingham UK
Full time starting salary is normally in the range of £23,699 to £25,548. With potential progression once in post to £29,471
Band 500
Job summary
This is a development role supporting the new Planon Live implementation and the Estates Department's progress to full asset-based maintenance. The post holder will be required to set up PPMs from asset and operation and maintenance data received from Estates Project Team with assistance from the Technical Services Manager, Technical Officers and Transition Manager.
Main Duties
Set up PPMs from the handover data, with assistance from Technical Officers and Technical Services Manager. 
Responsible for updating systems location and asset data. 
Import and Export data from Planon/Prime/IPR etc. for Service Level Agreement planning.
To produce monthly budget and financial commitments Excel spreadsheets for and assist in end of financial year commitments budget reviews. 
Assist contractors with submission and upload of electronic work sheets to close PPM work orders. 
Assist Estates Maintenance Team with management of electronic work orders. 
Interrogate data from a variety of systems and coordinate actions from Fire Risk Assessments, liaising with a variety of colleagues within the Estates Department
Adhere to University and Estates Office Policies & Procedures
To carry out such other duties as required by the Director of Estates or as instructed on behalf of the same.
Attend project handover meetings as arranged by the Transition Manager to the Technical Team and implement the PPMs required for the Estates Maintenance team or external contractors. 
Extrapolate asset data form O&M manuals and online system (from pre-defined asset data sheets) and implement PPMs onto CAFM (Planon).  
Assist in formulating new PPM asset resource forecast spreadsheets for Maintenance Department prior to PPMs being implemented.
Act as liaison between Estates Management Information Systems Team/Maintenance Management/Technical Team Officers to schedule planned works on Planon. 
Regularly review and update asset-based systems (Planon, Prime, IPR). Working closely with the Technical Services and other Estates departments. 
Run reports on Planon and other systems following training, Prime and IPR to supply statistical compliance and financial data.
Person Specification
Experience of CAFM systems or similar 
Have working knowledge of SFG 20 and UniClass 2015. 
Knowledge of planned preventative maintenance (PPM) processes and procedures 
High degree of competency and significant experience in the use of IT systems, including proficient use of MS Office Outlook, Word, Excel, and Access. 
Accuracy and diligence in the inputting and manipulation of information within databases. 
Experience of working in a customer focused and professional environment 
Proficient in the use of computer systems including Microsoft Office and willing to train in University specialist maintenance management software (Planon, PRIME, IPR) or similar.
Ability to produce and deliver reports to varied audiences.
Ability to deal with conflicting demands and to work against tight deadlines.
Good training and presentation skills.
Good numeracy and literacy skills.
Excellent interpersonal skills for dealing with staff and customers at all levels, able to listen, influence and negotiate solutions across all levels
Able to manage documentation and records in support of the service
Be presentable, personable and customer aware.
Having a strong collaborative approach and team ethic.
For informal enquiries, please contact Kerrie Halpin – k.halpin@bham.ac.uk