The Wrong Manager: Management mistakes and how to avoid them
The Wrong Manager: Management mistakes and how to avoid them
Author: Marce Fernandez
Review by: Su Askew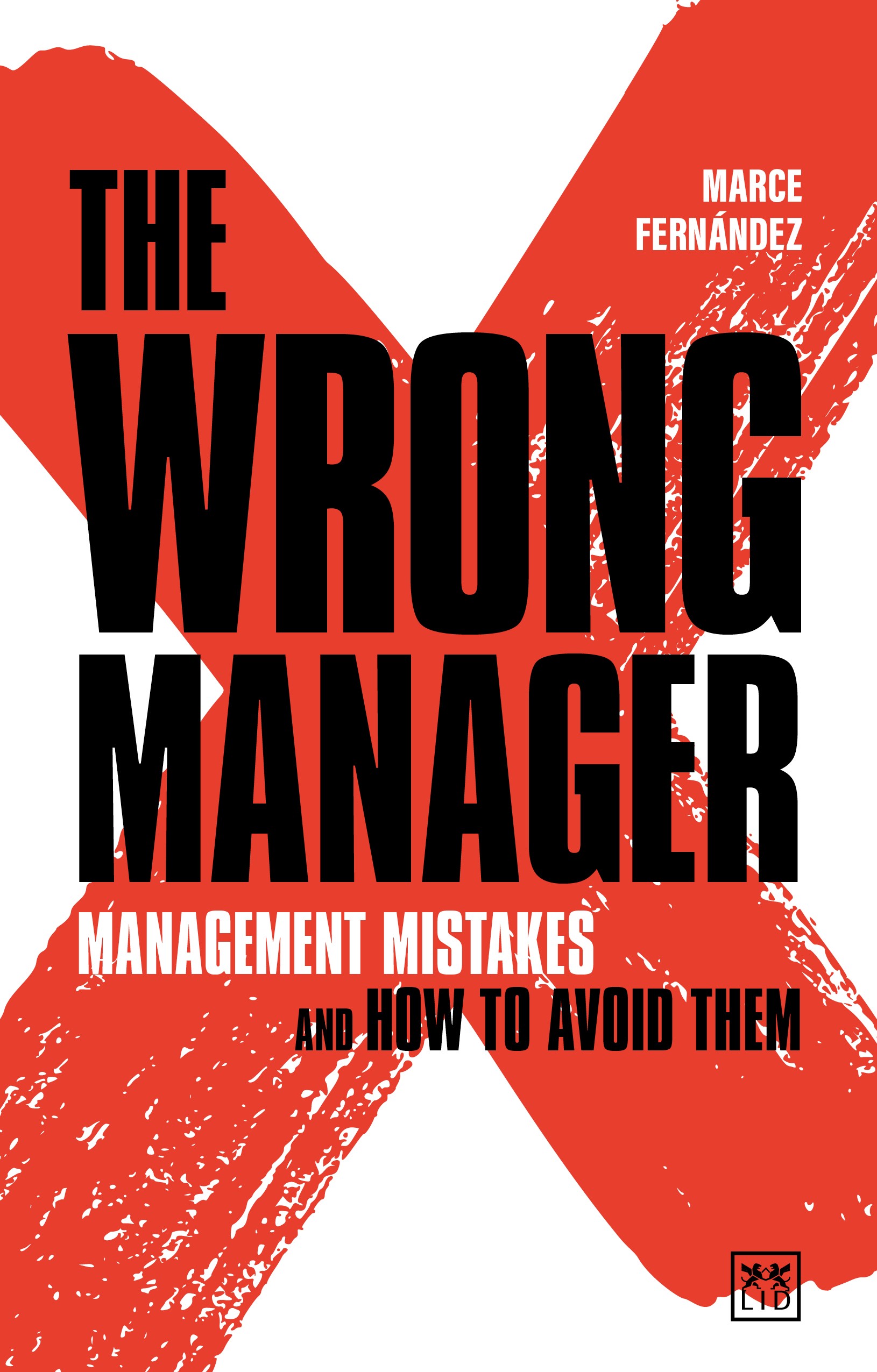 Many people may well feel like that they have had the 'wrong manager' once, or that they themselves weren't the best manager or leader that they could be. I'm pretty sure that, in most cases, they were doing their best given the context they were managing in and that it was not that easy for them to be effective. Hence it seems to me these days that being a 'good', 'right', or 'effective manger is a lifelong learning and practice. This book appealed to me by its title alone!
I found Fernandez's writing style to be really engaging; I have short attention span and long chapters are a struggle.  The text is dynamic and has plenty of format changes that emphasis data and commentary that captured and sustained my intertest.
The text has an academic feel, without being too nebulous or abstract. You quickly begin to understand that this book is not just about the 'wrong' manager. It narrates carefully curated examples of management decisions that have had impact, and that some of that impact could have been better or avoided.
I was excited to hear of a range of refences and examples that were not in the often used standard, slightly tired anecdotes you can sometimes hear from business school case studies. It was refreshing. I also noted some of my favourite authors in reference including Cialdini, Thaler and Kahnemann as well as many others that add plenty of academic force.
The other element of freshness was from the survey that he has used to underpin his reflections. I have a market research background and appreciate the way Fernandez has weaved in the many, varied data points and responses, using them to illustrate some great points. The result of that was the feeling that he was taking the data and presenting some good ways to think about how you can get the best from your team and the leadership talent you have.
What landed most with me was a couple of lasting themes: Firstly, the potential of using wider collective intelligence – your team/ the wider company to get a really good view of a situation to make decisions, so many managers feel they need to make decisions direction in isolation.
Secondly, the humility and ability to build on failure to move forward. Of course, some decisions or actions do carry huge risk and time constraints, no decision can be perfect and we may need to learn as we go…
This wisdom makes the book a very worthwhile read.
Published by Lid Publishing