Winning the Talent Shift – Three Steps to Unleashing the New High Performance Workplace
Winning the Talent Shift – Three Steps to Unleashing the New High Performance Workplace
Author: Berta Aldrich
Review by: Jo Twiselton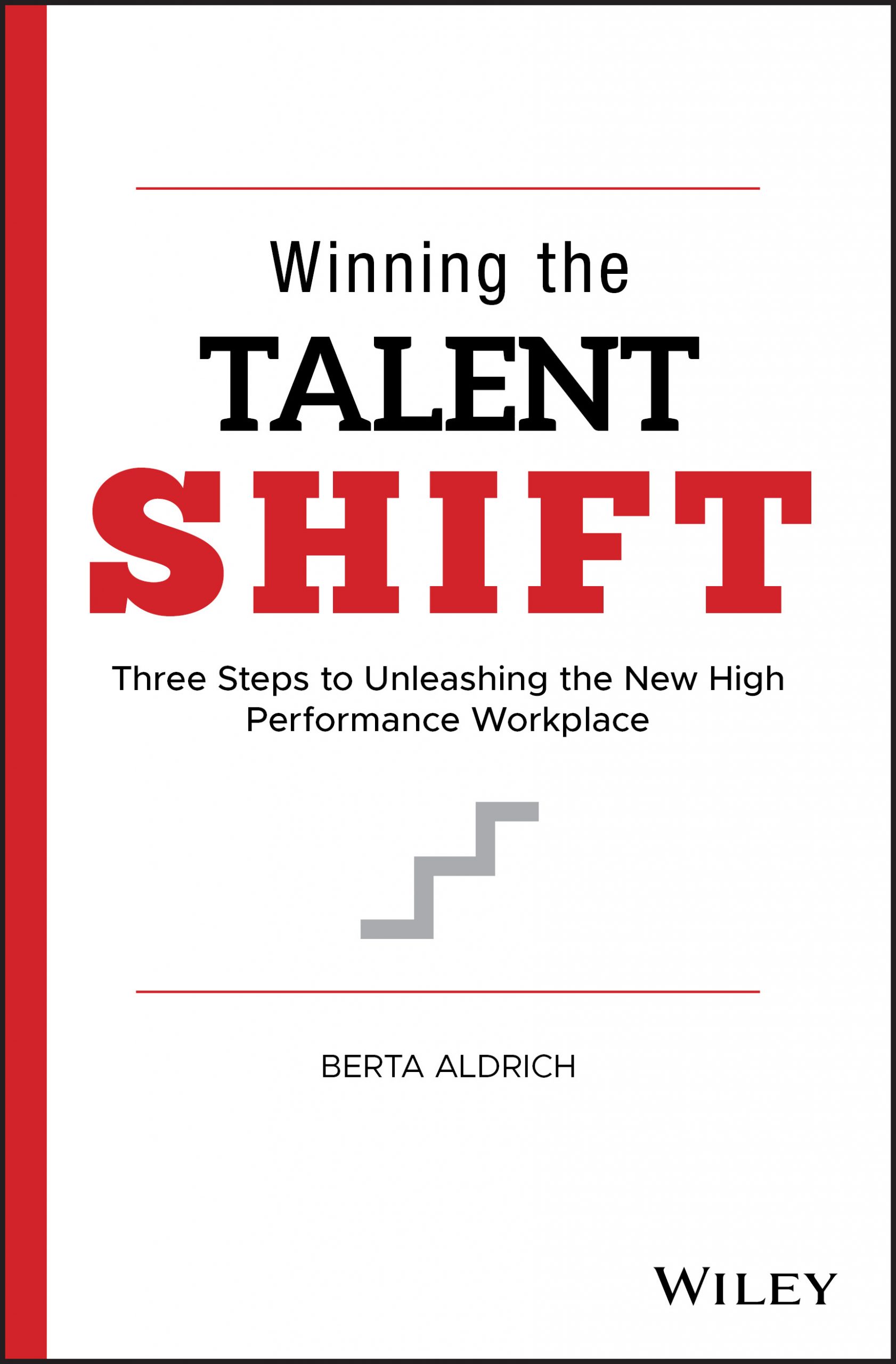 As the author explains in the introduction, this book began as a business book for her to give to her daughter at graduation. However, it rapidly turned into a valuable guide for leaders who are keen to build a high-performing workforce.
Through this relatively short but highly inspirational book, Aldrich explains exactly why organisations are struggling to both recruit and retain talent and how they can reverse this.
The first of the three parts of this book explores why things need to change. Through countless stories (which often feel very familiar and at times, sad and difficult to read) she presents one example after another, highlighting exactly how promising talent – and business opportunities – are repeatedly lost.
It shows exactly why transformational changes are needed at the very top of organisations to make it easier for leaders to emerge – regardless of their gender or ethnicity – if anything is to change and growth is enabled.
"Despite a desire to hire highly qualified men and women, most organisations are not designed to promote, support or identify high performers – especially among women."
In part two, she explores what she calls 'barriers' – inequality, bad bosses (in all manner of forms), bullying and aggression – and how these can be overcome.  Aldrich pinpoints micro-inequities which may be invisible to many, including exclusion, dismissing and talking over – all experienced by most women and undermined high performers in underperforming workplaces.
Again, illustrating her arguments with a wealth of often hard-to-read stories, she makes it very clear what needs to change and provides some practical approaches and techniques for leaders – as well as those impacted by these behaviours – to use to make that change happen.
It's these 'barriers' that must be removed before any progress can be made. To do this, leaders must be brave and redesign their workplaces, to support the recruitment and retention of high performers and so benefit from the real advantages this can bring, including higher employee engagement and lower turnover.
This is not easy – it's a big, demanding change that she suggests is mapped over a five-year period. Aldrich introduces the acronym SHIFT to help remove barriers and make sure the right people are identified and promoted in the talent pipeline; she explores this in the third and final part of the book:
S – Start with balance at the top
H – HR's new role in the high performing company
I – Identify high performers and potentials
F – Focus on a five-year plan
T – track and communicate your success
Politics, silos, power and control – just a few examples of 'old-school' practices that are still very much alive in many organisations, despite the seismic changes we've seen in the business world over the last 30 years, such as technology and the opening up of global markets.
These practices are stifling innovation, creativity and ultimately growth. Workplaces fail to meet the expectations of the people in organisations, and talent moves on. Those leaders bold enough to realise this and reorganise their workplaces to support their people, will be the winners.
This book is a brilliant mix of objective and critical perspectives along with practical approaches that can be employed by those leaders prepared to make the most of this opportunity and those impacted by the status quo.
Aldrich's closing words perfectly sum up the next steps:
"To those of us in the C-suite, and who sit on boards and HR, we are responsible to make this shift happen. Are you ready? Let's do this."
Published by Wiley
Jo Twiselton, Change leadership coach & consultant, founder of Twist Consultants