A Time to Lead: Mastering Your Self . . . So You Can Master Your World
A Time to Lead: Mastering Your Self . . . So You Can Master Your World
Author: Craig Dowden
Review by: Monique Vander Eyken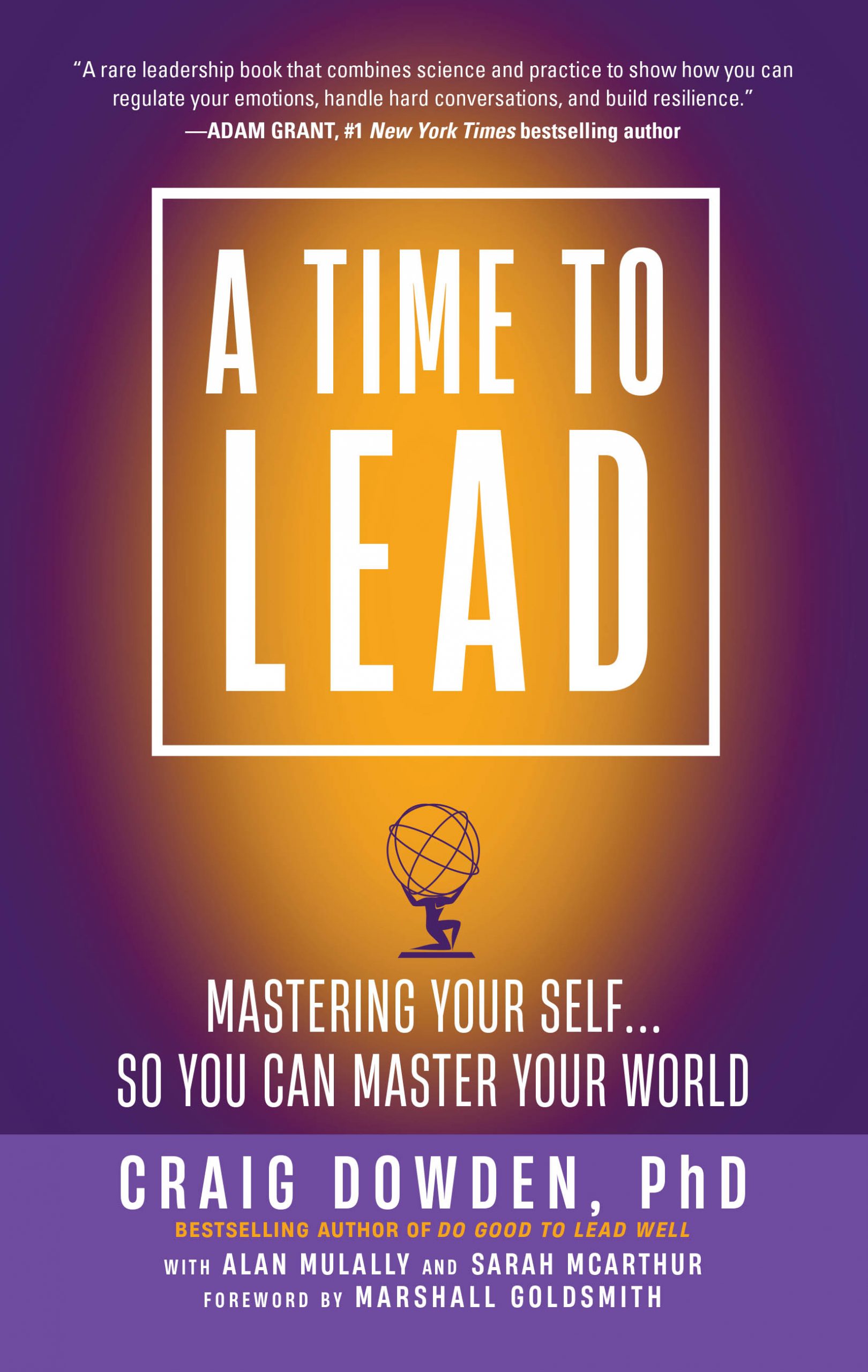 I have met many leaders during my tenure in Corporate HR, some were open to accepting coaching and creating a world class culture but others were simply stuck in their ways and not wanting to move forward with the world as it is today. Craig Dowden really goes through the many phases of a true leader but it all comes down to the "want". It is about respecting and taking care of multiple stakeholders where leaders must think about and share openly what they are doing to protect and enhance the wellbeing of those around them.
Dowden shows the evidence was overwhelming that doing good was not counter to leading well. In fact, it was necessary. To effectively lead we must be aware of and adjust our mindset constantly. To stay steady and remain calm require extraordinary emotional self-awareness and intelligence. Through developing a deeper understanding of our own emotional journey, we are better equipped to support those around us. It's not only learning how to lead but it's also understanding ourselves in a profound and personal way and embrace the realities of our whole person to benefit from the unique talents and perspectives we bring to the world.
Building personal, team, and organizational resilience is a critical competency for any aspiring or current leader. To be successful, it is imperative that we understand where we add the most value. On the best teams, players understand, accept, and fulfill their roles. Being a leader is no different. Dowden reviews many of his personal coaching experiences as well as real-life examples of these strategies in practice led by a world class CEO.
A major stumbling block is that every one of us has blind spots and triggers that get in the way. To realize our potential, we need constructive and honest feedback from the people around us but first we must be willing to accept the feedback and do something with it.
Can you believe some of the top leaders shy away from engaging in difficult conversations. Rather than see difficult conversations as uncomfortable and pointless, they should be viewed as powerful and important opportunities to build stronger relationships and communication with the people you care about most. Dowden reviews ways to deal with this and questions to think about and answer.
Dowden goes on to explain that the products or services may change, but the principle of putting people first and loving them up does not. A critical component of strategy and a consistent theme across working together is that everyone needs to know all the elements of the strategy and the plan to achieve it. It's not the old "need to know" basis, it's share everything with everyone across the board if you want to be successful.
Dowden goes on to explain many different aspects of true authentic leadership including the two mindsets: Fixed or Growth – with a fixed mindset, we can't get off the ground, with a growth mindset, the sky is the limit. Where do you find yourself, especially in today's challenging environments, are you resilient enough to bounce back from challenging events. A primary cause of stress is a perceived lack of control. If we do not know what our strengths are, how could we possibly leverage them.
An authentic leader is about doing good to lead well and making the right choices not just the easy ones. Dowden believed it was time to show you and inspire you to recognize there is a powerful and actionable path forward – if you choose to take it. A truly inspiring book that can take you from a place of today to a place you never thought possible!!
Published by Forefront Books
Monique Vander Eyken, HR Consultant – MVE Consulting