Purpose Ignited: How Inspiring Leaders Unleash Passion and Elevate Cause
Purpose Ignited: How Inspiring Leaders Unleash Passion and Elevate Cause
Author: Alise Cortez PhD
Review by: Perry Timms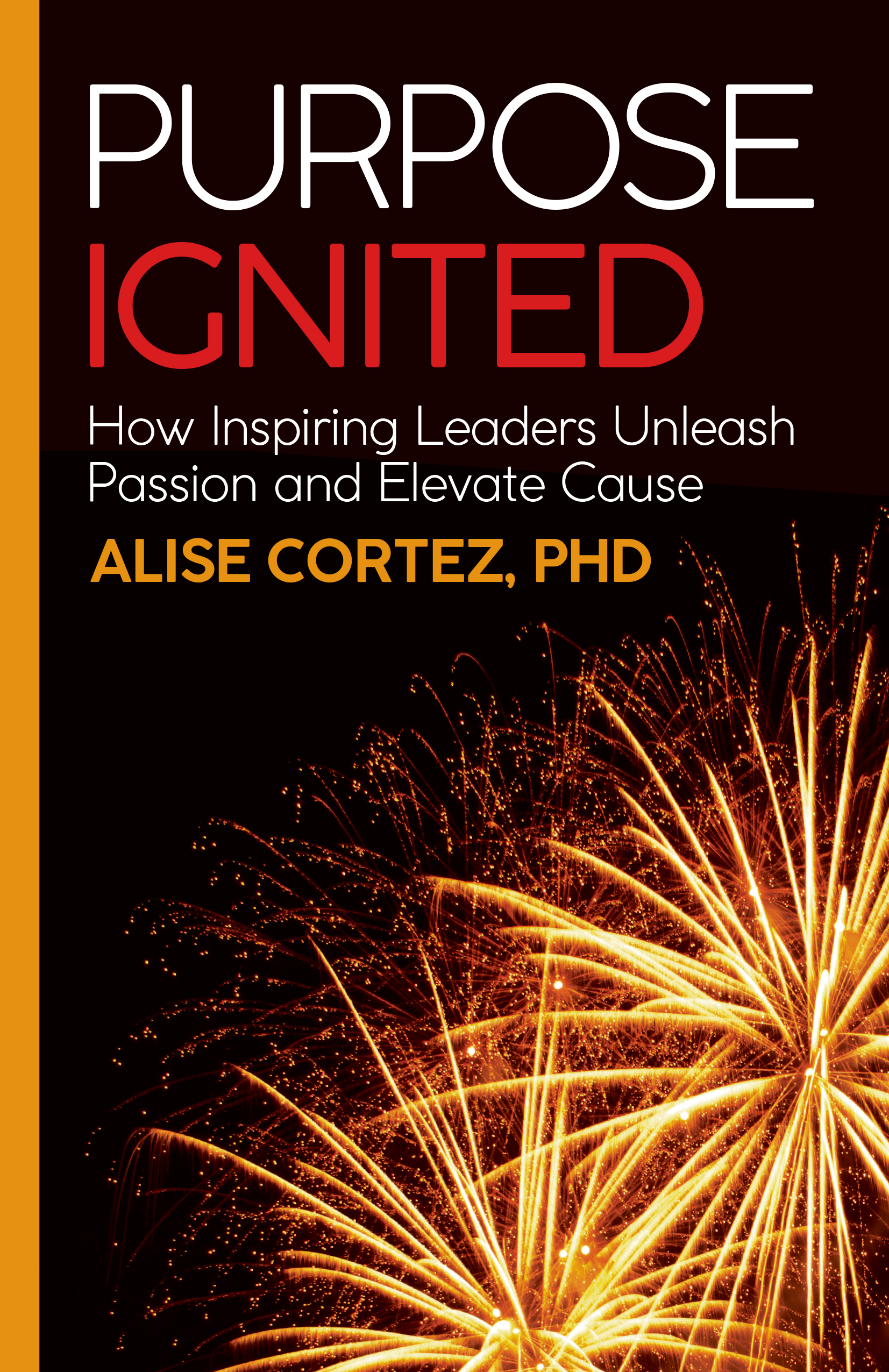 I have an acute interest in purpose-led businesses and organisations. Having found my way into the world of work through the public and non-profit sector, that may be evident in its own right. And yet, over a decade ago I started to find companies who were unexpectedly different in their purpose-led nature. For-profit enterprises that cared about their people enough to throw away all the orthodoxies of the capitalist, shareholder-led pursuit of stock value.
With this came the realisation that there was another way – and making money wasn't the purpose of businesses, it was an outcome. Since then, I think we've all heard and seen more of the examples that enamoured me so much 10 years ago. So when asked to review this book, I wasn't going to pass it over.
How did Dr Cortez's work come across? Would I be just the 'right' person to review such a book; or so impassioned about purpose, it'd take a lot to impress me?
A big reveal then here in two parts for me on reading this:
A big plus – it has all you need about purpose at an individual level in pursuit of being fulfilled in your work.
A little minus – it may not move the dial to create more circumstances where that purpose is an easier path to find.
Alise's authoring style is clear, crisp and reader-friendly. Not overly flowery or academic writing here so that should help anyone who lifts this from the real or virtual shelf and purchases it. Very readable and rapidly absorbed.
I like the end of chapter boxes and reviews. An elegant way to 'activate' what could otherwise become a self-help book with nice words and little action. That's another plus here.
The book starts strongly and that's also a good sign for a book like this. Talk of Frankl and Seligman – whilst perhaps predictable – is framed well here. And the concept of Logotherapy was also intriguing and caused me to search more on this.
The story of Gwen Rich also caught me – such power in the purpose shown in tragic circumstances. I'm also now tuned into Aaron Hurst – who said 'it's statistically impossible to lead a fulfilling life if work is not fulfilling'. Mic-drop moment.
The rest of the book is some personal deep-diving into the world of purpose from that individual perspective. With lots of exercises, thinking, plotting. Like What do you ache to achieve? and What problem do you stand to help solve? Are getting to the heart of what means the most to you.
Meaning comes in as you'd expect and a particularly useful Modes of Engagement table that I can see being really useful to my HR and OD colleagues out there.
I really came alive on this in Chapter 9. And mostly that's because it's talking about things like Conscious Capitalism and the BCorporaton movement (of which my tiny consulting firm has a pending certification application). How companies can stand in the space of purpose over/and profit. People, communities, and mostly the planet. I would have liked more of the book on this and less on the self-inquisition but that's my preference and shouldn't detract others from picking up this title. And referencing one of my most admired practitioners in Zach Mercurio is never a bad thing.
So overall, I'd say this is a worthy addition to the ranks of books that are hitting the zeitgeist of now. Well written by Dr Cortez and overall, a perfectly titled book, for those in need of igniting or even reigniting their purpose.
Published by Practical Inspiration Publishing
Perry Timms, Founder and Chief Energy Officer – People and Transformational HR Ltd, HR Most Influential Thinker 2017, 2018 and 2019