The Purpose Handbook – A beginner's guide to figuring out what you're here to do
The Purpose Handbook – A beginner's guide to figuring out what you're here to do
Author: Eloise Skinner
Review by: Jo Twiselton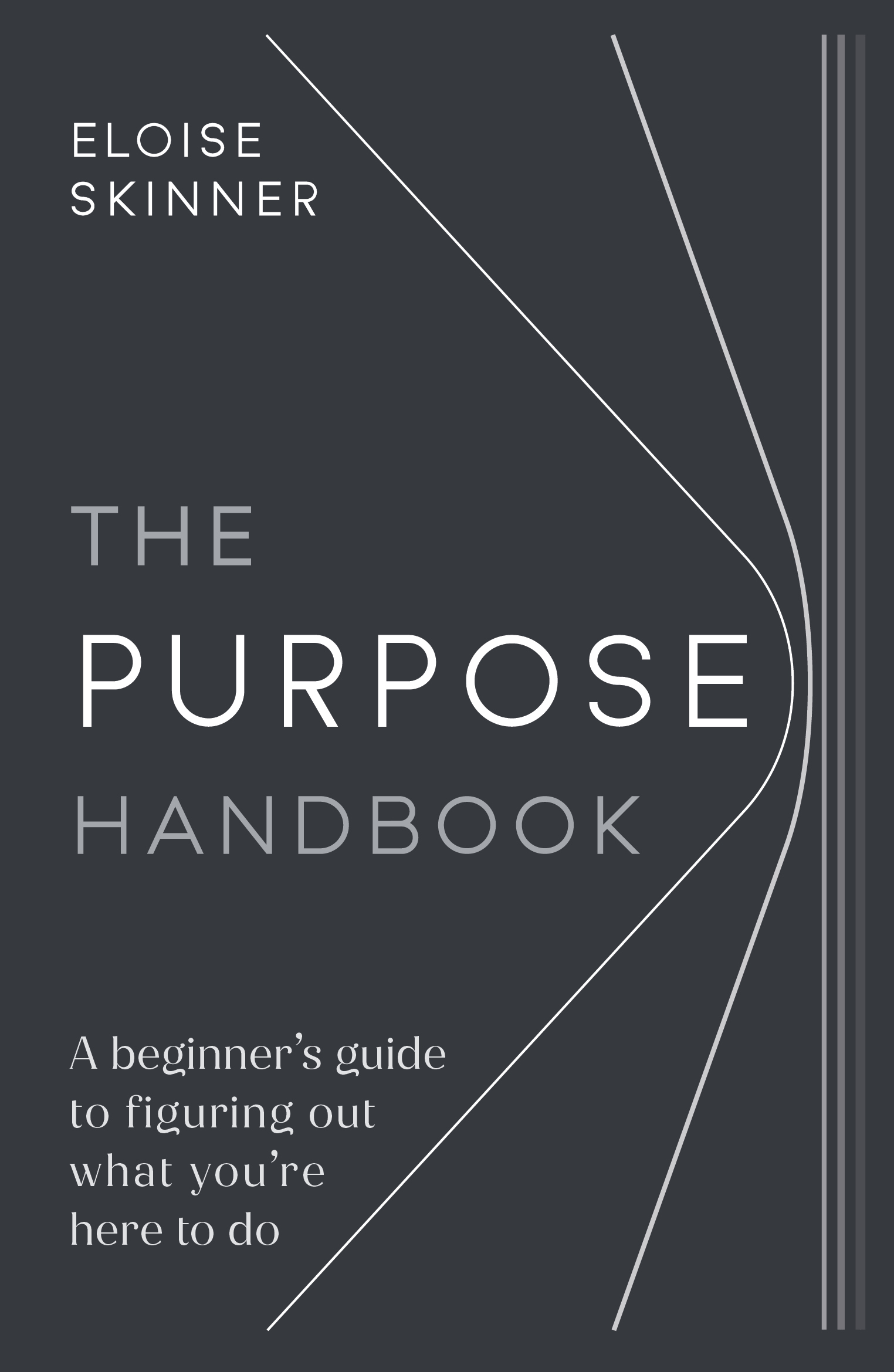 One of the topics that has been discussed widely as a result of the pandemic, is how many people have – and continue to have – a re-evaluation of their lives. Some have made life-changing decisions including moving house from a town or city to the countryside. And others have changed jobs or careers. Mindsets and approaches have changed and with a greater reflection on purpose. Many people are still deliberating.
So, I believe the timing and approach of this book is perfect at this point. Eloise Skinner is the perfect author for this book, having followed this path herself. She studied at Cambridge, trained at Oxford and practiced as a corporate lawyer before doing some deep soul-searching (spending a year training as a monk) before following her passion into psychotherapy.
As the author sets out in the introduction, this book helps to "integrate purpose-finding practices into your current life just as it is, bringing with you everything that you have."  It's exactly that – it's an all-in-one, practical, structured guide, manifesto and manual designed to help you explore and find your own purpose.
Ultimately, as Skinner highlights, it supports the idea that you can design the life you actually want to live, "to be a creator, rather than an observer."
Using the book as a workbook and progressing through each of the exercises in turn gave me the greatest value. From the beginning, Skinner took me through the context of purpose – a detailed exploration of what purpose really is, what it means and how it fits in context with other terms and frameworks like 'mission', 'passion' and grit before getting a brief introduction into reframing. You get a hint of the work to come with a few what appear to be quick, but thought-provoking exercises (but which actually take considerable thought and time).
The manifesto section in Chapter 2 is more scene and context setting, showing how important and deep this work is and emphasising how we can be in control of our lives, including how we respond to setbacks. Skinner asks us to consider aspects like ambition, our search for meaning and practice, setting out what will follow later in the book. She also highlights the importance of noticing when things are changing for ourselves, introducing tools like mindfulness and journaling, which she explores in detail later.
Just a couple of chapters in and I already felt how deep this work is, which the author clearly explains, "Purpose-finding work isn't always comfortable and there may be some aspects of it that are difficult. It's challenging to get to know yourself on an existential level, and many people choose not to go deeper. But the rewards of the work can be immeasurable, long-lasting and transformational." Taking the time to do this work, to consider how we might consciously structure our lives is a privilege and a gift. If the questions she poses feel hard, then that's to be expected.
The hardest work begins in Chapter 3 with eight specific exercises to dip into at random including creating mission statements, our own 'rule of life' (high level principles and values), carrying out your own annual review and creating your own 'ikigai', a framework for organising your thoughts about life.
This exercise-based approach continues in Chapter 4 and here, it moves forward, looking at goals, milestone activities and other tools to help map our future.
I really enjoyed this approach – I didn't feel obliged to 'do' these exercises in any order. I could see how easy it would be to pinpoint activities to start integrating into my lifestyle.
Chapters 5, 6 and 7 build on the clarity achieved so far, moving us forward and giving us greater awareness of what happens in our lives. Some of the exercises in Chapter 5 – for example, time and habit tracking – help us be more intentional and put purpose into practice. Skinner introduces practices like mindfulness and silence and considers the use of words, affirmations and mantras. She asks us to think about our support network – our community – that can help us drive forward with purpose (our 'compass') as well as considering the practicalities of looking after ourselves through movement and sleep among others.
To help and inspire us through the journey she wraps up the book by sharing examples of other purpose-led people along with some frequently asked questions and resources.
The practical approach in this book makes it easier to undertake the deep work that's needed if we are to both define and practice our own purpose. It's packed with thought-provoking ideas – some of which may be familiar but fit really well here – and exercises to make you think.
Throughout, she encourages the reader to take the path that feels most aligned to them – whether that's religious, spiritual or a different way – whatever feels right.
As Skinner mentions, we are 'meaning-seeking animals' – if you're interested in determining your purpose and need ideas to help to put it into practice, then this is definitely the right read for you.
Published by Practical Inspiration Publishing
Jo Twiselton, Change leadership coach & consultant, founder of Twist Consultants