I am an HR
I am an HR
Author: Kevyn Gagné
Review by: Monique Vander Eyken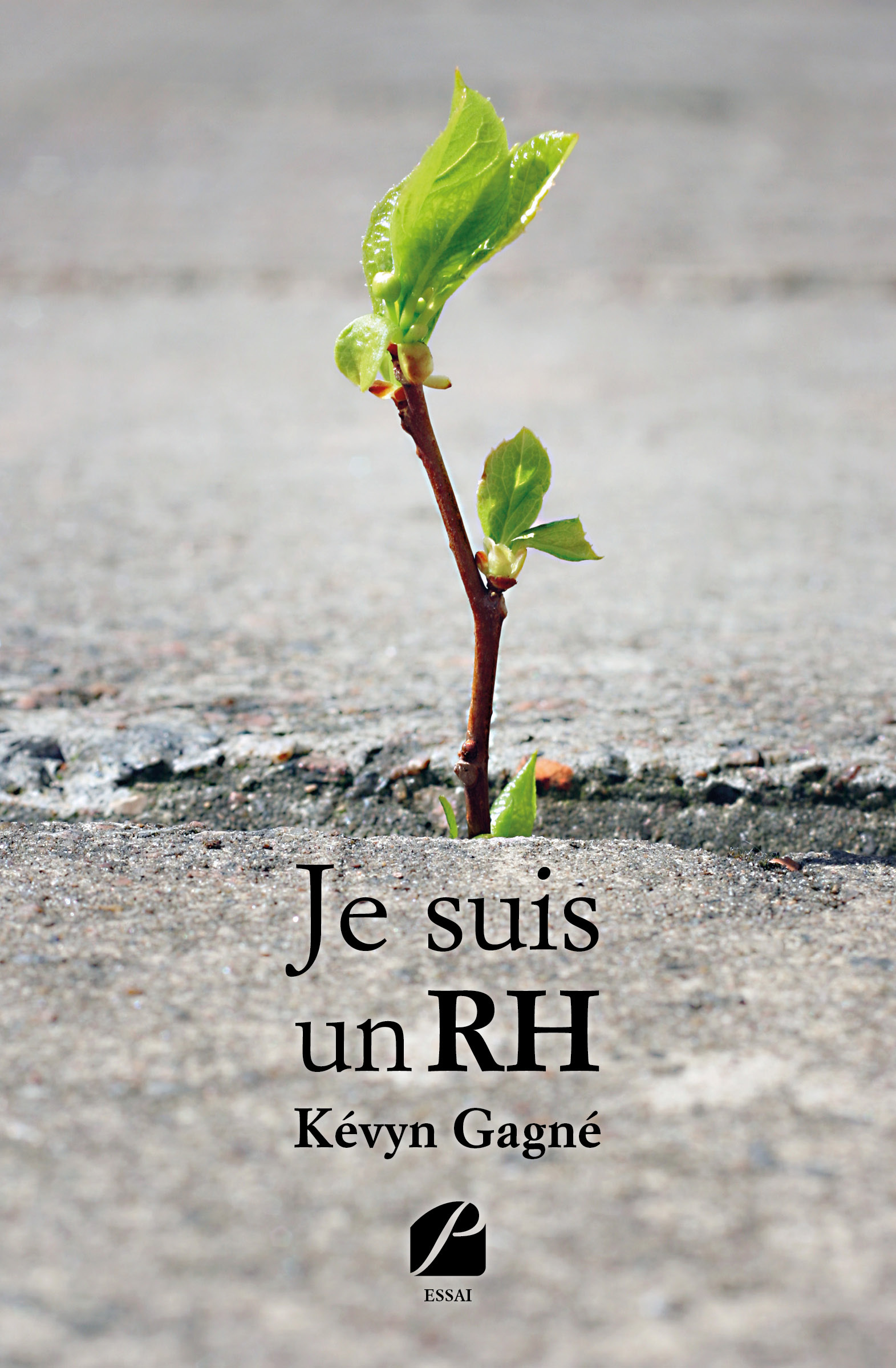 This book is written in French, here is a review in both English and French.
Bad experience with HR, assume all HR are the same, no value just cost. Is that your perception of HR? Let me tell you a lot of companies feel that way and therefore it is up to us (HR Folks) to prove them wrong. A lot of people have no idea what HR does. Kevyn presents a great comparison with selling a house. A person can sell but require the help of experts such as Real Estate Agents and Home Staging. They can get a lot more for their house by using the experts. Often HR reports to the CEO or CFO and are treated like they do not add any value to the organization. It's only until an organization does something wrong and is left with a legal claim that can cost them thousands if not more.
Recruiting in 2020 was compared to the days where you could keep your phone number private to only those you want to have your number. Only front line positions are posted where high level positions are not, it's actually more who you know more than what you know. It's so much truer nowadays than ever.
There are a group of elite HR that are typically chosen for these high level senior positions. It is of Kevyn's opinion that sometimes it may surprise a company when someone enters this group from the outside and outperforms the previous HR and brings those qualities to the table that really benefit the business needs and growth.
Then that leads to your resume and the reason people believe they should lie on their resume. The stats show a high % of people either outright lie or at least stretch the truth. Some get caught and could serve a sentence while others can go years with this lie and never be found out. Then what about those who receives a warning letter and/or a suspension and repeats the same behaviour.
Is it because he willingly did it or did he really not understand what he did wrong? Is it HR's duty to ensure they understand when in their mind they did not do anything wrong. Kevyn's belief in interviews is that for the most part it is a s storytelling where both parties must be professionals and respectful to each other. He believes stories are always exemplified to make it look better than what it really is. Oh, and let's not forget the references, he believes they are a joke. Why do we do them when only references agree to be references when they can say something positive about the candidate.
In Kevyn's own words he doesn't believe he fits the typical HR mold and usually does not like other HR types. When others meet him there is an assumption that he is loud however truth be told he is very calm and discreet.
In most professional positions you can typically predict their role, but only in HR can you reinvent yourself and your role in any organization. I myself have been in several corporate roles in different industries and you really have to remain subjective and not go with the flow. We have always had to prove ourselves more than other roles in the organization. Honesty and integrity are of the utmost importance and that is HR's role in my mind.
I have always believed a person needs to be challenged to really develop and grow. I felt this is true especially in HR as it feels like every day of putting out fires. There will always be those employees that challenges status quo and forces you out of your comfort zone. For this, Kevyn believes this is what a true HR representative is. Kevyn is great at analyzing and making comparison for example a cup of coffee can be worth $2 or $6, it all depends where you go and what you are willing to spend. Even when coffee is free, some people complain instead of doing something about it. It's a matter of choice.
Thinking out of the box and being up front and honest is the message behind this book. You need to open your mind and be willing to read through and really think of the way of the world today.
Je suis un RH par Kevyn Gagné
Mauvaise expérience avec les RH, supposons que toutes les RH sont les mêmes, aucune valeur, seulement ajoute au coût de lo'organisation. Est-ce votre perception des RH? Laissez-moi vous dire que beaucoup d'entreprises pensent de cette façon et c'est donc à nous (les RH) de leur prouver le contraire.
Beaucoup de gens n'ont aucune idée de ce que fait les RH. Kevyn présente une excellente comparaison avec la vente d'une maison. Une personne peut vendre mais nécessite l'aide d'experts tels que les agents immobiliers et le "Home Staging". Ils peuvent obtenir beaucoup plus pour leur maison en faisant appel à des experts. Souvent, les RH relèvent du principal directeur général ou du directeur financier et sont traitées comme si elles n'ajoutaient aucune valeur à l'organisation. Ce n'est que jusqu'à ce qu'une organisation fasse quelque chose de mal et se retrouve avec une réclamation légale qui peut leur coûter des milliers, et plus qu'ils réalisent l'avantage d'avoir des RH.
Le recrutement en 2020 a été comparé à l'époque où vous pouviez garder votre numéro de téléphone privé uniquement pour ceux à qui vous souhaitiez avoir votre numéro. Seuls les postes de première ligne sont affichés là où les postes de haut niveau ne le sont pas, c'est en fait plus qui vous connaissez plus que ce que vous savez. C'est tellement plus vrai de nos jours que jamais.
Il existe un groupe de RH d'élite qui sont généralement choisis pour ces postes de haut niveau. De l'avis de Kevyn, cela peut parfois surprendre une entreprise lorsque quelqu'un entre dans ce groupe de l'extérieur et surpasse le précédent RH et apporte ces qualités qui profitent vraiment aux besoins et à la croissance de l'entreprise.
Ensuite, cela mène à votre CV et à la raison pour laquelle les gens pensent qu'ils devraient mentir sur leur CV. Les statistiques montrent qu'un pourcentage élevé de personnes mentent carrément ou au moins déforment la vérité. Certains se font prendre et pourraient payer pour mentir tandis que d'autres peuvent passer des années avec ce mensonge et ne jamais être découverts. Alors qu'arrive-t-il à ceux qui reçoivent une lettre d'avertissement et/ou une suspension et répètent le même comportement.
Est-ce parce qu'il l'a fait volontairement ou n'a-t-il vraiment pas compris ce qu'il a fait de mal? Est-il du devoir des RH de s'assurer qu'ils comprennent quand, dans leur esprit, ils n'ont rien fait de mal. La croyance de Kevyn dans les entrevues est que, pour la plupart, il s'agit d'une narration où les deux parties doivent être professionnelles et respectueuses l'une de l'autre. Il pense que les histoires sont toujours illustrées pour qu'elles paraissent mieux que ce qu'elles sont réels. Oh, et n'oublions pas les références, il pense que c'est une blague. Pourquoi les faisons-nous alors que seules les références acceptent d'être des références alors qu'elles peuvent dire quelque chose de positif sur le candidat.
Selon les propres mots de Kevyn, il ne pense pas qu'il correspond au moule RH typique et n'aime généralement pas les autres types de RH. Lorsque les personnes le rencontrent, on suppose qu'il est bruyant, mais à vrai dire, il est très calme et discret.
Dans la plupart des postes professionnels, vous pouvez généralement prédire leur rôle, mais ce n'est qu'en RH que vous pouvez vous réinventer et réinventer votre rôle dans n'importe quelle organisation. J'ai moi-même occupé plusieurs postes en entreprise dans différentes industries et il faut vraiment rester subjectif et ne pas suivre le courant. Nous avons toujours dû faire nos preuves plus que d'autres rôles dans l'organisation. L'honnêteté et l'intégrité sont de la plus haute importance et c'est le rôle des RH dans mon esprit.
J'ai toujours cru qu'une personne doit être mise au défi pour vraiment se développer et grandir. J'ai senti que c'était vrai, surtout dans les RH, car c'est chaque jour qu'on doit éteindre les feux. Il y aura toujours des employés qui remettent en question le statu quo et vous obligent à sortir de votre zone de confort. Pour cela, Kevyn pense que c'est un véritable représentant des RH. Kevyn est excellent pour analyser et faire des comparaisons, par exemple une tasse de café peut valoir 2 $ ou 6 $, tout dépend de l'endroit où vous allez et de ce que vous êtes prêt à dépenser. Même lorsque le café est gratuit, certaines personnes se plaignent au lieu de faire quelque chose. C'est une question de choix.
Sortir des sentiers battus et être franc et honnête est le message derrière ce livre. Vous devez ouvrir votre esprit et être prêt à lire et à vraiment réfléchir à la façon dont le monde est aujourd'hui.
Monique Vander Eyken, HR Consultant – MVE Consulting