The Golden Thread: How consistent culture creates purposeful people and high performance
The Golden Thread: How consistent culture creates purposeful people and high performance
Author: Leanne Hamley
Review by: By Lucinda Carney CPsychol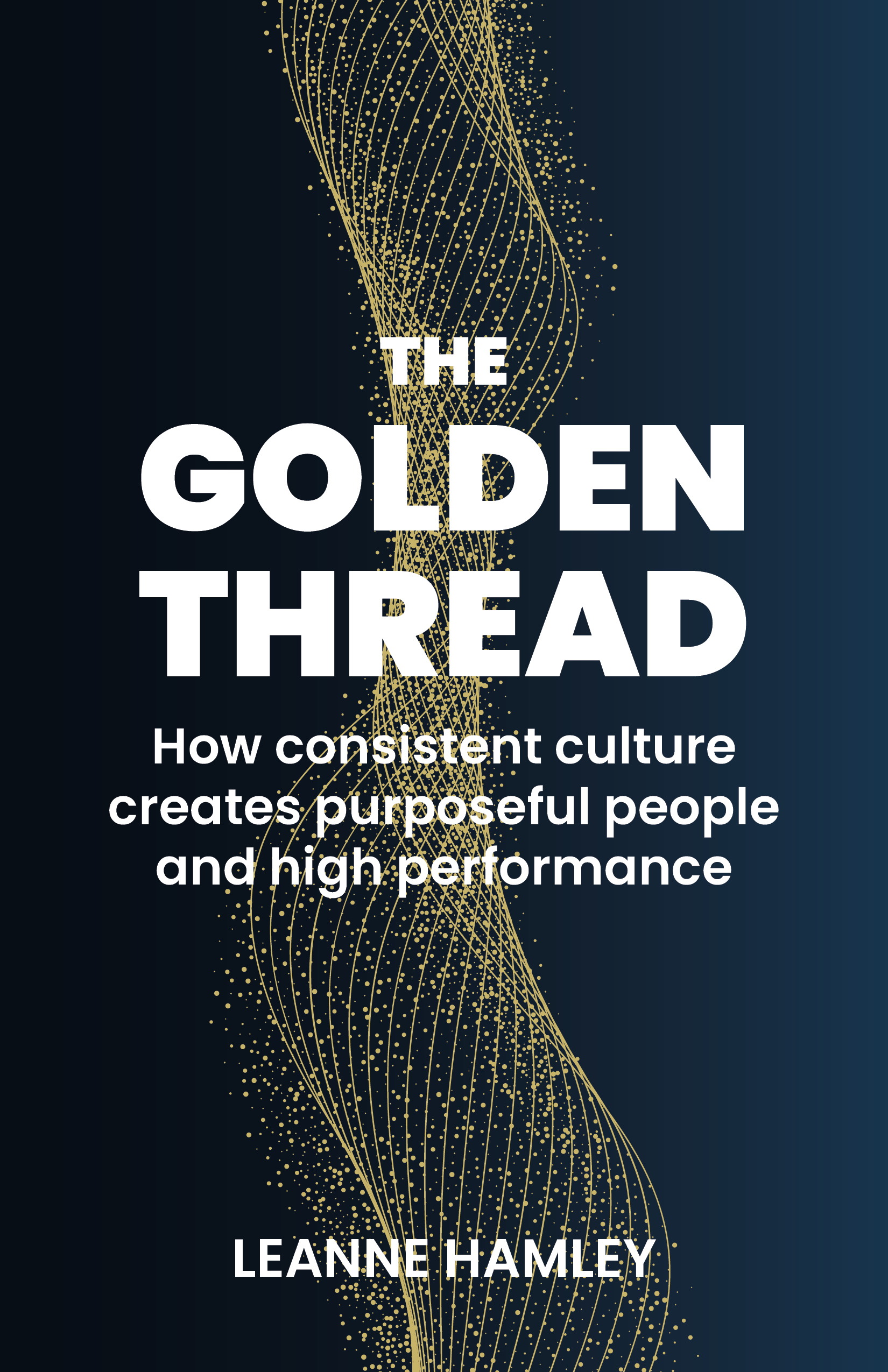 I was really pleased to get the opportunity to review The Golden Thread as culture is a topic that I find fascinating and have written about myself. Essentially this is a book about culture, strategy and organisational values. It is bang up to date and highlights how the true nature of many cultures has come to light during the coronavirus pandemic.
Having worked with a number of fast-growing businesses myself recently who could be considered to be leaving their culture to chance, I particularly resonated with the idea that 'culture unless consciously defined is anchored into the unspoken actions, behaviours and mindset of those employed' and 'What is not challenged becomes an acceptable form of culture'. In other words, wake up leaders everywhere, doing nothing is leaving the culture of your organisation to chance.
The book then goes through a range of topics that can be used to diagnose and define culture from data gathering to culture board's statement and competency frameworks. I loved the idea of culture on a page and would have valued an image to explain more about the concept of the cultural wheel.
The author doesn't use the term culture change as she believes this suggests that culture is a destination, preferring to see it more as evolution rather than revolution. The HR background of the author shows through in the second half of the book as she goes on to illustrate how culture shows itself during recruitment, induction and development and how this can be harnessed positively. Finally, the book concludes full circle by emphasising the importance of stress testing a culture.
The golden thread is informative and easy to read while also presenting compelling reasons as to why every business should be intentional about their culture creation and providing tools and tips to do this.
Lucinda Carney, Host HRUprising Podcast. CEO Actus Software and author of 'How to be a Change Superhero'