The Future Leader: 9 Skills and Mindsets to Succeed in the Next Decade
The Future Leader: 9 Skills and Mindsets to Succeed in the Next Decade
Author: Jacob Morgan
Review by: Graham White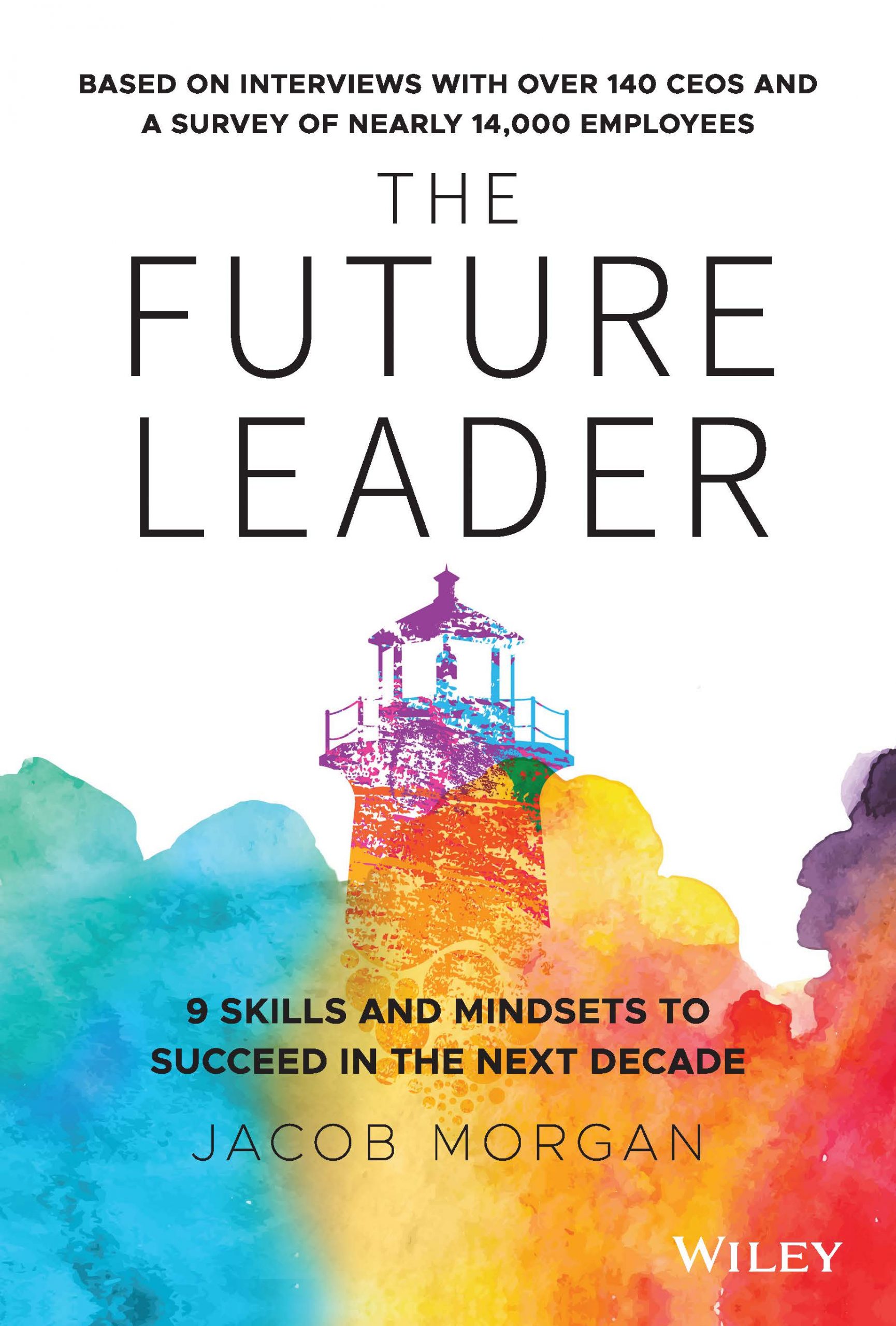 The third decade of this century was always destined to present real and impactful changes in the preconceptions of what the workers of the world were looking for in their leaders. Technology, AI and extensive "online" living was already influencing our four key drivers of wellbeing: physical/mental health, social interaction, and quality of working life. Into this environment came the COVID-19 pandemic which has accelerated our rapidly increasing digital disruption and now more than ever we are looking for leaders equipped and able to take us into a new world where we have never been before. However therein lies the problem, as the business sections of most online and high street book shops are abundantly stocked with plenty of advice and guidance around what current leadership looks like and what today's good leaders have been doing the very same repositories are virtually silent on advice and guidance on the future needs and expectations we have for these very same leaders over the next decade. As we look at the long-term effect this tumultuous start to the 2020's has brought us and its enormous impact on our social and economic wellbeing we need to know how to spot, develop and engage with the future leaders that we will need to help businesses and organisations successfully navigate themselves through the next ten years.
So, it is such a timely opportunity for me to have the opportunity to review Jacob Morgan's new book "The Future Leader." As a trained futurist and leadership authority Jacob Morgan presents us with a comprehensive perspective on the right mindsets and skills that will be needed by many to be able to lead effectively in the next ten years and beyond? Taking a cohort of some of the world's leading CEO's the writer has approached this challenging commission in a very comprehensive yet precise manner by seeking opinion from almost every corner of the world. From Turkey to the USA and from Ireland to Australia. CEOs from companies as varied as Mastercard, Oracle Best Buy and Koc Holdings have responded to a structured set of questions and the data has been collated and analysed producing a pandora's box of insight and direction about the future of work. These Leaders of seven million workers covering thirty-five industries in over twenty countries poured out their knowledge, experience, and foresight as they each answered the same twelve challenging questions. Backing this up fourteen thousand LinkedIn users completed a similar online survey and from the professional ranks of academics, researchers, and Business Coaches a number added their views and perspectives to this mega data source.
Whether intentional or not the writer has produced a paradox in that the book is a powerhouse of informed analysis whilst also a gripping read that takes you into the minds of so many of todays inspired leaders like a modern-day thriller. The live quotes and direct comments flow throughout the book gradually revealing a wonderful picture of future leadership which Morgan reminds us in future will be "a team sport." In an engaging style the book also has a pragmatic structure divided into five parts that each carries its own justification with the depth of content and information held within. By example, the use of lighthouse graphics to forewarn of a live CEO quote came as a double-edged sword for me as a reader as I saw them ahead and desperately want to skip ahead to read them yet knew I needed to keep on tract and follow the thinking and be in the right mindset for each new and engaging point. In similar fashion the author has captured within the publication a range of diagrams, graphs, and data sheets that more than adequately support the detailed data and opinion. Using a range of data presentation styles each graphic figure appears at just the right time to nail home the point you are reading and leaves you with a defined picture that you will retain and return to as needed.
It is not my style to reveal too much of the treasure trove of information any book I am reviewing holds within its pages however, I can assure you that if you take a few moments to read the introduction you will not be able to put the book down until you finish it and only then, like me, you will put the book aside so you can go to FutureLeaderSurvey.com to undertake the free assessment that will evaluate you on the skills and mindsets outlined in the book.
Of the twenty-three chapters of this thrilling read it is not easy to pick out any one or two for special mention however chapter eight which is ironically one of the shorter chapters had the most impact on me. In "Morality, Ethics & Transparency" Morgan has taken us beyond the comfortable zone of believing morality and ethics are inseparable twins to a point where you are challenged in an ethics versus morals debate that brings you to a realisation that whilst its unfortunately possible to do one without the other the consequences are concerning. Like many other chapters this one ends with a section on "Implications for leaders" where you have a concise summary of essential actions which in this case reminds you that you can never "over-communicate" the importance of being ethical and moral in equal measure.
With references to a range of people as varied as the early navigators of the world to modern day athletes like Wayne Gretzky we are kept on our toes as readers, and this reaches a whole new height when we are about two thirds into the book and are introduced to the potential of learning from Yoda and Obi Wan. For many leaders, these obscure and abstract aspects of business writing that seem to wander into the realms of fantasy can sometimes be a turn off and leave readers wondering at the relevance of their inclusion. However, in this case Jacob Morgan has very carefully used a little bit of fantasy to ensure we embrace the aspects of emotional intelligence that so many developing leaders fail to engage with. So don't be looking for too many Star Wars quotes nor too many Star Maker quotes because despite the reference to a fantasy character this section is another bold reminder of the importance of self-awareness as a hard skill tool needed by every future leader.
In any good book review, you would want to include strengths and weaknesses of the publication. In this case I can say only that this book holds convincing arguments on every aspect of its content. It is a wonderful source of motivation for current leaders, a tremendous source document for those aspiring to leadership and a worthy read for anyone who wants to assess their organisation and determine is it fit for purpose for this next decade. Without equivocation I can recommend this book and urge anyone seeking a real insight into what the future holds for their organisation to get this book and get it read and shared with as many others within their organisation who are like minded.
As a final thought I leave words from Morgan's concluding chapter.
"Leadership used to be a rank or title that was bestowed upon someone, and its still the approach that many of us are used to. For the future leader this will be something they must earn……."
Published by Wiley
Graham White, Retired HR Director