The Ethical Leader – Why Doing the Right Thing Can Be the Key to Competitive Advantage
The Ethical Leader – Why Doing the Right Thing Can Be the Key to Competitive Advantage
Author: Morgen Witzel
Review by: Madeleine Field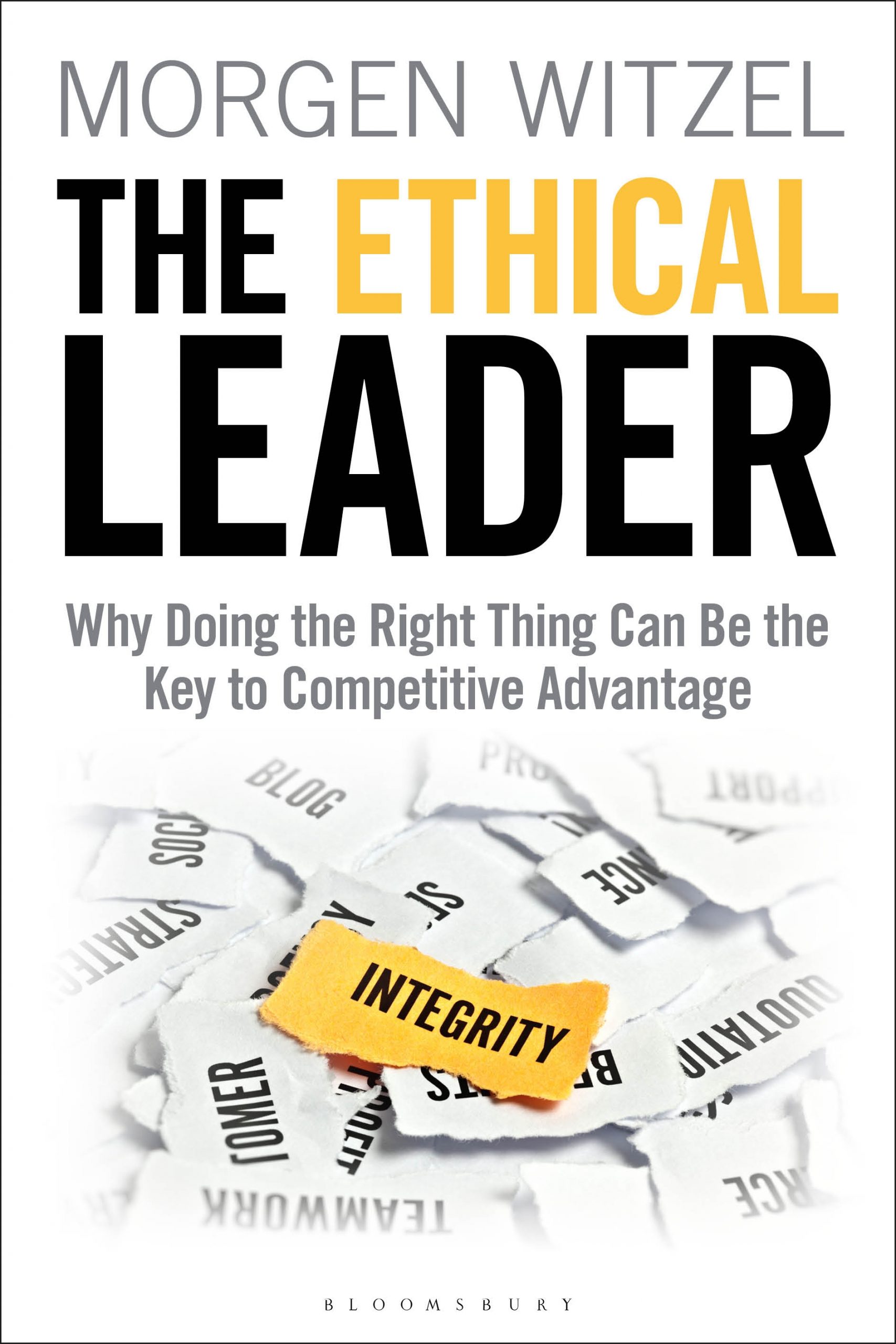 Ethical behaviour and business, are they compatible and can they work together? The Ethical Leader seeks to show how the key to an enduring and successful business is doing the right thing.
Morgan Witzel uses his extensive academic experience, combined with thorough research into some of today's best known businesses, to take us through authentic ethical leadership and how it is key to the value proposition and survival of a company.
No in-depth prior knowledge of the history of ethics is assumed. A solid explanation of the different theories gives a background to sometimes complex decisions that
business leaders make and the moral responsibility that sit behind their choices. Turning these ethical decisions into a competitive advantage is shown throughout the examples along with the consequences of ethical failure in business. From the collapse of Weinstein Company to the success of John Lewis, the ethical position of the people at the top of these companies inevitably lead to the different outcomes that affect both employees and customers. Reputations have to be earned but are easily destroyed by the actions of their leaders.
The examples that richly illustrate the Ethical Value Chain are of international companies so that cultural differences are woven into the narrative, underlying the universal aspect of ethics. The question at the beginning and the end of the book is whether making money is ethical in of itself. Having looked from the perspective of different stakeholders, employees, society, community, shareholders, investors, customers, The Ethical Leader gives us a rich and detailed view of how a successful business can be of benefit to all these different groups by ensuring the commercial viability that a profitable company needs to succeed. If 'doing the right thing' is judged by how we behave when no one is looking, then business needs ethical leaders to show the same values in their decisions. The reader can test themselves with the Ethical Dilemmas for Practice in the ultimate appendix, giving insight into the complexity of making ethical decisions in commercial situations.
Madeleine Field – Head of Diversity and Inclusion at FDM Group