The Disruption Game Plan – New rules for connecting thinking on innovation and risk
The Disruption Game Plan – New rules for connecting thinking on innovation and risk
Author: Ruth Murray-Webster and Eleanor Winton
Review by: Jo Twiselton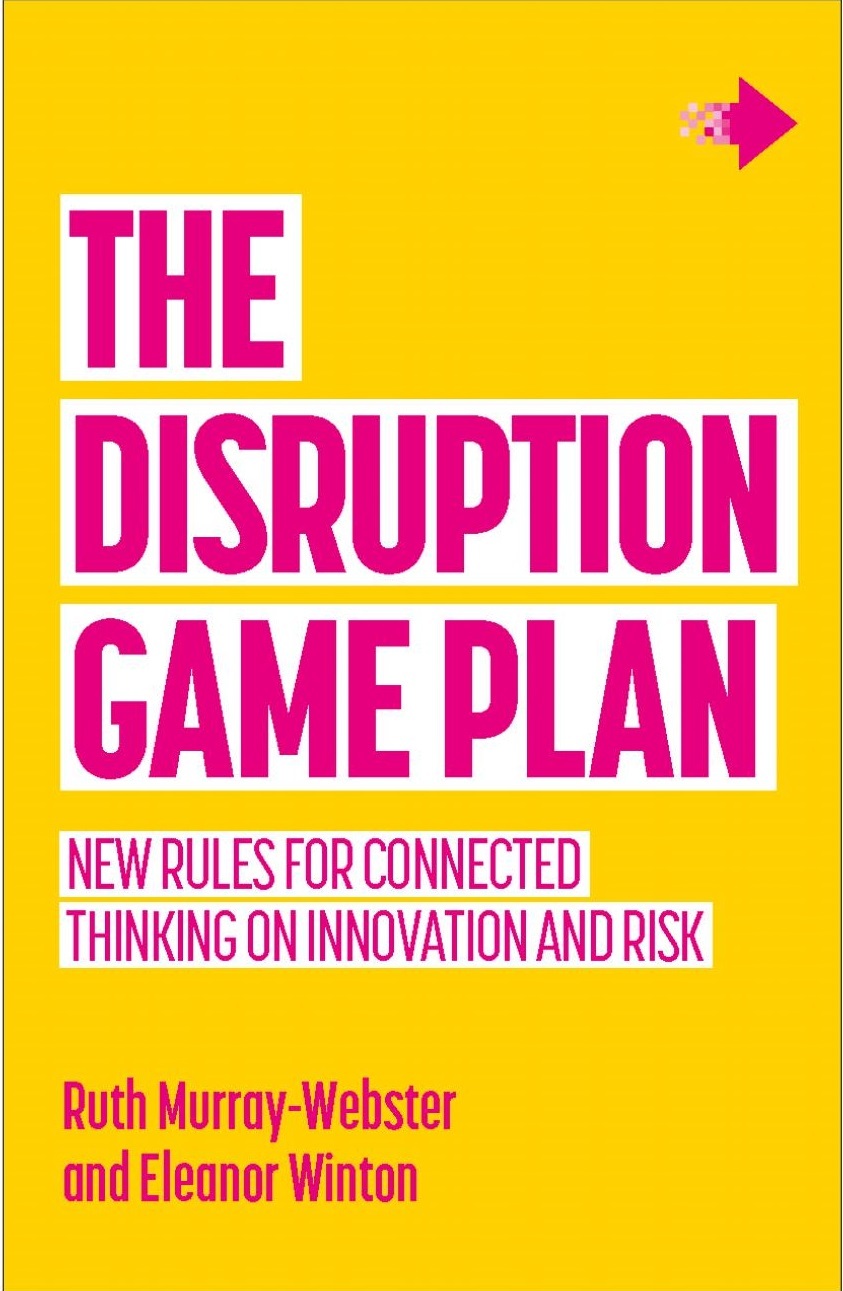 One of the many learnings from the last eighteen months has been the threat and opportunity that disruption can present; we've all seen organisations that have both thrived and floundered.
In this very practical book, consultants and experts Ruth Murray-Webster and Eleanor Winton, bring together their expertise in risk, organisation change, disruption and innovation, to connect the thinking on innovation and risk. They offer an easy-to-implement framework designed to help leaders and organisations successfully shift their thinking and action around disruption.
Before outlining the four elements of the framework, they set the scene in part I, the 'Call to Action', where they explore why we need a game plan right now, particularly with the increased focus on the 'triple bottom line' – "where business is called to make a positive contribution financially, morally and ecologically to the economy, society and the sustainability of the natural world as a whole". This is driving big disruption to the 'profit at all costs' view of the world. They also consider the priorities for change, including reforming outdated perceptions of leadership as well as addressing organisation design that encourages siloed thinking.
In this section, they also outline the conditions for success – the elements and potential barriers we need to consider as we build and sustain a Disruption Game Plan. This is a very valuable summary, which draws on approaches from risk psychology and behavioural economics such as emotional responses and subconscious mental short-cuts.
With these foundations in place, they then move to the four-step framework, kicking off with step 1 – Stimulate and Motivate. This is the stage where you're considering the art of the possible for your business, without judging whether you'll choose to implement any of the ideas. They encourage using a design mindset that provokes curiosity and creativity to challenge ways of thinking. To progress, you'll need to stimulate as well as motivate which means introducing any new information and asking provocative questions to challenge assumptions, create debate and help move to action.
From here, we move to step 2, Facilitate Debate which is all about exploration. In this section, the authors outline how to make sure that all viewpoints and options are considered within your overall organisational context before taking any actions (we love going straight to implementation). To do this, they recommend looking at the organisation's value chain and then developing this into more of a value circle – increasingly important as we move towards a circular economy. As with every chapter in the book, they show how others have achieved this, by including a range of story examples.
They also ask us to consider the organisation's appetite for risk-taking as well as creating the vision of the future state – importantly, making sure there is alignment across teams – in this section of the Plan. At this stage, we should have 'promising candidates' to take forward to the next stage.
The next step, Innovate and Mitigate, is where decision-making comes in. The 'promising candidates' that you're bringing forward need to address both aspects of Innovation and Mitigation to move forward. Joining together thinking around innovation and risk, rather than seeing these as very separate elements, is key at this point and is one of the underpinning objectives of the book.
This chapter helps to explore: the mindset needed for innovating and mitigating both strategically and tactically, as it's likely to be a new approach for many; prioritising from the list of promising candidates (supported by a comprehensive, step-by-step approach) and dealing with barriers to change.
By the end of this third stage, we will have developed our Disruption Game Plan – but we're not done just yet. We now move to Update and Anticipate, where we continuously adapt to take account of the fast-moving external context we're all operating in.
Curiosity is the driving mindset in this stage of the Plan, which is repeated throughout this chapter, stressing its importance. Continually monitoring the projects we've invested in as well as scanning the external environment and integrating the Game Plan into the organisation's core management (as part of the wider 'ecosystem'), will be key to keeping it fresh. And it begins again – that's the full circle of the plan.
This is a small but impactful read, taking the challenges of driving innovation and managing risk and considering them through the same lens – radical thinking for many organisations.
This is a powerful book – do not underestimate how much it will challenge the strategic thinking you might have on disruption, innovation and risk which can make it feel hard at first. But like most approaches that will lead to useful and tangible change, if you stick with it, you will reap the benefits. It's packed with practical and detailed guidance and stories, illustrating how to make the Game Plan work for you and your organisation.
It's worth adding that there's much more outside the book. The authors offer additional, free content on their website, with videos summarising the Game Plan and training for organisations to develop their own Plans.
Most importantly, this book will show you how to develop new mindsets and different ways of thinking as we face increasing amounts of disruption.
Published by Practical Inspiration Publishing
Jo Twiselton, Change leadership coach & consultant, founder of Twist Consultants