Data-Driven DEI: The Tools and Metrics You Need to Measure, Analyze, and Improve Diversity, Equity, and Inclusion
Data-Driven DEI: The Tools and Metrics You Need to Measure, Analyze, and Improve Diversity, Equity, and Inclusion
Author: Randal Pinkett
Review by: Adele Swan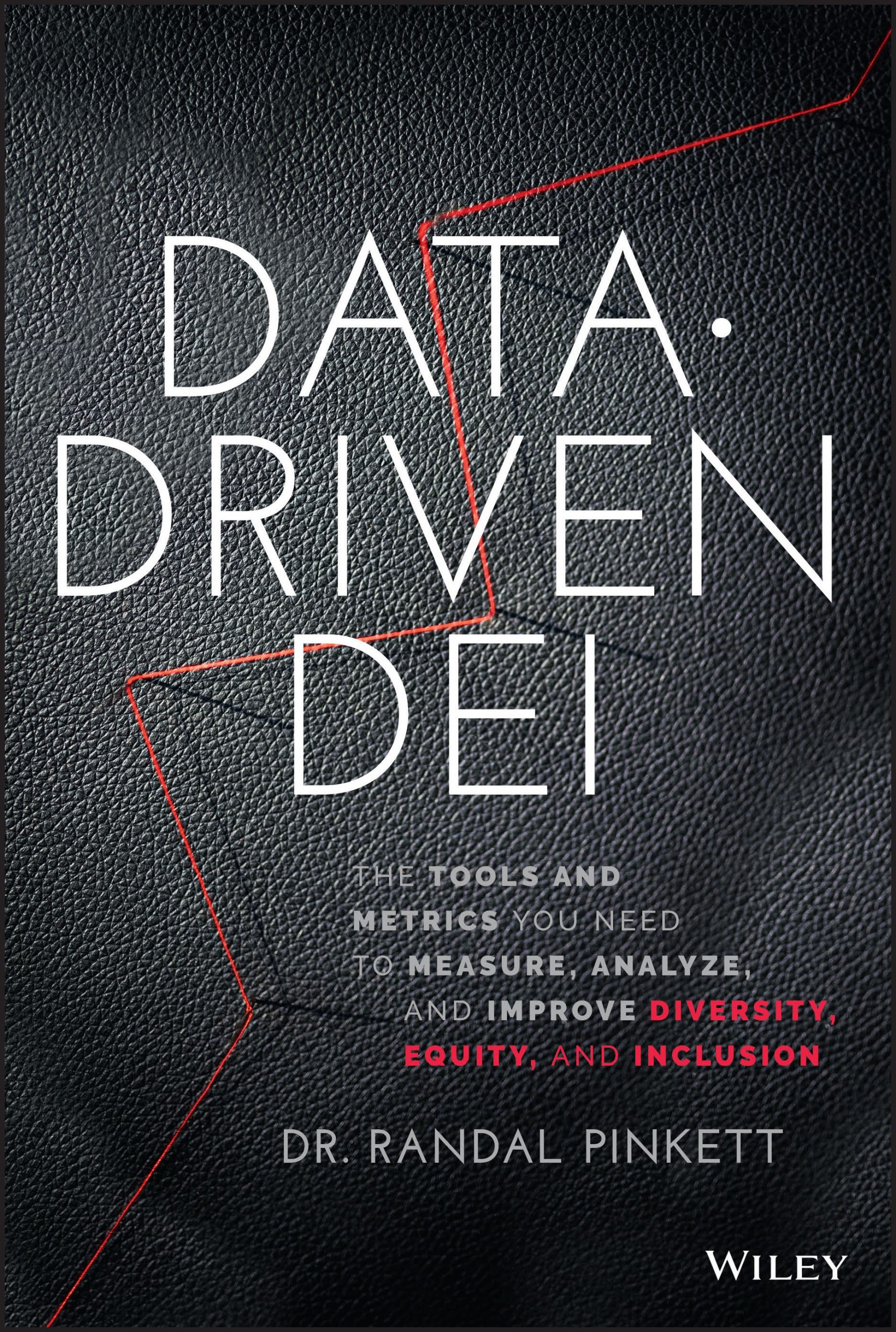 As is promised, on the cover, this book gives the reader the tools and metrics needed to measure, analyse and improve diversity, equity and inclusion (DE&I). More an instructional manual/reference book than a book you would necessarily read from cover to cover in one sitting, the book is packed with references, guidance and helpful tips which I will come back to again and again.
The author of this book, Dr Randall Pinkett, has impressive credentials having spent the last three decades as a DEI speaker, author, trainer, facilitator and commentator and he draws on both academic research and also his own experience of working with organisations to help them to become more diverse, equitable and inclusive.
At the start of the book, Dr Pinkett sets out the case for DE&I on several levels – societal, organisational and personal.
From an organisational stand point, there is a burning case for DE&I – a number of studies have shown that a diverse and inclusive organisation can attract a broader range of talent and is more likely to have increased employee trust, engagement and retention which can lead to stronger business performance.  Customers want to see themselves represented in the companies they buy from and studies by McKinsey that show that companies that embrace DE&I on their leadership teams outperform their competition financially by as much as 36%.
And finally on a personal level, having more diverse connections enhances personal growth increases diversity of thought and reduces biases and stereotypes. And if you needed more reasons to embrace diversity, Pinkett points to a study carried out by the Univiersity of Michigan in 2018 which showed that- "individuals with more diverse relationships had a lower risk of mortality and experienced less cognitive and physical decline."
Having set out the case for DE&I the majority of the book is then about equipping us to improve this on two levels – at a personal level and at an organisational level. This advice is structured around a five step circular model:
Inventory – performance an assessment and seek understanding
Imperatives – determine priorities
Insights – identify what works
Initiative- undertake action
Impact – Evaluate results.
Before doing all of the above, however, Pinkett recommends undertaking some self-reflection and introspection to help identify the incentives or motivations for an individual and an organisation to embrace DE&I – otherwise known as "the why."
Moving onto step 1, Pinkett encourages us to assess our own personal starting point in terms of both preferences and competences and the book provides an extensive list an individual could use to assess this for themselves.
When assessing an organisation, or carrying out a DE&I inventory, Pinkett suggests look across the dimensions of people, practices, policies and performance and also provides helpful information and guidance on where to focus on, based on your own organisational imperatives. Once again, the book recommends a range of pre-existing tools which you can use to quantitatively assess your organisation but also makes some helpful suggestions on developing your own surveys, if that is what you wish to do. To complement the qualitative date, Pinkett suggests you could also run focus groups:  "While the quantitative data is effective in understanding what people think/feel about a DEI topic, qualitative data is helpful  in understanding why people think/feel a certain way about a topic, such as their experiences or personal observations and feelings of inclusion and belonging (or exclusion and marginalisation.)"
Another part of carrying out an inventory is reviewing your HR policies and procedures across a range of topics including recruitment, L&D, promotions, benefits and leave policies. This will help identify what already works but also will help identify barriers and ways in which these can be addressed. Another helpful way to assess your organisation is by benchmarking it externally, either against other organisations or against a tool such as the Global Diversity, Equity and Inclusion benchmarks: Standards for Organisations Around the World, which is published by the Centre for Global Inclusion.
Having completed step 1, the next step is to set objectives and goals and again, these can be at a personal and organisational level and Pinkett urges us to be bold: "shoot for the stars not the mountain top."
At personal level, the author suggests having 2-3 objectives potentially linked to DE&I e.g appreciate differences and increase awareness (diversity); navigate and bridge differences (inclusion) and be a mentor or ally (equity.)
Although it is important to set objectives which make sense in the context of your own organisation a number of examples are shared to prompt thinking. For example, Accenture have an objective of creating a gender balanced workforce, Starkbucks aim to increase the workforce by hiring people who identify as Black, Indigenous or people of colour while Citi aim to increase black and female representation in leadership. Once you have set your overarching objectives, it is important to then set SMART goals to help you achieve these and measure progress.  Citi set a goal to increased representation of women in leadership positions to 40% by the end of 2021 for example.
Step 3 – Identify what works – is a good reminder of learning from others – which helps you, as an individual or an organisation picture what you could do.
Step 4 – Is about Taking Action to bring your goals and objectives to life. If step 3 is about what you could do, step 4 is about what you will do.  This section is packed with helpful suggestions and models to help both an individual and/ or an organisation to plan what action to take. At an organisational level, some of the suggestions include establishing a DEI council which plays a key role in setting and communicating the strategy, reviewing processes such as recruitment and selection and setting up employee resource groups.
Step 5 is about how to evaluate progress including using things like scorecards to track progress on specific initiative and dashboards to track data – however Pinkett points out the importance of being clear on your narrative and what story you are trying to tell with the data – what does the data show? Why does it matter? What are the solutions? This will be important in terms on buy in and engagement in your strategy and the author provides helpful suggestions on the components of crafting a compelling DE&I story.
To find out more about this book, Dr Pinkett or his firm BCT partners, go to: https://www.datadrivendei.com/
Published by Wiley
Adele Swan, Global Head of Talent, Leadership and DEI at First Sentier Investors