Culture Shift – A Practical Guide to Managing Organizational Culture
Culture Shift – A Practical Guide to Managing Organizational Culture
Author: Kirsty Bashforth
Review by: Jim Kennedy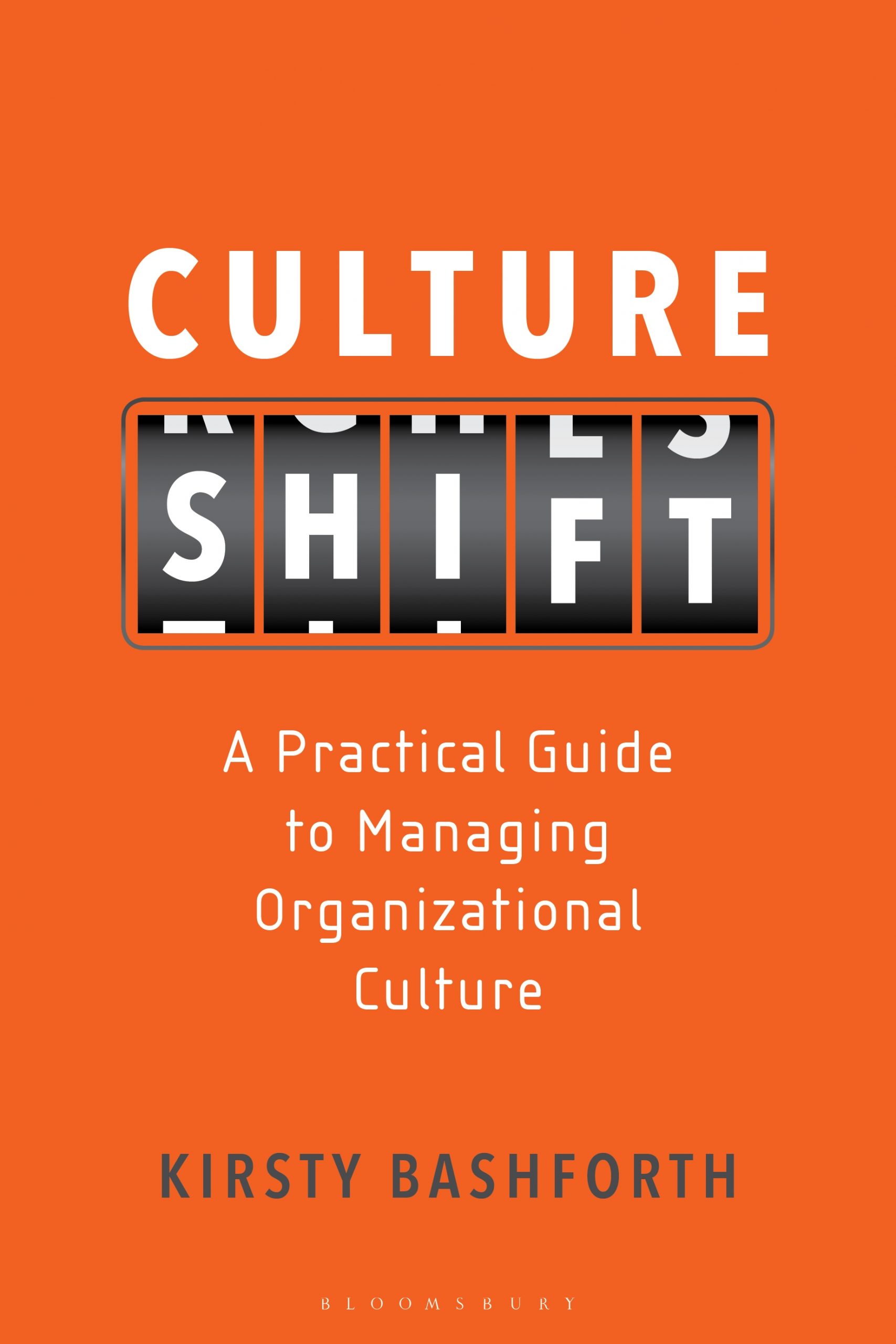 Occasionally a business book appears that gets right to it. This is one. There's no padding, no waffle and not a jot of theory. It's called a practical guide and it's exactly that. One suspects that the author, Kirsty Bashforth, writes as she speaks. With plain, straightforward language, she shares with the reader the benefits of her twenty-something years of
hard-earned experience of leading culture change. Bashforth openly discusses what she knows works; one can tell that for all her successes in shifting cultures in a variety of organisations there's been a great deal of trial, error and pain too.
And this is one of the things that makes this book as good as it is; it's real. Being a practical guide, the book is full of common sense. Bashforth's advice is consistently given from the first to the last page in a steady, strong flow.
The book is broken down into a part to reflect the realities of first creating a culture shift and then sustaining it. This makes the book hugely accessible if the reader simply wants to dip in and out according to their interests or needs. For the reader in a hurry, there is even a one-page crib sheet at the end of the book. But the book is best read as a whole, start
to finish, because Bashforth does do a good job of describing what it really takes to genuinely shift an organisation's culture.
The book is worthwhile reading for anyone interested in creating sustainable, differentiating behaviour change throughout an organisation. Even those sceptical about culture and change management would also do well to read this. Culture change is not a project with a defined start and end points to be handed over; while there can be any number of milestones culture change, shifting culture is about goal setting, providing constant leadership from the top and giving direction. It is about taking the time and attention to know what already exists that is to be changed as well as knowing the desired new behaviours. And it is about putting culture at the heart of the business. As Bashforth says, "… culture work is … ongoing; not just … a
one-time fix." Culture and strategy are equals, she says, challenging the fashion that culture eats strategy for breakfast. With this, there is a consistent theme in the book of the need for alignment – between leaders, functions, locations and structures as well as in the organisation's way of doing business – to create proper shifts in organisational behaviour. This is perhaps one of the most important pieces of advice that Bashforth offers the reader; if you want to change organisation behaviour, concentrate your change efforts on systems and processes of work, not individual people's behaviour.
This is one of the best business books I've read in a while, one I want to keep. I know I'll be going back to it over and again for more sage advice and practical guidance.
Jim Kennedy, Founder and Director, Metis (People & Organisation) Consulting