The Compass and The Radar – The Art of Building a Rewarding Career While Remaining True to Yourself
The Compass and The Radar – The Art of Building a Rewarding Career While Remaining True to Yourself
Author: Paolo Gallo
Review by: Adele Swan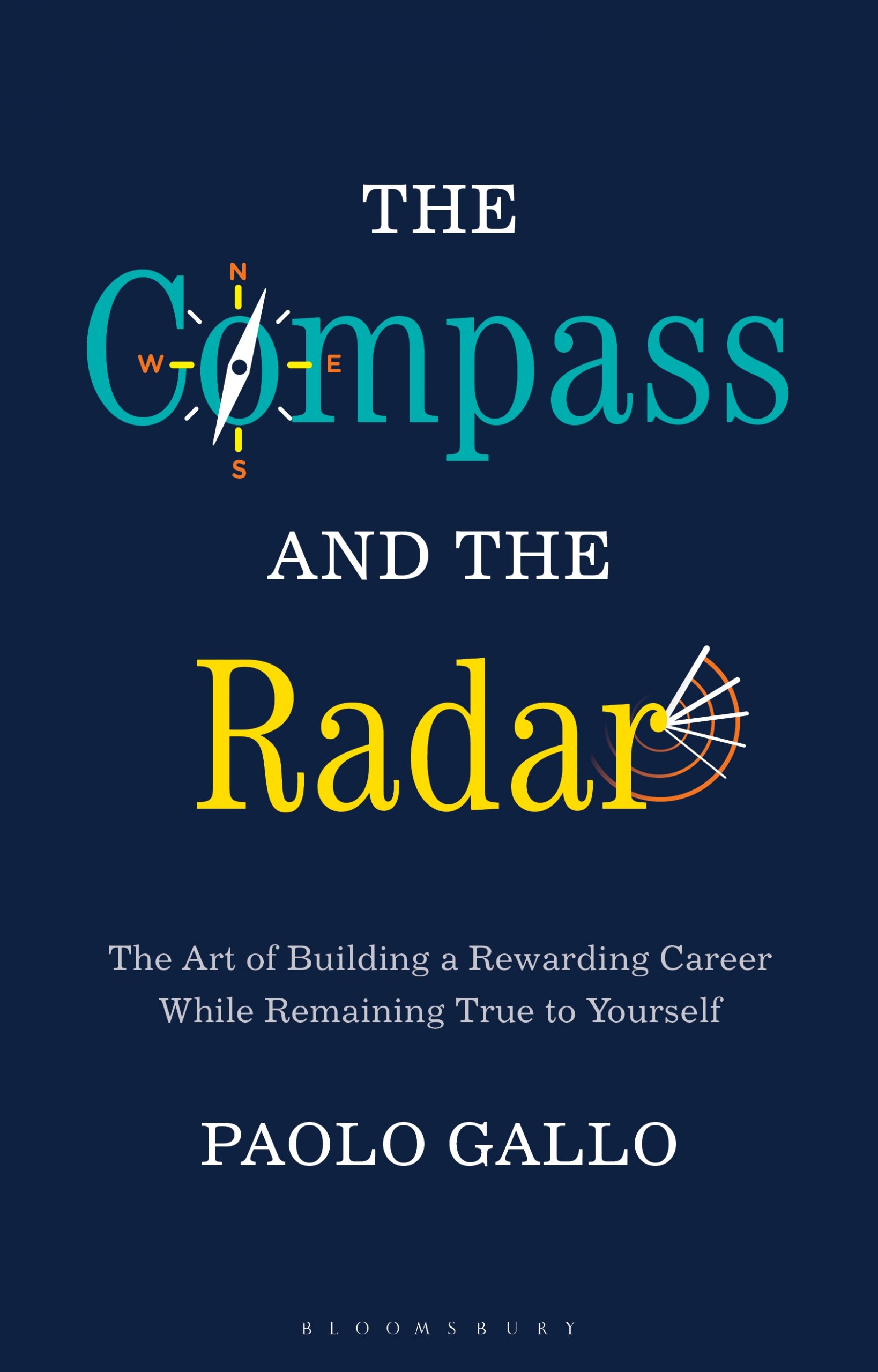 The Compass and The Radar is an engaging book which gives readers practical advice on how to build their career successfully. Unlike other books, though, it also prompts us to consider the price we are prepared to pay to be successful.
Written by Paolo Gallo, much of the content is drawn on the author's experience in Human Resources. During his career, Gallo was CRO at the World Economic Forum in Geneva, the Chief Learning Officer at the World Bank in Washington DC and the HRD at the European Bank for Reconstruction and Development in London – so he has a lot of experience to draw upon. Much of
what he shares is from observing interviews, promotion boards, coaching individuals and other experiences many of the readers of HR Director will be familiar with.
At the start of the book, Gallo prompts readers to stop and reflect on what is important to them in their career – something that many people don't do often enough. He reminds us to think creatively, to fight for what we want and to weigh up options from different perspectives in order to think more deeply about this topic. There is a useful coaching exercise readers
can go through which prompts them to stop and reflect on questions such as "what am I passionate about?" or "what gives me joy and energy?" as well as "what do I believe in?"
Once the reader has establishes what is important for them in their careers, Gallo then walks us through different stages of the employee lifecycle. Using the analogy of arriving at a village that is right for us, he gives advice on how to successfully get a job and covers things like having a professional LinkedIn profile and building your network to help secure a post. He reminds readers that it is important to do your research when applying for roles and that interviews are a two way process where both parties are assessing if they want to contract.
Once you have secured a new role or "entered the village" Gallo then covers topics such as the importance of listening and asking questions and of building trust with your new colleagues and being savvy about reading the organisation. He reminds us that the official structure of the organisation is often not the real structure – it is important to take time to
work out where the power and influence really lie. He also stresses that hard work alone will not make us successful – it is also crucial to have a positive relationship with
your boss and to be clear on what is expected of you, as well as taking time to understand the culture of the organisation. "Only those who really understand the culture of an organisation have a serious opportunity for growth and development within it" he writes, before sharing anecdotes of individuals who were technically strong but who failed to succeed because they misread their surroundings. Many of the stories will resonate with HR professionals who will have witnessed similar successes and failures in their own organisations.
He also stresses the importance of not just what you do but how you do it. Reflecting on his experience of facilitating hundreds of management sessions to consider promotions, he writes "in any organisation it is not just what we do – the results – but above all how we do it, our behaviour, our ability to adapt to the rules of the game."
The author also covers the importance of being able to judge when it is time to leave an organisation and how crucial it is to do so with grace, respect and good manners, such that your reputation and credibility remain intact. To make the point, Gallo contrasts this with the well known case of Greg Smith who resigned from his company by writing a letter to the New York
Times entitled "Why I left Goldman Sachs."
As well as guiding the readers through key career decision points, Gallo challenges us to think about the price people pay for a successful career – in terms of stress, depression, illness and divorce, for example. By way of illustration, he shares the story of Eugene O'Kelly who was the CEO of the consulting firm KPMG. O'Kelly chose to write a book about his
life the day that the doctor diagnosed him with a terminal brain tumour. Gallo writes of the book " In every line of this extraordinary story there is a feeling of pride for a career that is nothing short of splendid, but also the sense of lost time, unspoken words, kisses not given, skipped dinners, forgotten children…"
Importantly he also reminds us how fleeting power can be and uses his first hand experience of working at the well known Davos annual meeting organised by the World Economic Forum in Switzerland every year. During the event the international elite meet – presidents, ministers, CEOs of the world's top companies, Nobel Prize winners, academics, and religious leaders.
Having worked at Davos for four years, Gallo observes that whilst everyone who attends the event is powerful, that power can easily be taken away by disenchanted voters, shareholders or other decision makers for example and that there is a "longevity of power."
The Radar and the Compass is an easy book to read and is filled with anecdotes not just from the author's own illustrious career but from the worlds of sport, politics, literature and popular culture. Given that much of the content is pulled from Gallo's experience in the HR profession and from sharing some "tricks of the trade" with the readers, much of the book may be less insightful for seasoned HR professionals (albeit there is often value in stopping and reflecting on some of the points Gallo makes.) I would, however, recommend this book to individuals starting out in their career, at a decision point in their career, or as a useful tool to reflect and take stock on your career to date and the sacrifices you have made to achieve your success.
Adele Swan, Senior People Consultant and Executive Coach, Standard Life Investments
Published by Bloomsbury