Over the last year we've seen several factors push recruitment compliance to the front of the HR agenda. Moving into 2018, this is only going to grow. The regulatory changes brought about by General Data Protection Regulation (GDPR), as well as technological advances such as artificial intelligence (AI) and the fallout from Brexit will only exacerbate the need to place increased emphasis on recruitment compliance.
Encompassing several elements – including background and reference checking, psychometric testing and data privacy and security – recruitment compliance is crucial to the successful screening and onboarding of new employees. It's an area of HR that has come into sharp focus in recent times. Political and economic pressures have combined to create a perfect storm of influences that have heightened the consequences of mistakes – while at the same time increasing the chances of these happening.
On the one hand, we have increased competition for jobs, with the number of applicants growing faster than job creation. In August the CIPD reported an average of 24 applicants per low skilled job. While on the other, the working population has watched as consumer prices have continued to rise faster than wages, putting pressure on living standards.
Closer screening required
With the demands of modern life so high, it's been noted that applicants will often stretch the truth to secure one of those limited positions available. But just how big of an exaggeration is acceptable? Rounding up to the next 5% on your sales figures might just pass, but what about fabricating an entire qualification?
There have been numerous high-profile cases recently where candidates have falsified information to get their dream job. In March, there was the case of a probation officer who faked several qualifications. He fabricated no less than two PhDs, one master's degree, one undergraduate degree and a diploma to secure a public sector manager position. He held the position for a decade before his fabrications came to light and he was jailed. While in June, another case grabbed the media's attention, when a doctor was jailed for falsifying references to land a job in the UK.
Such instances are shocking and led the issue of recruitment compliance to break through into popular culture in August, with BBC drama series Trust Me. Starring Jodie Whittaker, the series followed the exploits of a nurse who assumed her best friend's identity to land a job as a doctor.
The pressure's on
In the most extreme of scenarios, not complying to proper recruitment procedures can put people's lives at risk. But for all organisations it can prove extremely costly – not just from a financial perspective but also for company performance and workforce morale. As we move into 2018, the current changes taking place in the HR landscape are only going to intensify the pressure on organisations to take a firm grip of this issue. Influencing factors include the likes of Brexit, GDPR and AI.
Brexit
As negotiations with the EU continue over Brexit, organisations are now seeing fewer European candidates applying for positions in the UK. Public sector bodies have already started to feel the impact of this. In June, EU nurse applications were down 96% on the previous year to just 46 applications. If this trend spreads to other sectors, HR and recruitment may have to look beyond Europe to fill shortages in critical roles. This will only heighten the need to conduct in depth qualification and reference checking. Could the need arise to upskill recruitment teams on foreign educational equivalents?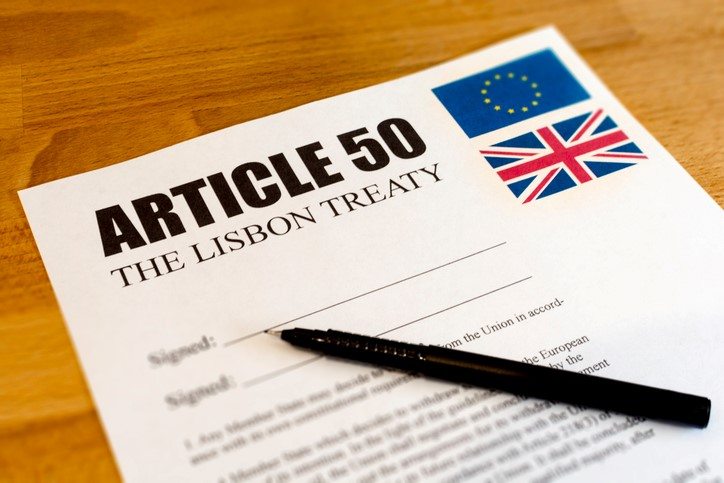 GDPR
With GDPR coming into force in May 2018, applicants' right to privacy will be high on the radar. As part of a candidate's application process, HR departments may need to look into an individual's background, which can result in organisations holding sensitive information. Consider convictions on Disclosure and Barring Service (DBS) reports. How are they handled? How long should you keep information for? Who should have access to that information? Are current systems enough to ensure compliance with GDPR regulations and with internal recruitment compliance requirements?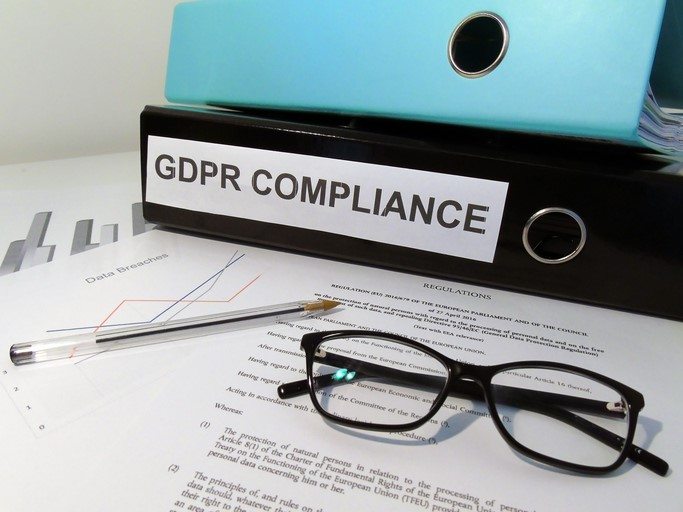 AI and automation
The GDPR regulation enhances data subjects' rights regarding another key HR trend; use of A.I. to automate routine processes. The new regulation states that individuals have the 'right not to be subjected to a decision based solely on automated processing'. This implies that under certain circumstances, even if a candidate meets none of the initial screening criteria, they may not be rejected if this decision is automated. How do you balance GDPR compliance with volume recruitment campaigns? Is it realistic for each application to pass human scrutiny?
How to measure compliance
There are more questions than answers. And as the HR landscape changes, questions around how we manage recruitment compliance will continue to be raised. This will require HRDs to keep a keen eye on what's happening in order to improve performance. Reporting systems will need to capture key metrics to ensure HRDs can identify and respond to new challenges accordingly. As HRDs look to take control in this area, here are three metrics you might want to measure more closely in 2018:
1. Time at compliance stage
Time to hire is an overarching metric that looks at how long the recruitment process takes. But this is too broad a metric when looking at recruitment compliance. We need to turn our attention to the time taken at each stage of the process – in particular, the compliance stage. If background checking is taking too long then it could reveal numerous issues. It could highlight an internal bottleneck that is preventing many applicants from passing this stage. Or perhaps candidates are lacking the quality to pass this stage in the first place.
2. Application to interview ratio
This metric looks at the level of candidates passing initial screening questions and progressing on to interview stage. If the ratio is too high, then it suggests initial screening is too lax and could be tightened, and vice versa. This will likely vary from position to position, so you need to be able to segment reports based on the job role.
3. New hire attrition rate
New hire attrition rate can help identify a problem by looking at the percentage of candidates that leave your organisation within their first 12 months. These are candidates that have met and passed initial screening, interview and compliance checking. This metric can highlight issues with cultural fit, which may not have come out during the interview process.
If your new hire attrition rate is over the odds, it would be worth reviewing recruitment compliance. For example, a more rigorous psychometric test may be needed to identify whether a candidate is a good cultural fit or if they have the mental resilience to succeed. Identify these characteristics before onboarding, and you could save time and money in the long run.
The focus for 2018
Recruitment compliance will need to occupy an important space in the recruitment strategy matrix over the next year. Errors are just too costly to ignore, so it's important that HRDs are feeding down the importance of compliance to HR departments and ensure they remain up-to-date. This is particularly pertinent when upcoming legislative changes are likely to muddy the waters and bring in new standards.
Proportionate and accurate background and reference checking will also be crucial for organisations. In the private sector this will be vital to ensure business continuity, while in the public sector it can ensure the needs of societies' most vulnerable people are safely met.
Any HR director that wants to navigate the increasingly unsettled waters around recruitment compliance can source further information and advice on the best metrics to track by reading Top 10 must-know recruitment compliance metrics, or head over to ngahr.co.uk/talent for more information on our talent management solutions.