Employer brand seems to be the new buzz word going around business.
What is employer brand?
According to the CIPD factsheet online it is:
'…a set of attributes and qualities, often intangible, that makes an organisation distinctive, promises a particular kind of employment experience, and appeals to those people who will thrive and perform best in its culture'.
A strong employer brand should connect an organisation's values, people strategy and HR policies and be linked to the company brand.
With this in mind it is great that the conversation is starting and more people are talking about it, but what many organisations fail to see is that an employer brand is something YOU ARE not something you "SELL". As per CIPD's insight it should connect to the values and culture, but the real brand isn't what's on paper, it's what people are saying about you as a company.
So let's talk about the awesomeness that is GLASSDOOR… yes, you see where I'm going with this or are you quickly clicking the link to see what I'm talking about? As leaders, HR professionals, this website should be part of the measure of whether we are what we say we are within our organisation; the mirror we can hold up to ourselves and see what people are saying about us.
After all, as we said above, THAT IS OUR EMPLOYER BRAND.
It's not the fancy brand messages we create within to attract top talent, or the PR and Communications we create with the hopes of attracting clients or pleasing our customers. Our brand REALLY is this word of mouth publicity that either matches our identity we have created for ourselves or can sometimes look very different.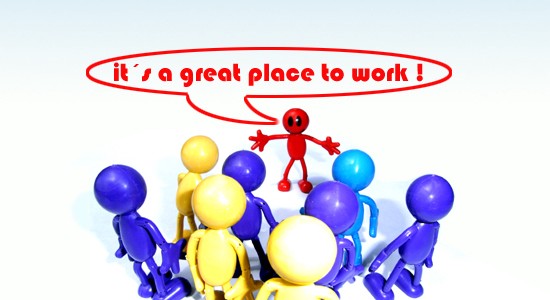 So how to know what people are saying? And if you don't like what you see… improve it?
Step 1: Check Glassdoor, see what employees and past employees are saying about you. Candidates are going onto this website more and more to get the scoop before the interview. Also, if they are saying it on Glassdoor you can bet your top dollar they are also saying it in coffee shops, to their friends, and sometimes to anyone that will listen. This is for both the good, the bad and the ugly. So if your organisation has top notch perks, a cool culture and environment or a destructive one, you can bet for sure people are sharing. I know because often when I talk about past employers I do the same, it's only a natural human behaviour to do so. Another nice indicator is your employee engagement survey.
Step 2: Look at what message, value, culture, and identity you want to be associated with. Maybe you already have a "brand image" you aspire to, or you as a company talk about.
Step 3: Do a very traditional GAP Analysis… what you may realise is that there may be a need for a cultural shift, or to embed the values you have written, or just engage more with staff.
Step 4: Plan, Act and Communicate. Same step as they are all interlinked, especially if the change is cultural or value based. It's no good to be doing something great if no one knows about it.
Step 5: Celebrate and communicate success. For behaviours and things to be embedded there is nothing better than communicating and celebrating! Sounds simple which makes it easy to do and not to do, and makes a massive difference.
Step 6: Go back to step 1.
Brand and company culture go hand in hand. Please never forget that. Being genuine and authentic is what it is all really about, if you are telling employees and prospective candidates what a great place to work you are and that they will love their experience of working there because of y or x, make sure you are delivering on your promise. Nothing breaks trust more than an inauthentic employer brand.
Cinthya Quijano, Director of Change Differently Ltd
Twitter: @sustainableOD
LinkedIn:  https://uk.linkedin.com/in/cinquijano