Michael Kerr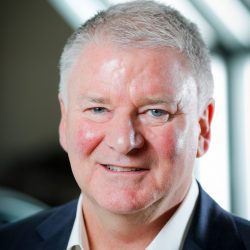 Michael has held senior HR roles in multinational, blue chip organisations across a range of sectors including automotive, financial services, consumer goods, B2B, and most recently, in Premier League football as HR Director of West Ham United FC.
As Vice President and a member of the Executive Committee, Michael is Chief HR Officer at Aston Martin Lagonda. He is also Regional Chairman of AML's China business, a member of the Remuneration Committee and responsible for Global Site Strategy.
Over the last four years at Aston Martin Lagonda, Michael has worked closely with the CEO and Executive team to develop and implement an ambitious 2nd Century business plan which will see AML deliver a new product every nine months from 2016 to 2022. He is currently in the process of a complete overhaul of the company culture to achieve this goal through creative excellence and delivery via the Aston Martin Way, a set of behaviours, tools and processes that underpin how the company works together to create a great people company as well as a great car company.