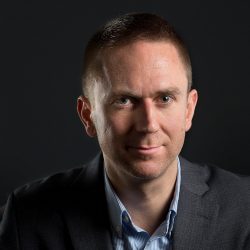 Brian Newman is VP, Human Resources for the International division of Live Nation Entertainment, responsible for leading and directing HR activity for all (non US) markets (operating across 27 territories).
Brian started his career in HR at ITV in 2000 but after two and a half years moved to Live Nation as HR Manager. Over the last 10 years, Brian has grown with the company specialising in employee and cultural integration in the Merger and Acquisition process (playing an integral role in the Live Nation and Ticketmaster International merger), talent Management (acquisition and understanding of the opportunities for growing talent internally), International Leadership and Management Development, TUPE, Trade Union Negotiations, Benefits and other risk based benefits, organisational design and delivery of key synergies.
Brian also enjoys participating in HR industry events, commentating and writing within the sector and has had a number of featured articles within HR director Magazine, Employee Benefits and People Management, he won an Employee Benefits Award for work done with his team on engaging employees with Pension (winner 2014), launched a companywide staff recognition programme which was featured in Employee Benefits Magazine – Playful Awards, (November 2004) and has been profiled in Employee Benefits magazine in its 'Bright Young Things' feature (December 2004).