Why advertise in theHRDIRECTOR publication
theHRDIRECTOR is the only independent UK magazine dedicated to HR directors.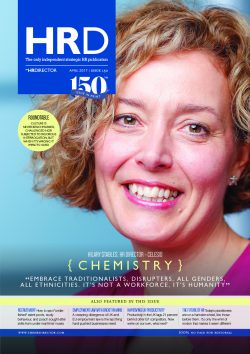 It is circulated monthly to over 10,500 Senior HR decision makers. The FTSE 100 are included. It is a highly respected strategic HR publication and is read, retained and remembered and offers unrivalled advertising opportunities to HR decision makers with substantial budgets. Please note: We do not accept any paid for or sponsored editorial within theHRDIRECTOR monthly publication.
But don't take our word for it:
'theHRDIRECTOR's focus on the senior HR Community provides me with a specific forum for keeping in touch with my peers in the industry. The magazine's use of case studies from other senior HR professionals provide insights which relate directly to my role. I frequently use theHRDIRECTOR as a reference point during my working day.'
Jack Constantinides, HR Director, Monster UK and Ireland
Benefits for you:
It is read and remembered: The plain English editorial style, providing professional expertise on topics that are of immediate importance for the niche readership, guarantees that the publication – and the adverts it carries – are read and remembered.
Targeted to key decision makers: The controlled circulation allows unrivalled targeting of your marketing to the most senior decision makers within HR.
Excellent Value: The regular advertising rates are extremely competitive.
Your ads stand out: We have a 25% – 75% advertising v editorial ratio.
To discuss your advertising requirements, please contact:
01454 292 063 or via email:
advertise@thehrdirector.com
For advertising rates and further information, please click here to download our latest Media Pack