What will it take to get wellbeing taken seriously? – HRDEBATE
06 October 2022 London
The Bailey's Hotel, 140 Gloucester Road,
London Road, SW7 4QH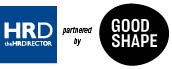 12pm to 4.30pm (drinks to follow until 5.30pm)
Complimentary refreshments throughout, hot buffet lunch and post event drinks.
HRDEBATE – Even before the pandemic, UK plc was lagging in its efforts to duly address employee wellbeing.
COVID simply illuminated its shortcomings further, rudely awakening employers to the reality that people don't only impact absence figures but supply chains, profit margins, and – if they see better 'value' elsewhere – talent retention metrics.
Heads of organisations responded with much-vaunted public promises about employee wellbeing support, but with data from GoodShape indicating that many now plan to roll back such measures, either their memory or sincerity seems lacking…
Now, with the first total relaxation of COVID restrictions since the pandemic started, these are uncharted waters for the 'new world of work'. Besides an inevitable rise in infection rates, employers are faced with the ongoing repercussions of Long COVID and an exacerbated mental health crisis that has seen related lost working time increase 40% since 2015.
It's a stark reminder that wellbeing needs and concerns are perpetual. Pandemic or not, there will always be 'something'; it's the nature of being human.
The good news is that employees' physical and mental wellbeing is increasingly on the agenda. But the challenge – particularly for HRDs – is to ensure that well-intentioned sentiment from the Board is not just 'lip service'. Wellbeing holds business benefits across the C-suite, so it should be owned across the C-suite.
Join HRDIRECTOR for this in-person HR Debate, partnered with wellbeing and performance experts GoodShape. We will look at:
What employers can do to ensure a 'better normal' in future.
How HRDs can ensure the Board understand the individual and business-wide risks associated with poor wellbeing, get their buy-in and share ownership.
Learnings from the crises that have affected frontline sectors, such as NHS and retail, who've borne the brunt of the COVID pandemic.
How businesses can leverage wellbeing data to improve productivity and performance, build EVP and employer brand.
How new approaches to wellbeing management can increase operational efficiency and inform smarter workforce strategies.
The many changes in organisational structures and workforce frameworks, and reflections on whether hybrid working drives down absenteeism or propagates presenteeism.
Now is a crucial juncture for the future of UK workers and businesses.  Employee wellbeing is not just the right thing to do, it is the ticking heart of the competitive advantage and will be an essential component to future competitiveness and improved health outcomes.
For this debate, we only have only 15 places available and we are inviting registrations from Leaders of People, Wellbeing and Operations in organisations with over 2,000+ employees.
To register your interest in taking part, please click HERE