FREE WEBINAR –
The Anatomy of a Modern Talent acquisition Team
30 May 2023
Webinar
11:00am to 12:00pm (GMT)

Join theHRDirector and Áine Fanning, Managing Director of Cpl's Talent Evolution Group, for an insightful webinar exploring the Talent Function of the Future, specifically tailored for Senior HR & People leaders in the UK.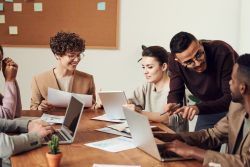 THE PROBLEM:
Finding, attracting, and retaining exceptional talent is crucial for an organisation's success in today's competitive market. As the traditional roles of Recruiters and Talent Acquisition teams evolve, senior HR & TA leaders must adapt to stay at the forefront of the ever-changing talent landscape.
The Talent Function of the Future transcends conventional recruitment methods. With automation, AI, and machine learning reducing repetitive tasks, the focus is shifting to identifying candidates with the specific skills needed for particular roles.
The future will include employing data analytics and advanced assessments to gauge candidates' abilities rather than relying solely on experience. As emerging technologies like augmented reality, virtual reality, and blockchain revolutionise the industry, talent functions must remain agile and innovative. Developing cutting-edge recruitment strategies that harness these technologies will be vital to effectively identifying and evaluating potential candidates.
The future of talent acquisition involves a variety of specialised roles that collaborate to attract, engage, and hire top talent, all while enhancing an organisation's employer brand and aligning with its business strategy. However, many organisations may need more resources, including HR personnel, infrastructure, technology, and industry knowledge.
WE WILL INVESTIGATE:
To overcome these challenges, many organisations have begun outsourcing talent acquisition to dedicated experts with the diverse skillsets necessary to stand out in the market and efficiently attract, assess, and engage top talent.
Some of the key points we will discuss:
Transformation of talent function in recent years and the effects of AI
Key skills, strategies, and processes needed to discover, attract, and engage the right talent in todays competitive market
Adapting and integrating emerging technologies (AR, VR, Blockchain) into recruitment strategies
Implementing advanced training to onboard employees into new roles.
Creating diverse teams and fostering inclusive cultures
Importance of talent functions encompassing a wide range of skill sets and multidisciplinary roles, including data analytics, marketing, technical skills, effective communication and adaptation of the recruitment process
What makes talent functions successful
OUR PANELIST: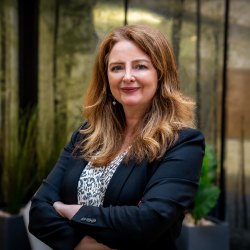 Áine Fanning – Managing Director, Cpl's Talent Evolution Group
Áine Fanning, Managing Director of CpI's Talent Evolution Group, is a multi-disciplinary leader of recruitment, service delivery, HR & talent experience and insights professionals teams with over 15 years' worth of global recruitment experience. 
Well versed and passionate about all things relating to recruitment, talent attraction and blended workforce, Áine has specific expertise in supporting organisations that need to upscale quickly with recruitment outsourcing and managed services.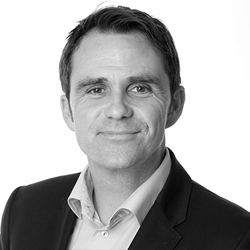 Rob Daly – Chief Customer Officer, Cpl
Rob is a BComm and MBS Graduate from the UCD Michael Smurfit Business school with extensive experience in talent solutions and recruitment for the Cpl Group. 
Rob has designed, managed, and delivered customer solutions across multiple sectors including technology, financial services, online/social media, utilities, engineering, and pharmaceutical. Rob has also been responsible for key service and solution innovation within across the Cpl group and our customers. 
Rob is now Cpl's Chief Customer Officer with ultimate responsibility for customer satisfaction & service innovation. Rob's role is to ensure a persistent customer-first mentality across all stages of engagement with our customers and he is the voice of the customer to our Leadership and Executive teams 
Sign-up now and learn how to seamlessly integrate transformative approaches into your organisation's strategy and stay ahead in the ever-evolving world of talent acquisition.