How to launch a successful recognition programme: TSB's journey – Webinar
16 September 2021 Virtual
On-line
Time: 11am to 12pm (British Summer Time)
Join Will Rayden, TSB and Bianca West, Achievers for this informative webinar chaired by Peter Banks, theHRDIRECTOR – as they share the tools and strategies used to bring to fruition the successful TSB launch during a pandemic and elevate their programme from the outset.
Every company strives for a smooth recognition and engagement programme launch. Whether you're just beginning the launch process or simply looking to refresh your programme, learn from companies that recently joined the Achievers EMEA family and have seen instant success across their workforce. Will and Bianca will share their tried and tested launch methodology and best practices from their recent experience.
In this discussion-based webinar we will be exploring:
The business rationale for wanting to implement a recognition programme
How TSB went about gaining stakeholder buy-in
What to look for in a recognition partner
Challenges during these remote working times and how they can be overcome
Tactics and strategies employed for a successful launch
How to measure success and what results have been achieved
Continuous improvement and maintaining momentum is key for continued success – how can you push your programme to the next level.
Click here to register for this webinar now.
OUR PANEL
Will Rayden, Director of Reward and Performance, TSB
Will has worked inhouse in Reward roles for the last 23 years heading up Reward teams at former property company DTZ, and large divisions of Barclays including Corporate, Wealth and Barclaycard, as well as time at UK insurer LV=.  He has managed Reward teams across all disciplines and been a significant member of HR leadership teams.  At TSB, he is Director of Reward & Performance.  He joined in August 2019 and has responsibility for all Cash Compensation, Executive Reward, Governance, Benefits, Pensions, Shares, MI, Performance and Recognition at the bank.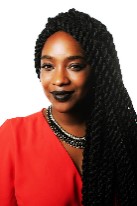 Bianca West, Director Professional Services EMEA, Achievers
Bianca West heads up Professional Services in EMEA, the team that is responsible for effectively guiding customer projects from concept to successful deployment. Located out of London, UK she is also responsible for creating the infrastructure to deliver on managing field readiness activities and the associated growth plan. Inspiring women in business is something that Bianca is passionate about and her role as Chair of the Achievers Womens Network (AWN) allows her to facilitate the advancement of women working at Achievers. Bianca and the AWN team put passion in to practice through information sharing, best practices, education and experience.
CHAIR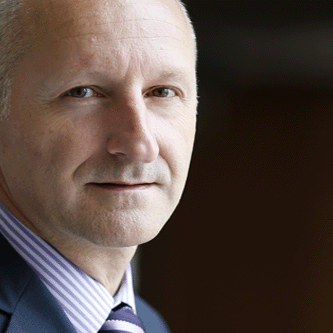 Peter Banks, Founder & Managing Director, theHRDIRECTOR
Peter has established theHRDIRECTOR as a leading independent UK strategic HR publication, both in print & digital formats, since he founded the business in 2004.
Further online resources and events which are strictly for HR Directors & Senior HR Practitioners, deliver thought leadership content and thought-provoking discussion. He regularly interviews, hosts & chairs debates and networking events to help Senior HR professionals share best practice, discuss strategies and shine a light on the challenging road ahead.
To register for this informative webinar and to find out how TSB brought to fruition their recognition and engagement programme click here.